Kim and Kourtney Kardashian, and Kris and Kylie Jenner have left Las Vegas after their bedside vigil with Lamar Odom.
The family was pictured leaving the Sunrise Hospital on Thursday evening (15 October), where Lamar remains unresponsive and fighting for his life.
Lamar's ex-wife Khloe remains by his side.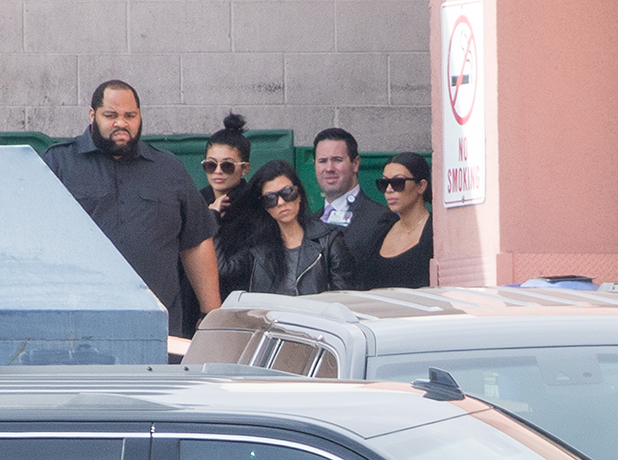 Khloe, 31, has been by Lamar's bedside since Tuesday evening and is believed to be making his medical decisions. Although they split in 2013, their divorce papers have not been finalised by a judge, meaning Khloe is his legal wife.
Former NBA star
Lamar was found unresponsive at a Nevada brothel
on Tuesday afternoon. It's been claimed he was taking herbal Viagra and had cocaine with him.
According to
TMZ
, the family returned to LA as pregnant Kim had an appointment with a pregnancy specialist who had flown in to see her.
More from this story
Kardashian rep accuses brothel owner of publicity seeking
Kardashians halt work on apps
Lamar children release statement
David Beckham sends prayers to Lamar
Kendall Jenner and Kourtney Kardashian arrive in Las Vegas
Khloe Kardashian making medical decisions for Lamar
Kim Kardashian cancels baby shower to be with Khloe and Lamar
Kendall Jenner's poignant tweet about Lamar
Lamar 'took cocaine' before collapse
Kim Kardashian, Kris Jenner 'drop everything' to be with Lamar
Lamar's rep says: "Family and friends extremely concerned"