Khloe Kardashian's rep has criticised the owner of Love Ranch Brothel, where Lamar Odom was found unresponsive, for speaking out to the media.
Owner Dennis Hof has given multiple interviews to journalists about Lamar's stay at the ranch in Nevada, and how the former
NBA star was discovered unconscious in the VIP suite
on Tuesday afternoon.
He revealed during one such interview that a Kardashian rep had contacted him to request he did not talk to media as they would prefer Khloe to speak on the matter.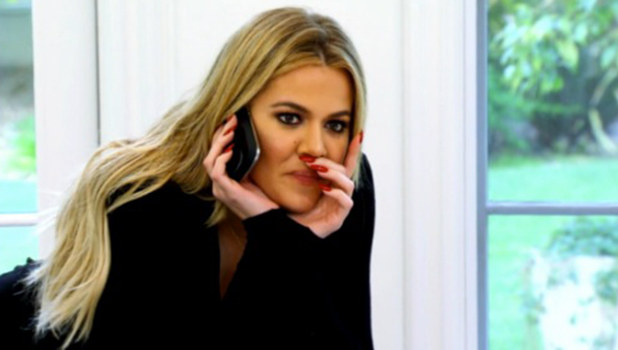 Now, that rep has responded, telling
New York Daily News
: "We reached out to Dennis politely asking him to respect Lamar's (and Khloe's) privacy during this difficult time and refrain from talking to the press.
"This is a very painful situation, as I know you are aware, and the idea that anyone would use it to seek publicity is really sad."
Dennis had told Nancy Grace on her show: "I got a call from their publicist today, saying, 'Are you going to do any media?' And I said 'yes, I'm going to go on the Nancy Grace show.' And she said, 'please don't do that, we'd rather have Khloe say what needs to be said.' And I told her to go to hell."
Lamar is currently being treated at a Las Vegas hospital where his condition is said to be serious. No official statement has been released but TMZ has claimed four of the star's organs have failed, including his kidneys, so he's been placed on dialysis.
Overnight there were claims he had squeezed Kim Kardashian's hand and fluttered his eyes, giving hope to the family, but a source told TMZ that could just be an involuntary movement.
It's believed that
Khloe is making medical decisions for Lamar
as although they split in 2013, their divorce papers have not been finalised by the courts, meaning she is still his legal wife.
More from this story
Kardashians halt app updates to focus on Lamar
David Beckham sends prayers to Lamar
Kendall Jenner and Kourtney Kardashian arrive in Las Vegas
Khloe Kardashian making medical decisions for Lamar
Kim Kardashian cancels baby shower to be with Khloe and Lamar
Kendall Jenner's poignant tweet about Lamar
Lamar 'took cocaine' before collapse
Kim Kardashian, Kris Jenner 'drop everything' to be with Lamar
Lamar's rep says: "Family and friends extremely concerned"