As fans continue to pray for Lamar Odom's recovery, further details about his stay at the Nevada brothel and reports about his current condition have been emerging in the US.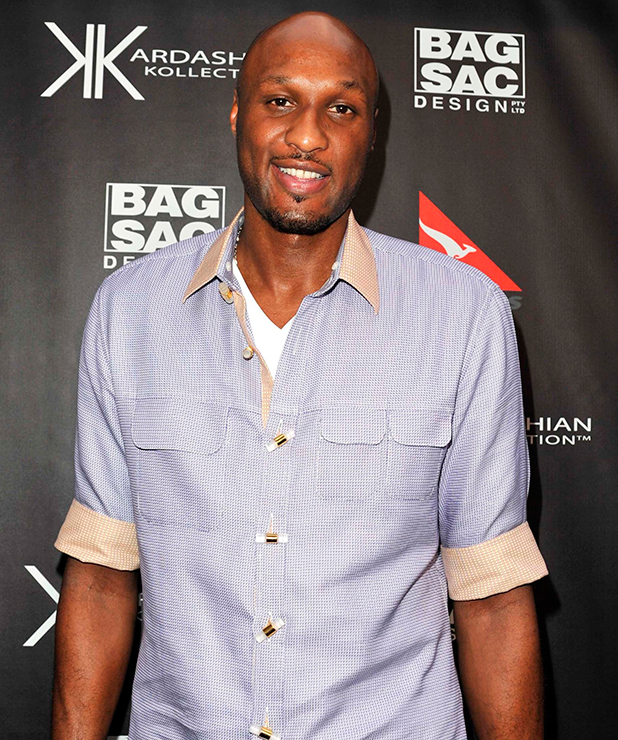 The
former NBA player, 35, was found unresponsive at Nevada's Love Ranch
at around 3.30pm on Tuesday, 13 October. Paramedics were called and he was taken to Sunrise Hospital, where ex-wife Khloe Kardashian has been keeping a bedside vigil. Here are the main developments:
It will be a long road to recovery
Reports say Lamar will need "a lot" of rehab in the coming months. It is thought he can move his arms and legs but is not able to stand, even with assistance. He is still on dialysis due to kidney failure, but overall, he is showing signs of improvement.
Lamar transfers to Los Angeles hospital
Lamar has now been transferred to a Los Angeles hospital to continue his recovery, say reports. He was transferred from Las Vegas' Sunrise Hospital by being airlifted via a medical helicopter and Khloe has not left his side.
Lamar's aunt issues statement
Lamar's aunt, JaNean Mercer, told
E! News
that her nephew is "more alert and gaining more strength".
She said statement: "Lamar has always been blessed with a tenacious, fighting spirit, overcoming insurmountable obstacles to achieve the impossible. These past few days have been no different. He is defying the odds in his toughest battle to date with God's grace. Each day Lamar is getting stronger and reaching significant milestones in his recovery. We are committed to remaining by his side as a family for our champion, who we love immensely. Your continued prayers and well wishes have been the fuel to keep us going, and for that we are eternally grateful."
Lamar making progress
Reports say Lamar is "slowly making progress" after emerging from a coma. He is now able to breathe on his own, without a ventilator, and left his hospital bed and moved with assistance to a chair. He also passed a critical swallow test.
Lamar smiles at Kim and Kendall
Kim Kardashian tells fans that
Lamar Odom
was able to smile at her and Kendall Jenner from his hospital bed.
Sharing a picture of herself with sister Khloe's ex-husband Lamar in happier times, Kim wrote: "I have faith in you. I believe in the power of prayer and positive energy! Thank you all for your prayers! Lammy- I'm so happy Kendall & I could make you smile today! God is good!"
Reports say Lamar is now completely off his ventilator and breathing on his own.
Lamar wakes from his coma
The reality TV star regained consciousness on Friday 16 October and was able to communicate with his ex-wife Khloe Kardashian and his family. A representative for Lamar's aunt JaNean Mercer informed
The AP
that Lamar was verbally responsive and gave his family a thumb's up gesture when asked a question.
A source told
E! News
that Lamar woke up and said "Hey, baby" to Khloe before giving the thumb's up sign and going back to sleep.
Khloe making medical decisions
It's claimed that Lamar's ex-wife
Khloe Kardashian was in Las Vegas at the time of his collapse
and she immediately rushed to his bedside at Sunrise Hospital. Reports have surfaced that although the couple split in 2013 and have signed divorce papers, Khloe and Lamar are legally still married as the paperwork has not been completed by a judge. That means Khloe is making the difficult medical decisions about Lamar's care.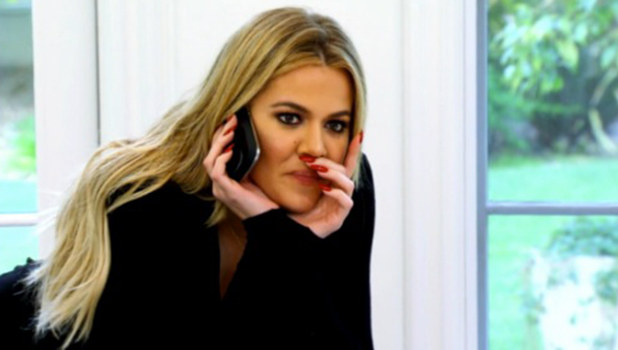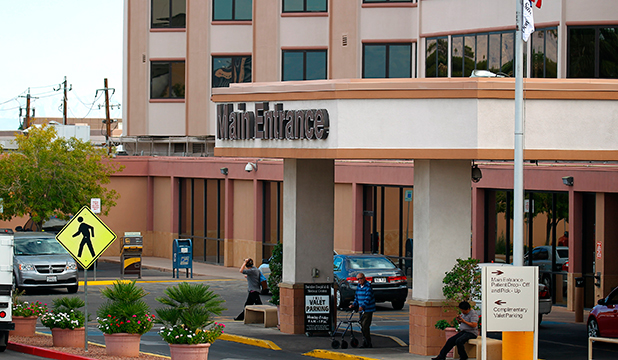 Drugs could have been a factor
Brothel owner Dennis Hof has said Lamar was using herbal Viagra during his stay, but during the 911 call, a person is heard telling the operator that
Lamar had cocaine with him.
Reports in the US allege that Lamar's condition is the result of a drug overdose, suggesting doctors have found "virtually every drug imaginable" in his system.
A 50/50 chance of recovery
TMZ alleges that Lamar has a 50/50 chance of recovering and that four of his organs are failing. He is believed to have been put on dialysis to help his kidneys. A source has told E! News: "[There was] loss of oxygen but also possible stroke. So, likely there's brain damage, but they're not sure how much." The insider says that brain damage does not mean brain dead. Multiple outlets report that Lamar remains unresponsive in hospital.
On Thursday night, a report by
Entertainment Tonight
claims Lamar "briefly fluttered open his eyes and at one point Kim Kardashian believed he squeezed her hand." It's been described as encouraging. But it's also pointed out he's been placed on dialysis as his kidneys are beginning to fail.
According to
TMZ
, the athlete's condition has been "deteriorating" and doctors have warned the family the longer he remains in his current state the less likely a full recovery is. Their source claims it was actually Khloe's hand that Lamar squeezed but suggest it could have been an involuntary movement. As well as his kidneys, it's claimed three other organs are failing.
Kardashians have now left the hospital
Khloe had been supported at hospital by mum Kris Jenner and sisters Kim, Kourtney and Kylie. Sister Kendall is thought to be en route to the US. She was at Shanghai Fashion Week when Lamar was hospitalised. The whole family minus Khloe flew out of Las Vegas on a private jet on Thursday night.
TMZ
said Kim has a pregnancy appointment in LA that she can't miss due to a condition with her placenta.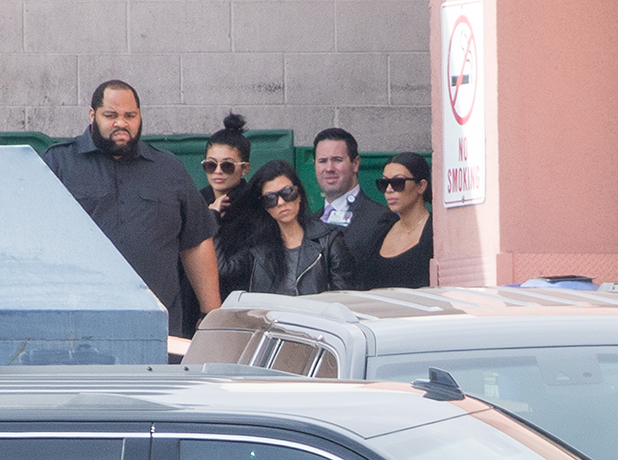 Kanye is on childcare duty in LA
With Kourtney and Kim both in Las Vegas, and Kourtney's ex-partner Scott Disick in rehab, it's reported Kanye West is taking care of the youngest members of the Kardashian family: his daughter North, two, his nephews Mason, five, and Reign, ten months, and niece Penelope, three.
Lamar's kids release statement
Lamar's children Destiny, 15, and Lamar Jr, 13, arrived at the hospital after Khloe flew them in from New York. They released a statement saying: "Thanks for your outpouring of prayers and support for our dad. We are here with our family and friends. We appreciate everyone respecting our privacy at this time. We ask for your continued prayers."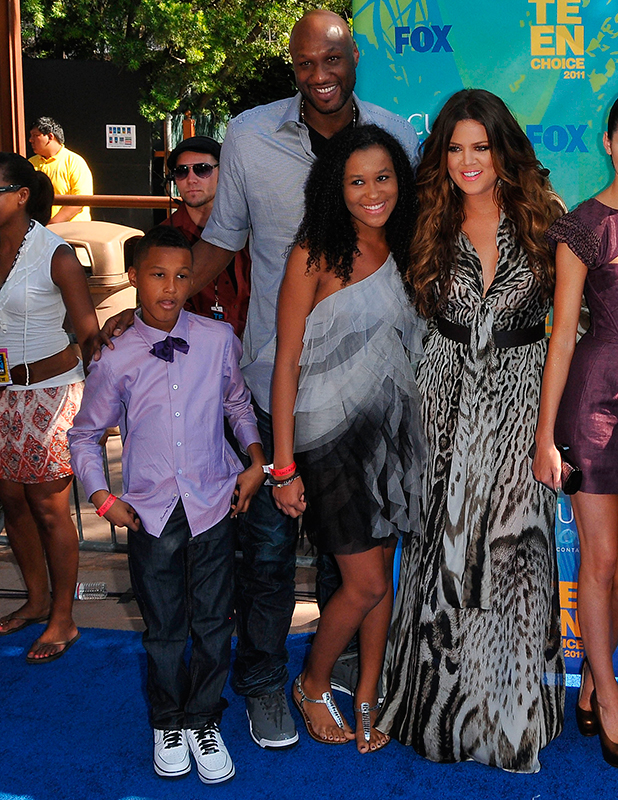 Brothel owner claims Lamar spent $75,000 at ranch
A spokesperson for the Love Ranch has said this was Lamar's first time at the brothel. He was staying in a VIP suite on an open-ended reservation starting Saturday. Lamar was found unresponsive by two women – Ryder Cherry and Monica Monroe. The rep says drugs are not allowed on the premises but guests are not strip searched so they could be sneaked in.
Owner Dennis Hof has claimed Lamar spent $75,000 to ensure two women would be available to him during his stay. He told
The Wendy Williams Show
: "You can spend a few hundred or a few million there. Lamar wanted a long period of time. He gave the girls $75,000 but he planned on being there a long time, at least five days. He called and wanted me to come down, we were going to have [a] little birthday party for me, so it would have ended up being like 10 days by the time he left."
Family slam 'publicity-seeking' brothel owner
After the owner of the brothel in which Lamar was found unresponsive gives media interviews, a rep for the family hits back. Dennis Hof had claimed a Kardashian PR asked him not to talk to media and instead let Khloe do it. The Kardashian rep tells
New York Daily News
: "We reached out to Dennis politely asking him to respect Lamar's (and Khloe's) privacy during this difficult time and refrain from talking to the press. This is a very painful situation, as I know you are aware, and the idea that anyone would use it to seek publicity is really sad."
Dennis, meanwhile, told Nancy Grace: "Speaking of the Kardashians, I got a call from their publicist today saying 'Are you going to do any media?' and I said yes I'm going to go on the Nancy Grace show. And she said, 'Please don't do that, we'd rather have Khloe say what needs to be said.' I told her to go to hell."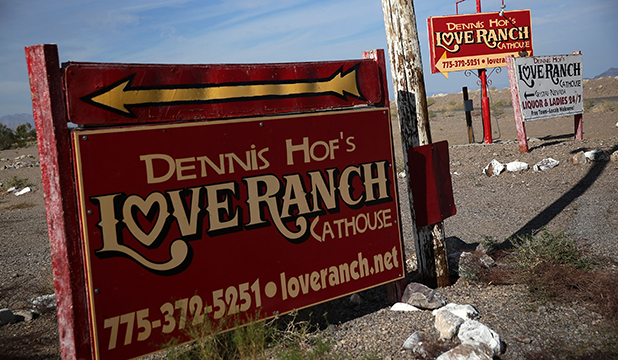 Father of Lamar's late friend claims star has a death wish
The father of Lamar's close friend Jamie Sangouthai, who died early this year, alleges that Lamar had a death wish. Jamie passed away from a flesh eating bacteria caught through intravenous drug use. Jamie's dad told New York Daily News: ""I think Lamar is done. I think most of it is because he missed my son so much. I think deep inside they had a death wish, or a wish to die together. It sounds very cold-blooded, but I have a hard time controlling my emotions."
The only rep statement so far
Lamar's rep
Eve Sarkisyan has released just one statement so far, telling Us Weekly
: "Family and friends are extremely concerned for Lamar. Please don't listen to the false information being circulated unofficially. Please respect the family's privacy during this difficult time."
Family halt app updates
The family suspend all updates to their apps to focus on Lamar, telling fans: "As a family, we've decided to hold off on publishing content across our apps while we continue to support and pray for Lamar. Thank you for your kindness and understanding during this difficult time."
No E! cameras are filming
As expected, cameras for
Keeping Up With The Kardashians
have not been filming at the hospital or with any of the family.
Notable visitors continue to arrive at hospital
Civil rights activist Jesse Jackson visited Sunrise Hospital on Wednesday and is quoted as saying: "Apparently from what the doctor said, he was much better off today than yesterday. He at least has some responsiveness now. He's got tubes in him now but we felt inspired by his presence. We're just holding hands and hoping he can bounce back." However, TMZ sources claimed Lamar was still unconscious and unresponsive.
Lamar's former teammate Kobe Bryant left a pre-season game early, according to TMZ. He was in Vegas with the Lakers when news of Lamar's collapse emerged. Kobe visited Lamar's bedside on Tuesday. The Lakers manager Mitch Kupchak has also been at the hospital.
Kim Kardashian cancels baby shower
Pregnant
Kim had been scheduled to celebrate her baby shower in LA this weekend
but cancelled the bash in the wake of Lamar's collapse. According to E! News, the shower was scheduled to take place at the same mansion where Khloe and Lamar married in 2009.