Ex On The Beach has wrapped up for another series, and as the withdrawal symptoms already begin to set in, we're itching to know what happened to our couples this time round...
Did they last the plane journey home or was all romance lost before they even touched down? Could wedding bells be on the cards for any of them or have our
Ex On The Beach
faves decided to stray?
Stephen Bear had been saving himself for
Vicky Pattison
after *that* fallout over his flirty date with Ali Drew. Megan McKenna and Jordan Davies finally announced they were back on, before Rogan O'Connor and "winkgate" meant all hell broke loose, and a heartbroken Kirk Norcross barely stuck around to see if Mexico could find him love again.
Here's how things stood when the
Ex On The Beach
cast left the show and what they're up to now. Hint: For some, it's not quite the fairytale they had been expecting.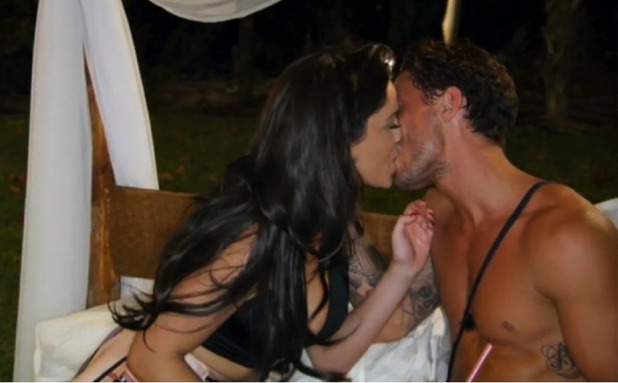 Vicky Pattison and Stephen Bear
Vicky and Bear stole our hearts as soon as the cheeky blue-eyed boy clocked eyes on the Geordie favourite.
Bear wasted no time in sweeping Vicky off her feet (quite literally) on their first date
and it wasn't long before he was running down the beach and declaring he was in love.
A major hiccup had
Vicky calling off their romance, however, when Bear confessed he had got too hands on with Ali during a body moulding date
. Although, it wasn't enough to put her off Bear for good, with Vicky placing him on a kissing ban instead, in the hope to continue their love affair back home.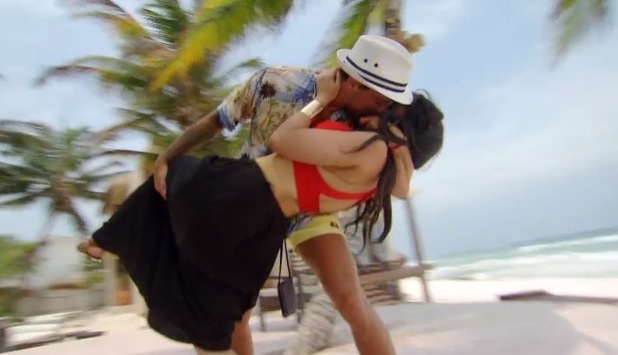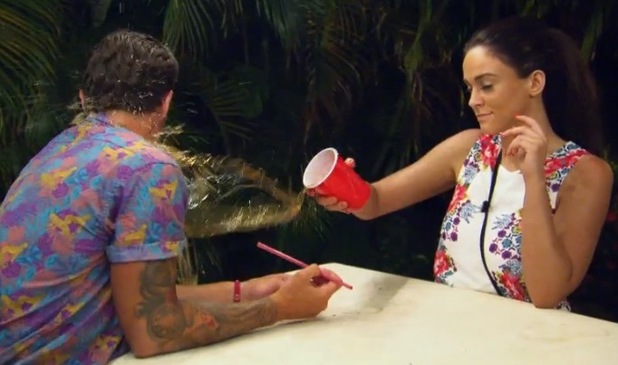 Following the show, Vicky revealed: "Since leaving the beach me and Bear have picked off where we left off, he's my boyfriend."
And Bear gushed: "I've got a bird now, a new girlfriend... could be someone familiar... Me and Vicky are going to get married and have a load of little Bears. I think I love her."
Things had been going swimmingly and just a few months later
Vicky and Bear even dropped the L-bomb to each other on social media
. However, things sadly weren't meant to be for the pair and they recently called it quits.
After seeing what Bear got up to on the show when she wasn't around,
Vicks said she could "no longer trust" her beau
. He later confirmed he was single, shocking fans by suggesting Vicky had done the dirty on him.
She, meanwhile,
hit back at his claim branding them "laughable and ridiculous"
, while Bear revealed on Twitter he and his co-star no longer speak.
Sob!
Update:
Bear had claimed he and Vicky spent the night together before she jetted off to do
I'm A Celebrity
- but Vickys quashed any rumours of a reunion snogging her
Judge Geordie
co-star Alex Cannon on her return instead.
Megan McKenna and Jordan Davies
If there was one couple you would have chosen to not last the series, Megan and Jordan would have been your best bet. Despite Megs ditching bear for the
Ibiza Weekender
party boy, she and Jordan didn't have an easy ride, thanks to their constant fallouts.
Megs had annoyed Jordan by doing steamy body shots with Rogan O'Connor on a date
, before choosing to spend the night with him in the villa's 'Love Room' (we still cringe at that name) with him instead of Jordan. She then kissed Rogan during a game of truth and dare and to get his own back,
he snogged Meg Rees and Holly Rickwood
, before kissing Connie Wiltshire - Megan's ex BFF. Ouch!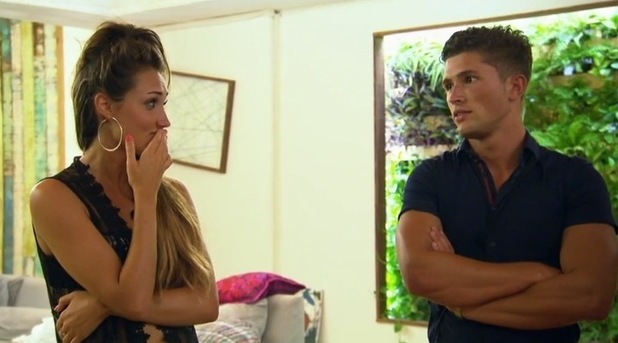 Still, despite the dramas, Megs and Jordan couldn't resist each other and after a coconut picking date broke the ice,
the pair officially got their romance back on track
.
Megan later revealed: "Me and Jordan are official and we've been going out now for a long time, we're thinking of moving in together at Christmas time... he could be my future husband. We're like the new Gavin and Stacey.
While Jordan added: "Me and Megan we're going really strong. Who'd have thought it?! We will have a long future together."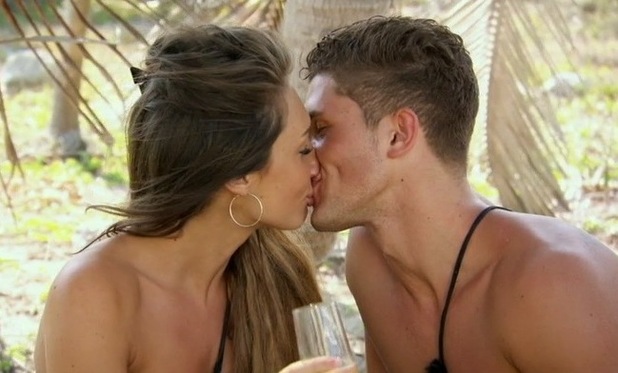 And it seems he's onto something as we can confirm Megan and Jordan are still happily loved-up. In fact, Jordan has already moved in with Megan in her hometown of Essex and the smitten reality star
has even said the pair are already talking marriage.
Eek!
He exclusively told
Reveal
: "I really feel that this is it for me, I'm proper in love. Me and Megan even went ring shopping earlier, but the one she wants is £20,000!"
Somebody tell the boy you can't put a price on love...
Update:
Megan and Jordan have now split
. Trouble maker Bear had claimed that Jordan told him Megan had cheated, but Jords was quick to deny this was the case. Megan, meanwhile, confirmed the breakup via Twitter and
revealed the pair actually ended on good terms
. So far, neither have spilled the reason behind their break up.
Rogan O'Connor and Ali Drew
Rogan and Ali's romance was a late bloomer on the show, with the pair only getting together during their last few days in the villa. Despite initially setting his sights on Megan M, Rogan later revealed it was Ali he had his eye on, claiming it was "lust at first sight" when he saw her. While Ali tried to fend off his charms at first, she later gave in to Rogan's attempts to woo her and the pair looked pretty smitten.
Megan then tried to cause problems for the pair when she hinted Rogan still fancied her instead,
but when the Dreamboy admitted he had only been winking at her to wind up Jordan
, Ali seemed to find the situation pretty comical. It's safe to say that didn't put her off she confessed following filming that she and Rogan had been spending plenty of time together still.
Rogan, meanwhile, said: "Since the show, I've being seeing a lot of Ali... she's beautiful."
While they did give the whole boyfriend, girlfriend thing a go, things sadly didn't go the distance for the pair. Admitting he and Ali went from "0 to 100" real quick, Rogan realised he couldn't actually juggle a girlfriend with his modelling work and so things fizzled out. After their split, Rogan had said that Ali had become "jealous" and "clingy", meaning things soon turned sour between the pair, with Ali branding him a liar.
However, speaking exclusively to
Reveal
,
Rogan said he regretted calling Ali jealous
, admitting he had exaggerated when speaking about her. He added: "She's a lovely girl and I do really like her."
We're not ruling out a reunion for these two exes either, as Rogan revealed if he did settle down with a girlfriend, Ali would definitely be his first choice.
Update:
There has been no reunion.
Rogan moved on with glamour model Casey Batchelor
- although that fizzled out after a few weeks. While
Ali is currently loved up with X Factor star Jordi Whitworth
from boyband Overload. Remember him?
As for the rest, the same situation still stands...
Cami Li and Kirk Norcross
Cami Li. She certainly cent shockwaves through the arrival thanks to her 'all guns blazing' arrival. Seeking out revenge on Kirk after their failed engagement two years ago, Cami didn't hold back when it came to telling her ex-beau what she thought of him, slinging her drink in his face as she greeted him hello.
There's no denying there was no love lost between the pair, and just when we thought there was no hope for a reconciliation, Cami surprised us all by forgiving Kirk for the past. The couple were sent to talk through their issues with a spiritualist, and
Cami revealed Kirk had left her so heartbroken, "it turned her heart black"
. She explained he had been extremely difficult to deal with and on hearing how hurt he had left her, an emotional Kirk broke down in tears, apologising for his wrong doing.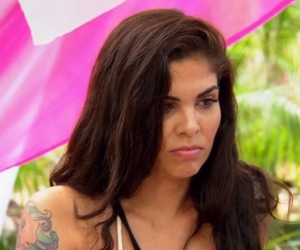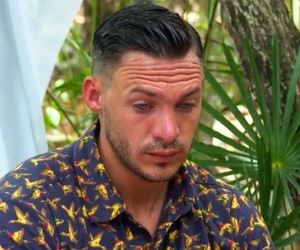 That didn't mean, however, they were keen to give their romance another shot. And
Kirk actually later confessed he was in love with Vicky when she arrived to greet him on the beach
. After spilling his feelings out to Vicks, Kirk was left heartbroken when he later saw her tashing on with Bear, instead. Struggling to cope, a heartbroken Kirk packed his things and bid the villa goodbye, jumping on the next plane back to Essex.
Since the show, though, it seems both Kirk and Cami have finally got their own happy endings.
Cami, who was glad to get closure from her time on
Ex On The Beach
, revealed: "I do have romance in my life, I have a boyfriend and that's all I'm going to say."
Rumour has it she already had her new man in her life before appearing on the show
. She later confessed she had to fool producers into thinking she was single, just so they would send her out there to give Kirk what for. Cheeky.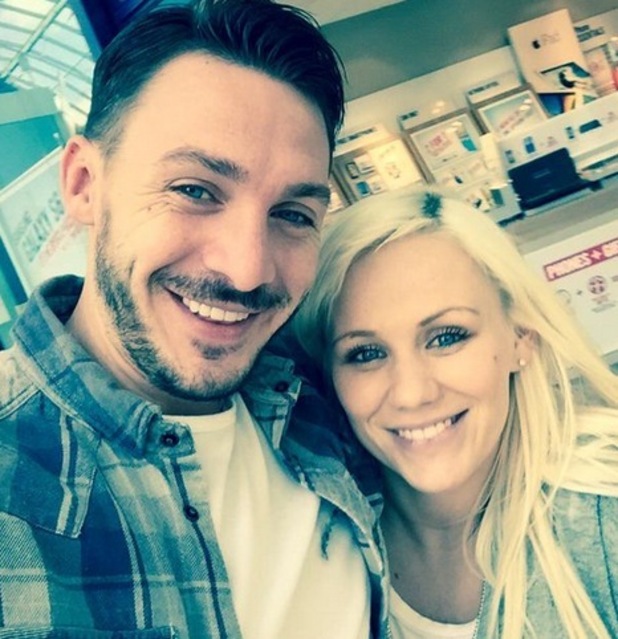 Kirk, meanwhile, is besotted with his now fiancée Holli Willis. He and Holli previously dated when they were younger, but rekindled their romance after a chance meeting earlier this year.
Not only has Kirk popped the question,
but he and Holli are now expecting a child together
. Announcing his happy news, Kirk shared a photo of his unborn daughter's scan, telling fans she is "the proudest moment" of his life so far.
Stephen Cochrane, Laura Alicia Summers and Megan Rees
What's
Ex On The Beach
without its very own love triangle. Stephen C arrived as Megan R's ex and was quick to set his sights on her best pal Laura. Falling for his charm and his buffed up bod, Laura just couldn't resist stealing a smooch from him and fireworks erupted between herself and Megan.
Megs R hit out at Laura for being disrespectful towards her. Even though she had told Laura to go for it with Stephen, she slammed her pal for going behind her back when she was the only person Megan had trusted in the house.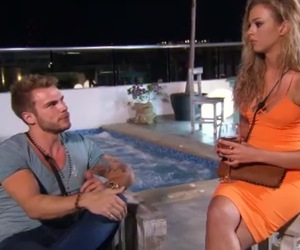 Sounds messy, right? It was for a while. Especially as Stephen had a tendency to pick one girl over the other. Just when you thought he and Laura were going to become the villa's hot new couple, he'd saunter off with Megan R to check their friendship was still intact.
Unlucky for him, it wasn't and Stephen later admitted losing Megan as a friend was the worst part about his experience on
Ex On The Beach
. They don't get on now.
As for him and Laura, things never really got off the ground, Stephen revealed: "I've got a new girlfriend."
Oh, it's been emotional. Until next time...
For exclusive competitions and amazing prizes visit Reveal's Facebook page NOW!