Ex On The Beach star Megan McKenna is still totally loved-up with Jordan Davies after leaving the show.
During the finale episode, viewers watched
Megan and Jordan patch up their differences
and commit to giving their relationship a shot.
Despite romance initially blossoming for the pair, things got complicated when Megan chosen Rogan O'Connor over Jordan, and then he decided to get his own back by kissing two other girls in the villa during a game of spin the bottle.
Now back home in Essex, Megan told
Reveal
things between her and Jordan are now better than ever, and they're seriously considering the future.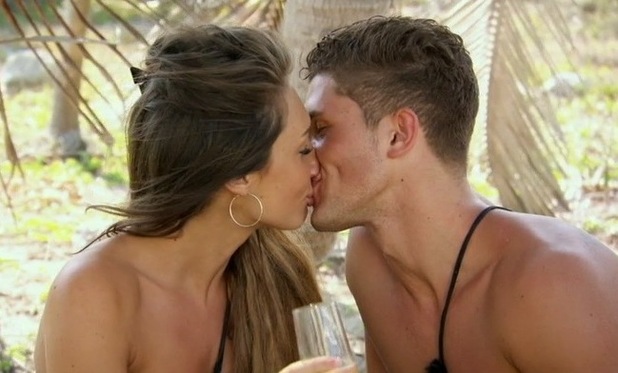 "Things are going great," she told us, "Jordan lives with me in Essex with my family and we're going to be moving out at the beginning of next year. We're looking to get a place in Essex, I don't really fancy moving to Wales, it's not my cup of tea.
"My family love Jordan! Obviously he comes across on the show as being quite a player and getting with lots of girls, but really he's the sweetest guy and the best boyfriend I've ever had. He's really affectionate, we're like best friends too. We go clubbing together and get on well with each others' mates."
After leaving the villa, Megan and Jordan headed straight for her beau's adopted hometown, Magaluf, but as anyone who's been to the party town will know, it's hardly the ideal place to start a new relationship!
The pair jetted back after a few weeks. "It's not my scene." Megan explained "I'm just more of a more Marbella girl, I love to go glam on a night out a dress up, whereas out there it's more shorts and flip flops.
"We went out there and I met all his mates which was lovely and we just partied for a few weeks, it was fun! But Jordan's past is in Magaluf, so for a new relationship it's better for us to be back in Essex."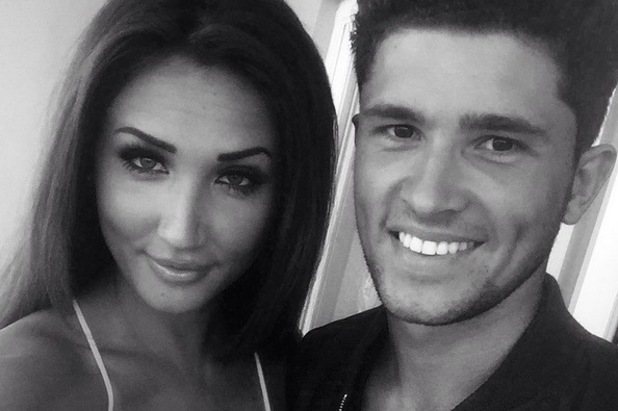 Jordan told
Reveal
he'd already been ring shopping, and Megan confirmed the smitten pair are seriously considering a future together, with marriage on the cards.
"We are thinking about it, I wouldn't say no! I love him and can't imagine being with anyone else now." gushed Megan, before revealing this relationship has brought some big revelations about her exes: "I've had horrible relationships in the past, and being with him has made me realise the ones I was in before weren't normal, even though I thought they were at the time. My boyfriends before have all been quite cocky Essex boys whereas Jordan is different. He's from Wales for a start!"
All sounds pretty idyllic right? Well there's one downside to having every second of your love life broadcast directly into thousands of living rooms...especially when it comes to the naughty parts. Eek!
Megan told us watching the show can be cringeworthy: "It gets really awkward, because we're drunk most the time on that show! Jordan forgot a few things he said about me and I've said a few things about him. It's even more awkward when we're watching it with my mum and dad!
In fact, Megan and Jordan actually made a run for it when
that
episode aired! "When the naughty episode was on we escaped and left the house, I didn't want to be anywhere near my dad. We walked round Sainsbury's for an hour because we didn't know where to go! Nowhere else was open and we panicked."
"The worst part to watch together was when I
went on a date with Rogan
, because obviously they made out that I kissed him but I didn't! I promise it was just body shots, I would never have done that to Jordan. The only time I ever kissed anyone else in that villa was when we played spin the bottle.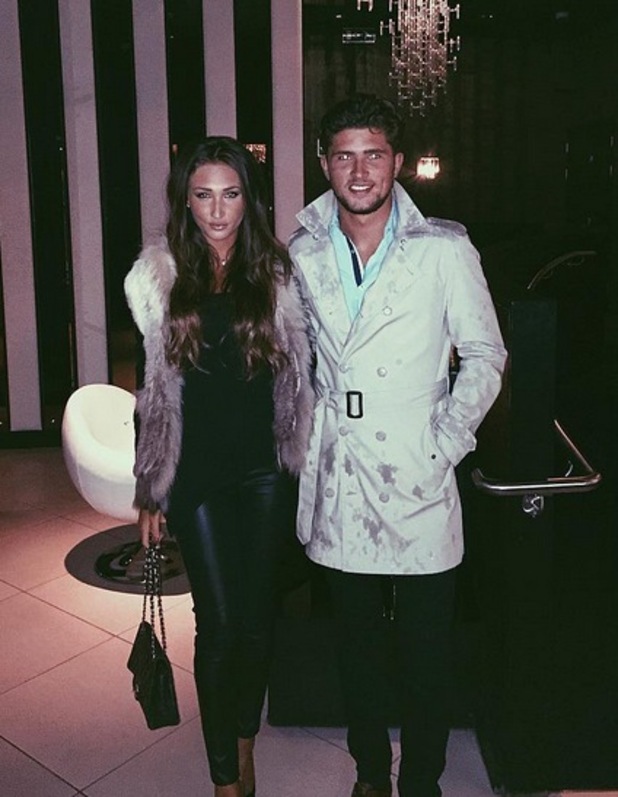 Despite the roller coaster of dating dramas and rows, Megan admitted she knew all along that her and Jordan would go the distance, and
even Rogan agrees
!
Clearly loved up, Megan said: "As soon as I started getting with him I knew it was going to work when we left the villa, I just had this feeling. But obviously there was a part of me that thought 'is this just all a game?' because he's had a player past. That was why I kept my guard up the whole time I was in there, because I didn't want to make things too official on screen, in case it was all fake.
"Life on the show and the outside world are two completely different things because it's so intense in there. But when we got out he was exactly the same, so it's worked out great."
For exclusive competitions and amazing prizes visit Reveal's Facebook page NOW!