Lewis Bloor and Michael Hassini's row on last night's TOWIE turned personal, with Lewis telling Mike: "You're a 20 year old with a receding hairline."
At first it seemed as if things were going to be cordial when Lewis politely asked Mike if they could have a word during the bingo night.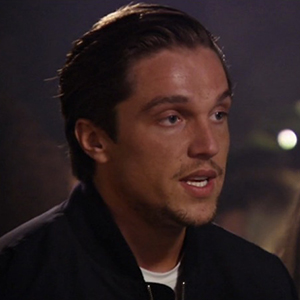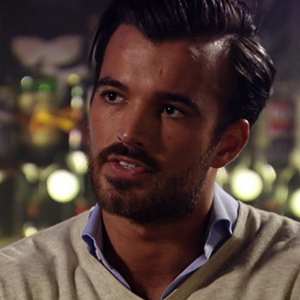 It's no secret the pair haven't seen eye to eye since Michael joined the show this series; they've actually got history having worked together years ago and they didn't get on then.
Lewis wanted an apology from Michael for the whole 'Mike slept with his ex girlfriend and lied about it' drama.
On last night's episode, he again quizzed Mike on why he lied. Lewis said he'd called Mike two and a half years ago when he heard Mike had slept with his ex but Mike said he hadn't. Then earlier this year Lewis found out he had.
Mike replied: "As a gentleman, I don't have to divulge all my info about girls."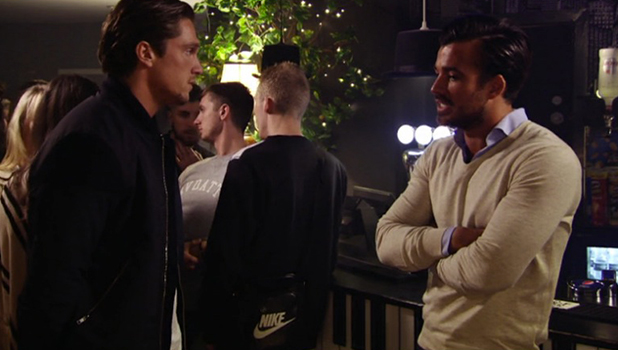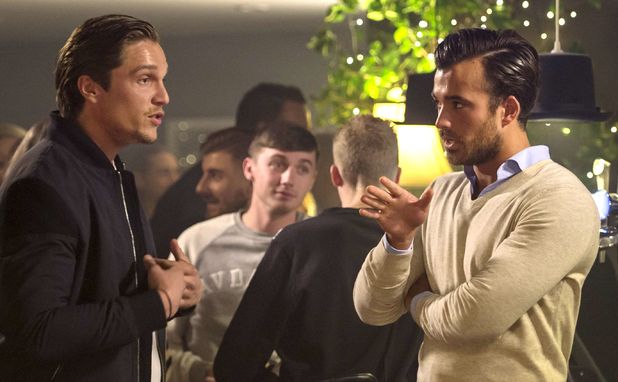 Lewis responded: "You can't call yourself a gentleman if in the past three weeks you got hold of Ferne, called her a drunken mistake, went after Chloe but bottled it when Jake stuck in on you and now you're going after Nicole trying to prove a point, slagging us off.
"Mate you're 20 years old, the only thing past it is your hair line. You talk about my weight, I can lose weight but that hair line you need a transplant for. Standing here you look like McDonald's arches. I don't know whether to have a row or order a Big Mac."
Lewis then lifted his top to show Mike his abs, prompting Mike to reply: "You're cringing me out."
In the end, Mike decided for the sake of agreeing to disagree that he would apologise to Lewis for lying about the ex and the pair shook hands. Lewis then said he understood why Mike wanted to go after Nicole, another of Lewis' ex-girlfriends, describing her as a top bird.
Somehow we reckon there could still be fireworks to come between these two...
TOWIE
airs Wednesdays and Sundays at 10pm on ITVBe.
10 reasons why we want to be in TOWIE: