Ferne McCann has agreed to go on a second date with newbie Liam Blackwell after he wowed her on last night's TOWIE.
Suave Liam whisked Ferne off in an actual helicopter for dinner at a restaurant he'd hired just for them, showering her with roses, champagne and compliments all evening.
Lucky Ferne!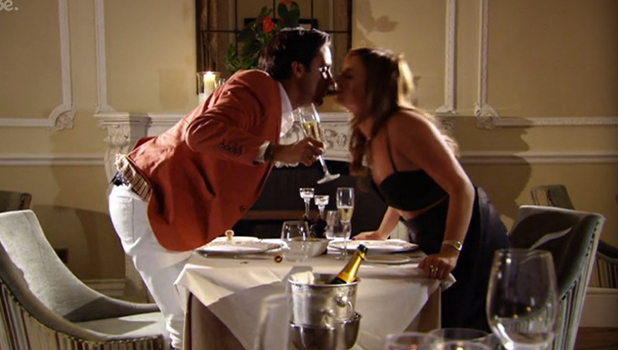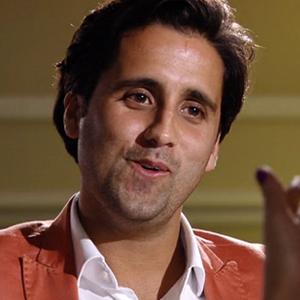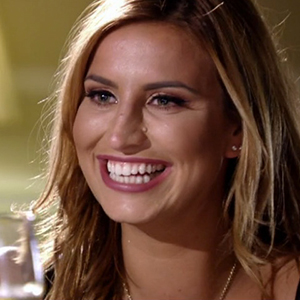 Ferne was clearly blown away both by the sheer extravagance of it all and how much attention Liam was paying her.
So when he asked if she'd like a second date, she replied coyly: "I would actually really like to go on a second date."
Aww!
"You are a beautiful girl," said Liam. "I honestly really like your personality. I like the nice things in life. I reckon you can get a boyfriend and you can get the best boyfriend in Essex."
Could Ferne change Liam's no relationship status?
When she asked if he'd ever had his heart broken, he replied: "Yeah... I think everyone has had their heart broken and it makes you into the person you are today. That's why I don't really do relationships, if I'm honest."
Liam told us this week: "I like Ferne's fiery personality, and the fact she wears her heart on her sleeve. I do as well so we're very similar in that respect. We're always having a laugh so the date was great... I'm a very romantic person. If I like someone I always really like them and I'll do everything for them. I just like to do things to make someone happy."
TOWIE
airs Wednesdays and Sundays at 10pm on ITVBe.
10 reasons why we want to be in TOWIE: