Lamar Odom is still being treated at a Las Vegas hospital after being found unresponsive at a Nevada brothel on Tuesday afternoon. Overnight, there have been multiple developments in the story but still no official word on Lamar's condition.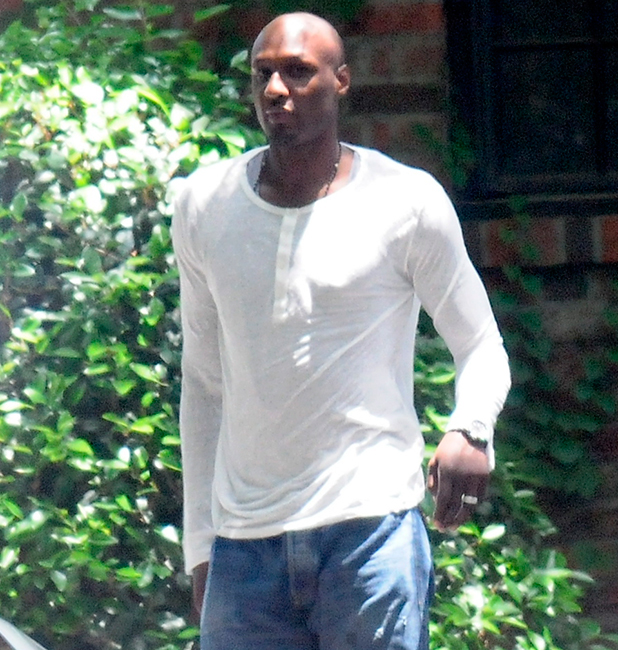 911 call released; it's claimed Lamar took cocaine before collapse
An employee at the Love Ranch brothel told the 911 dispatcher that ex-NBA star Lamar, 35, had cocaine with him on his arrival on Saturday but they hadn't seen him with it since. That was in addition to the herbal Viagra it's thought he was taking. In the call, a panicked woman can be heard saying Lamar is not breathing and there is "white stuff coming out of his mouth and blood out of his nose."
He is still unconscious
No official statement has been released by the family but a source told
People
: "They're pretty sure this is goodbye, but they're praying for a miracle. They know that God has the power to heal him, but that's really the last hope at this point. This is really bad."
TMZ
claims that Lamar remains unconscious and unresponsive in hospital.
Khloe is making the medical decisions
It has emerged Khloe and Lamar are still legally married as although they've both signed divorce papers, the documents have yet to be counter signed by a judge. It's thought Khloe is making medical decisions relating to Lamar's care. A source told
People
: "He never signed a living will, so Khloe is making decisions for him."
The Kardashian-Jenner family arrive in Las Vegas
Khloe is believed to have been in Vegas when Lamar was taken to hospital and has been at his bedside ever since. Her mother Kris Jenner and sister Kim were pictured at the hospital yesterday. Now, it's said Kendall Jenner has left Shanghai Fashion Week to return home, while Kourtney Kardashian arrived in Vegas overnight. Caitlyn Jenner and Rob Kardashian are also said to be en route.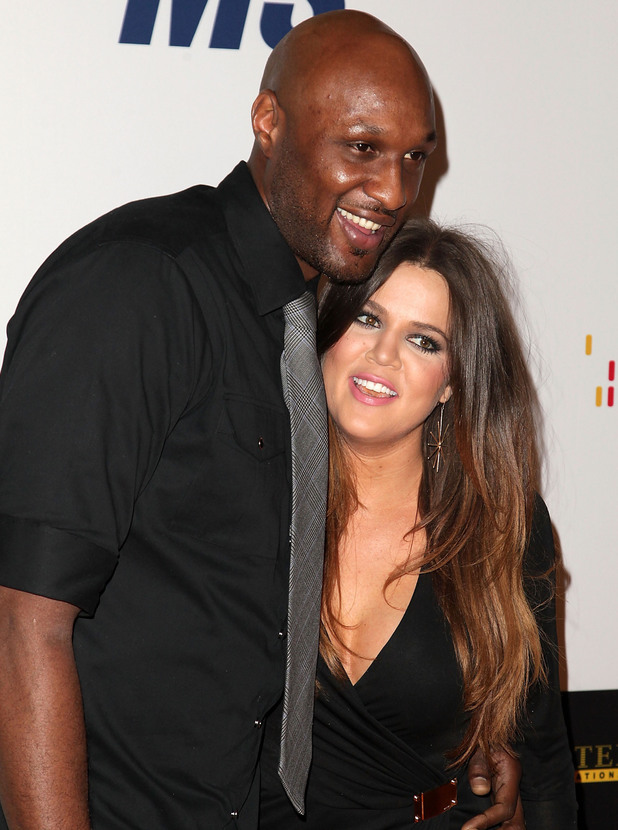 Lamar's ex-girlfriend, kids and father fly to Las Vegas
Lamar's ex-girlfriend Liza Morales and their kids Destiny and Lamar Jr are en route to Las Vegas from New York. According to
People
, it was Khloe who flew them in to see their father. Lamar and Liza were together for ten years, splitting the year before he married Khloe. They also had a third child, Jayden, who passed away from SIDS at six months old.
Lamar's father Joe has also been seen arriving at the hospital, while reports say the Odom family in New York have been gathering together. His grandmother said: "He is so kind and sweet and gentle. You could always reach him and talk to him, and I don't understand what's going on. I know he's in God's hands."
Family breaks social media silence
After a social media blackout, some members of the family have started to break their silence. Kendall was the first, tweeting: "Please don't go." Overnight, Kris Jenner urged fans to pray for Lamar, while Rob said: "Praying non stop for my brother."
Kardashians didn't want brothel owner to speak out
The owner of the brothel has claimed a Kardashian publicist asked him not to speak to the press as the family wanted Khloe to say what needed to be said. Dennis Hof told Nancy Grace: "Speaking of the Kardashians, I got a call from their publicist today saying ''Are you going to do any media?' and I said yes I'm going to go on the Nancy Grace show. And she said, 'Please don't do that, we'd rather have Khloe say what needs to be said.' I told her to go to hell."
No E! cameras are filming
As expected, cameras for
Keeping Up With The Kardashians
have not been filming at the hospital or with any of the family.
It was Lamar's first visit to brothel
A spokesperson for the Love Ranch has said this was Lamar's first time at the brothel. He was staying in a VIP suite on an open-ended reservation that cost five figures. Lamar was found unresponsive by two women – Ryder Cherry and Monica Monroe – who discovered him at around 3pm on Tuesday. He'd last been seen at 6am that day.
The rep told
New York Daily News
that drugs are not allowed on the premises: "We have to run a clean establishment and we are proud of that. Any kind of drugs, we could jeopardise our license for the house. It doesn't matter how high-profile, we aren't going to jeopardise our license, because it takes a lot to get it. Now, I'll say, we aren't strip-searching, and if you had something on your person, we might not know about it, but if we see it, we have to report it. And our girls never saw anything."