Lamar Odom's rep has warned fans not to believe rumours circulating about the former NBA star's condition, after he was taken to hospital in Las Vegas yesterday. Lamar was found unresponsive in a Nevada brothel on Tuesday afternoon and taken to a nearby medical centre.
No information on his current status has been released.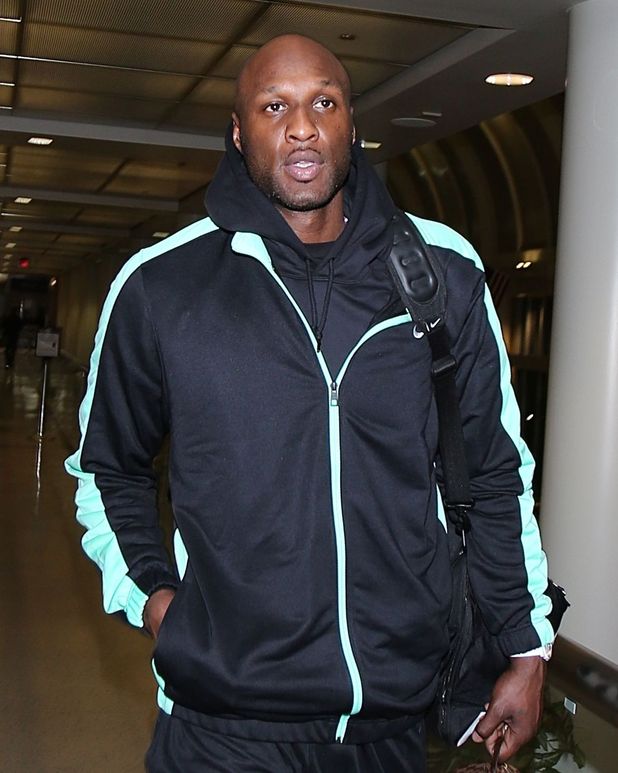 So, what do we know?
Lamar arrived at the Love Ranch South in Pahrump, Nevada on Saturday, 10 October, according to brothel owner Dennis Hof, who has given interviews to various media outlets today. Dennis told
People
that Lamar was "happy and healthy" when he arrived but seemed a little sad on Sunday. Two girls at the brothel saw him go to sleep at 6am but when they checked in on him at 3pm he was unresponsive.
Paramedics were called. Dennis said: "We [told cops] he wasn't taking any illicit drugs, he did take herbal Viagra, but that's the thing with addicts you never know because they hide things. He was just trying to have a good time and get away from all the attention."
TMZ
has alleged that Lamar received a call about the latest episode of
Keeping Up With The Kardashians
while he was at the brothel, which aired in the US on Sunday night. It showed him phoning ex-wife
Khloe Kardashian
, while Khloe's sister Kim voiced her disapproval at their continued contact.
According to reports, medics tried to get Lamar airlifted to hospital but at 6ft 10inches, he was too tall for the helicopter. He was instead driven to Sunrise Hospital in Las Vegas.
A statement to
USA Today
from the Sherriff's Office read: "At approximately 3:15 pm on October 13, 2015, a call came into the Nye County Dispatch Centre from Richard Hunter, Media Director for Dennis Hof's Bunny Ranch, requesting an ambulance for an unresponsive male experiencing a medical emergency at the Love Ranch in Crystal, Nevada, approximately twenty miles north of Pahrump, Nevada in Nye County.
"An ambulance from Pahrump Valley Fire and Rescue Service arrived at 3:34 pm and the patient, identified as Lamar Odom. was stabilsed and transported to Desert View Hospital arriving at 4:16 pm. Nye County Sheriff's Office Detectives Cory Fowles and Michael Eisenloffel arrived and conducted an investigation on scene.
"After being treated by the physicians, arrangements were made to transport him by Mercy Air helicopter. However, Mr. Odom was unable to be transported by air due to his stature. He was immediately transported by Pahrump Valley Fire and Rescue Ambulance to Sunrise Hospital in Las Vegas, Nevada for further treatment."
Multiple reports claim Khloe was in Las Vegas on business when she heard about Lamar. She's said to be at his bedside. Her mother Kris Jenner was pictured leaving the hospital in Las Vegas earlier today. Reports also claim reclusive Rob Kardashian has left LA to be with Lamar. They were known to have a close relationship during Lamar's marriage to Khloe.
Lamar's father Joe told
HollywoodLife
: "What can I do right now? That's my son. I'm really hurt right now. This is the first time I'm hearing about it. Let's give this some time. I pray that he will come out of this. I need all his fans to send him well wishes. If Khloe knows anything about this, please, tell her to call me. We all love Lamar and want him to pull through this."