TOWIE
viewers know that when it comes to this pair, there's no love lost. Michael hooked up with an ex-girlfriend of Lewis and lied to him about it, and if that's not enough, Mike has his eye on Nicole Bass who just happens to be Lewis' ex...oh and Lewis would quite like her back too.
The feud reached new heights after
Lewis told Mike "it's on"
and he assumed, much like the rest of us, that something
big
and intimidating was about to go down.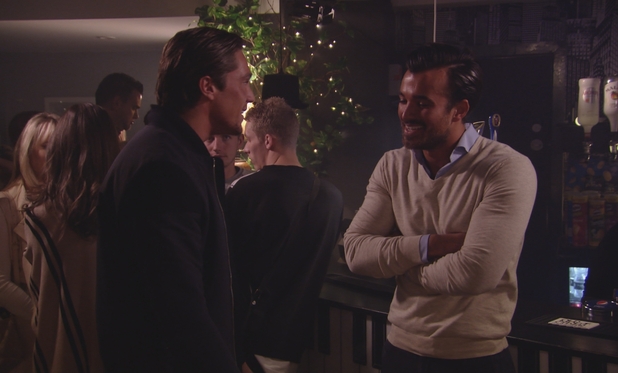 What actually happened when the two saw each other was
nothing more than a stare off
. Not
exactly
threatening, but it did build the tension for what was sure to be an
explosive
row. Er, wrong again actually... the pair traded a few insults and then it all got a bit bizarre.
Michael revealed what actually happened when 'it' was finally 'on', telling
Reveal
: "Obviously when we had the stare off and Lewis said it was 'on', I thought he meant a fight or he was going to try and intimidate me.
"But when I saw him in the bar he walked up to me and was cringing me out! He lifted up his shirt and showed me his abs instead. So maybe he meant it's 'on' in a totally different way to what I thought!
"I was a bit baffled by the whole thing. He did keep referring to me being good looking as well, and now that's happened, I'm starting to think I misinterpreted his meaning of 'it's on'."
Michael wasn't tempted to retaliate with a flash of his own abs though: "I'm not that cringey" he assured us.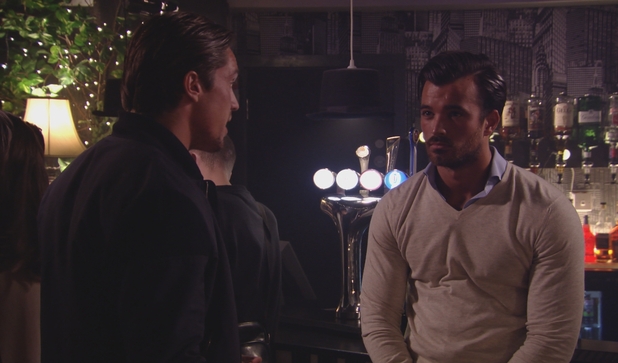 Well on that rather confusing bombshell, Mike delved into the history between him and frenemy Lewis:
"Me and Lewis used to work together when we were younger, and we never saw eye to eye. I think it was more a clash of personalities, we just didn't get on. We used to argue in work and even outside work. Finally Lewis left that job which was a good time for me!
"He split up from his girlfriend, I saw his then ex-girlfriend on a night out. One thing led to another and I ended up sleeping with her.
"He called me up about a year ago when he heard what happened through the grape vine and asked me if I did it. I denied it to protect the girl because she was also denying it to Lewis.
"Either way I was going to piss someone off, so it was an easy decision to make because I got on with the girl and didn't get on with Lewis. So I denied it for her sake, and now things have come to light which I knew they would do eventually."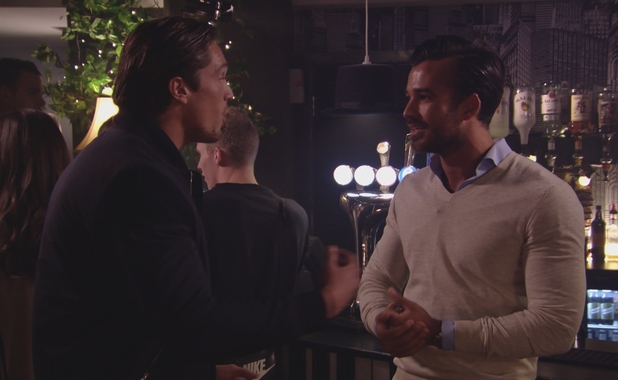 Uh-oh, not only is the news well and truly out but the pair are now having to spend a lot of time together. Awkward much?
For exclusive competitions and amazing prizes visit Reveal's Facebook page NOW!