TOWIE's Nicole Bass thinks it's time for the feud between Lewis Bloor and Michael Hassini to end.
Season 16 has only just got underway, but the
on-screen rivalry between Lewis and Michael
has actually been going on for years.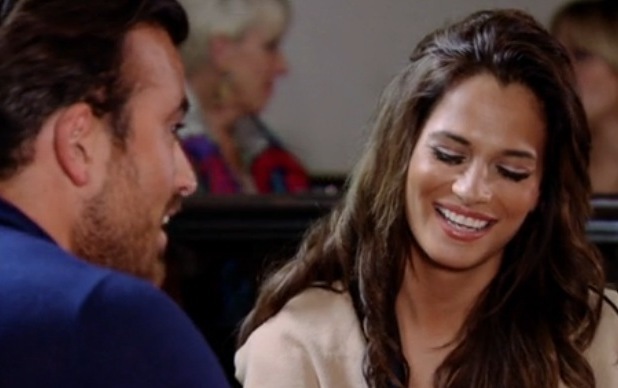 The pair have never seen eye to eye, but fell out big time when it was revealed that Mike slept with Lewis' ex-girlfriend, and although it happened after they'd split up, Mike denied it to Lewis to protect his ex. Still with us? Good.
So when Lewis' ex Nicole (not
that
ex) arrived and caught the eye of Mike things got even more fraught, because it turns out
Lewis actually wants her back
. Eek.
So what's a girl to do when two of Essex's most eligible bachelors are eager to woo you? "I think Mike's beautiful and I also think Lewis is good looking. It's quite tough." Nicole told us. Sounds it!
"I find it draining!" she insisted "Especially during filming - one minute I'm talking to Mike and then a few hours later I'm talking to Lewis. The other day Lewis rung me up and I was talking to him, then my iPad started ringing and it was Mike! So I looked like a right player, my mum is going to be shocked!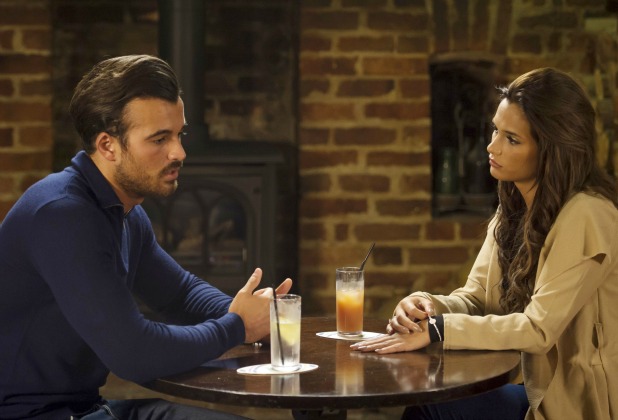 Although Nicole doesn't want to rush into making a decision about either guy, it sounds to us like Mike needs to up his game when it comes to the chase, she revealed: "Lewis contacts me more, Mike doesn't really bother! If you say you like someone and then don't contact them, you're going to miss out."
Nicole has already admitted Lewis, who cheated on her in the past,
needs to wait a while if he wants a second chance
. And it might also be a wise move to call time on his spat with Michael!
"On Lewis' behalf I think the whole thing should've been dropped. It's stupid," a frustrated Nicole told us, "He's not with the girl anymore, Mike had a one-night stand with her, they didn't get on.
"I just don't see the big deal and why it needs to be dragged up two years later. Lewis doesn't need to make Mike feel uncomfortable or slag him off, I didn't like that, it's a low blow. I just don't want to be involved in it, but I'll stick up for what's right."
There could be one way to solve this...according to Lewis' latest antics anything can be solved by flashing your abs, so we asked Nicole who has the better pair. Her verdict? "Mike's more tanned so his are juicier."
Juicy abs anyone? We're baffled and no closer to an answer. Sigh.
TOWIE airs Wednesdays and Sundays at 10pm on ITVBe.
For exclusive competitions and amazing prizes visit Reveal's Facebook page NOW!