TOWIE newcomer Liam Blackwell has told Reveal all about his seriously impressive helicopter date with Ferne McCann, and admitted he's no stranger to making big romantic gestures...
If you've been gawping at those
TOWIE
preview snaps all day, welcome to the club!
Essex's newest recruit Liam
has wasted no time before cementing his position as the biggest romantic amongst the cast.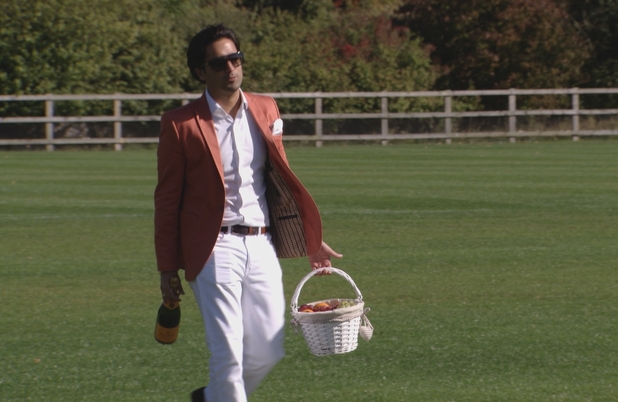 Speaking to
Reveal
about his stunt, Liam said: "I told Ferne to meet me in the middle of a field and I arrived with a picnic basket and champagne. I said "we're going to watch some cricket" just to wind her up, then I made a phone call to the pilot and got a helicopter to land. It sounds f**ked when you say it out loud!"
Well just the champagne and picnic part already beats every date we've ever been on combined, but the fun didn't stop with there, Liam revealed the helicopter was just the transport, oh of course. He told us: "We flew to a massive manor house and had a nice dinner, it was pretty good. We're going on a second date.
"I like Ferne's fiery personality, and the fact she wears her heart on her sleeve. I do as well so we're very similar in that respect. We're always having a laugh so the date was great."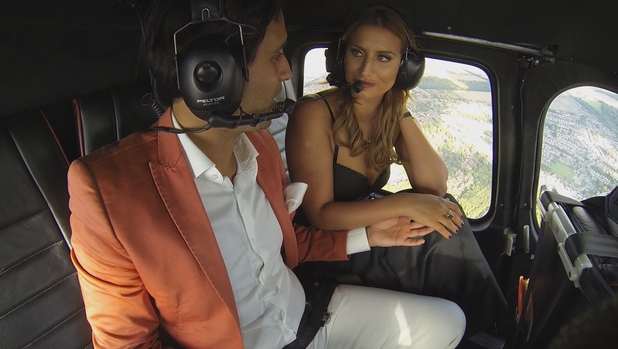 This casual helicopter trip wasn't just some constructed romance for our viewing pleasure, it turns out Liam has a history of surprising dates with over the top gestures, he explained: "I'm a very romantic person. If I like someone I always
really
like them and I'll do everything for them. I just like to do things to make someone happy.
"I surprised a girlfriend with tickets to Los Angeles for Christmas, I took her on holiday for a couple of weeks. One of my ex-girlfriends didn't have a car so I bought her one for her 21st, so she could get about. It was a little Mercedes."
Just a little Mercedes?! We had a
very
hard time acting like this was no big deal.
As if all this hasn't made Liam a
TOWIE
fave already, he also weighed in on Chloe Lewis' opinion that
Ferne is too opinionated to have a boyfriend
.
"I said to Chloe well obviously she can get a boyfriend she can probably get the best boyfriend in the whole world." We reckon he's referring to himself there, just a guess.
For exclusive competitions and amazing prizes visit Reveal's Facebook page NOW!