Ben Affleck showed off a newly-shaven look in LA last night.
The
Good Will Hunting
star has been sporting a beard and plenty of facial hair in recent months, but he opted for a clean-shaven appearance at the
Beasts of No Nation
film premiere on Tuesday evening (13 October).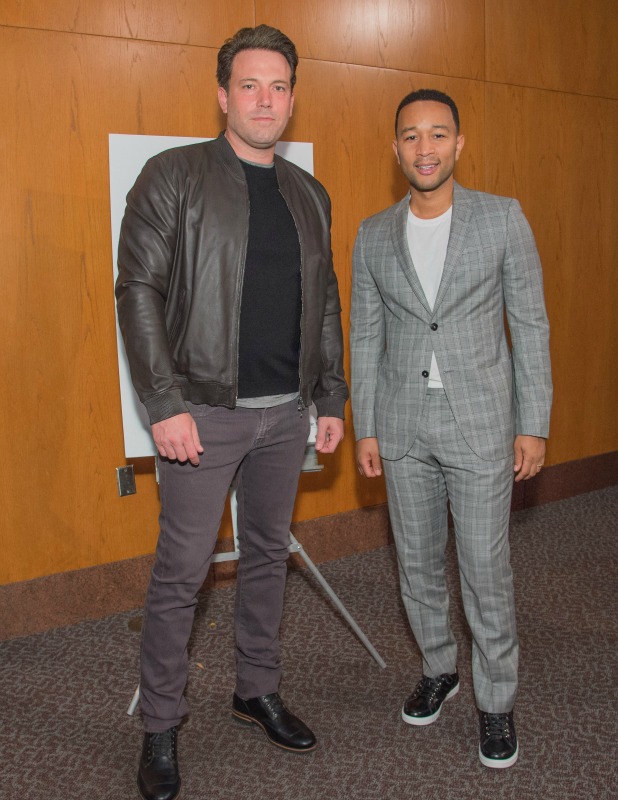 Ben was lending his star power and support to the gritty drama, which is set in an unnamed West African country ravaged by civil war. It tells the story of a forced child soldier under the command of a ferocious mercenary fighter played by Idris Elba.
We'll next see Ben on screen in March 2016 with the release of
Batman v Superman: Dawn of Justice
. He plays Bruce Wayne / Batman to Henry Cavill's Superman / Clark Kent.
He told Empire: "Initially I thought, 'I'm older, it doesn't seem like the right sort of fit for me. Then [the director] pitched me his concept for this older, more broken, kind of f*cked up Batman. It was something we haven't seen."
We can't wait!