Ex On The Beach stars Jordan Davies and Megan McKenna finally patched up their differences and officially gave their romance another shot in last night's finale episode.
As
Ex On The Beach's
third series came to an end, Jordan and Megan finally decided to talk through their rollercoaster relationship and address their recent drama.
With Megan owning up that it was disrespectful to kiss Rogan O'Connor and Jordan apologising for snogging her ex best friend, the pair appeared to forgive and forget, officially declaring their romance is now back on.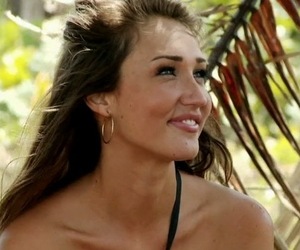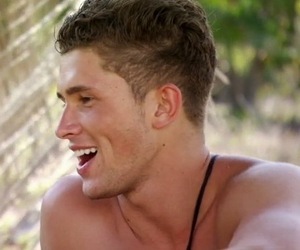 Last night, viewers watched as Jordan and Megan were forced to patch up their differences, after being sent out on a coconut picking date. As you do...
Things have been tense between the couple for the last couple of weeks, as not only had
Megan chosen Rogan over Jordan
,
he decided to get his own back by kissing two other girls in the villa, Megan Rees and Holly Rickwood, during a game of spin the bottle.
And when Megan's former BFF Connie Wiltshire arrived, Jordan couldn't resist necking on with her too just to spite Megs. He declared their romance was over, while and upset Megan insisted Jordan had taken it way too far.
It had looked like that was the end of Jordan and Megan's budding romance, but after teaming up to try and knock coconuts from a tree, old feelings soon came flooding back.
Popping open the champers, Jordan toasted to the coconuts breaking the ice, before telling Megan they had to talk through their issues.
He told her: "I'm having a lot of fun, but there's still a lot of sh*t me and you need to sort out. This all started because of truth or dare, and for me to see you kissing other lads, it's not nice for me. I obviously had to go out on a date with Connie and I've kissed Connie... we've both clearly made mistakes."
Admitting she was wrong to take part in the kissing games when she and Jordan had said they were together, Megan said: "I am really sorry for disrespecting you."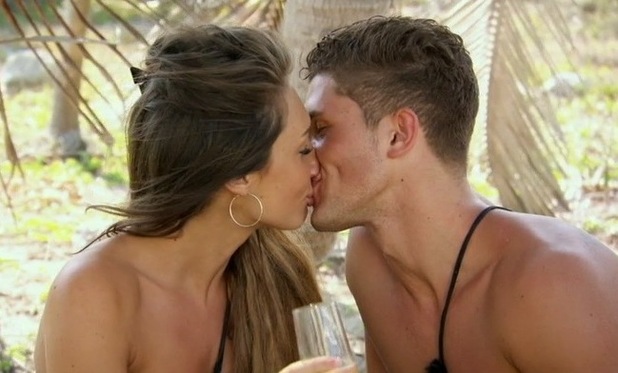 Her apology was exactly what
Ibiza Weekender
star needed to hear and he confessed to Megan that he still really likes her.
"The boys have given me a lot of sh*t, but I can't help that I like you," he admitted. "I'm willing to put up with it. As soon as I saw you I knew that I liked you... I don't know what it is you want from us anymore. What do you want from us two?"
Megan replied: "I want you. I'm sorry, I really am sorry."
With that, the two lovebirds soon kissed and made up, deciding to officially get back together.
Following their conversation, Jordan seemed confident this relationship with Megan would work second time round. He told the camera: "Even though me and Megan have made some big mistakes, I think it's just going to make us stronger."
While Megan admitted: "Regardless of what anyone says, Jordan has always been the one for me."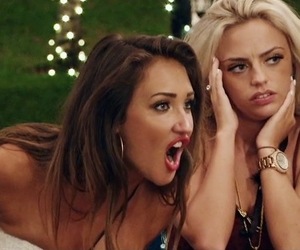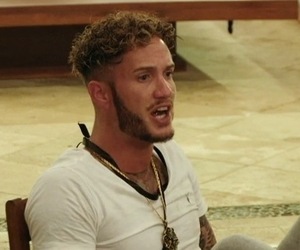 Before they could live happily every after back at home, though, the couple did have one major fallout to get through first. After
Megan decided to call out Rogan for his flirty behaviour towards her,
she found herself at loggerheads with Jordan's BFF Griff.
Griff slammed Megan for causing even more trouble for Jordan in the villa and it wasn't long before they were both slinging drinks at each other. Griff questioned why Jordan was with Megan and caught between his best pal and his girlfriend, it's fair to say the reality star got a little bit frustrated.
Still, he and Megan managed to get past it and they've now claimed all their
Ex On The Beach
drama has been totally worth it.
Following the episode, Jordan tweeted: "There was ups and downs in the villa but I hope you all enjoyed watching the dramas we went through! Until you experience something like that yourself you can't describe the roller coaster of emotions you go through! It's been fun, it's been emotional, but that's it for #ExOnTheBeach."
Megan, meanwhile, said: "So this series is all over... But you no what it was all worth it. @JordanWeekender is in my life and I f****** love it."
We're glad to hear it's all worked out!
For exclusive competitions and amazing prizes visit Reveal's Facebook page NOW!