Khloe Kardashian is said to be inconsolable after her ex-husband Lamar Odom was found unconscious at a Nevada brothel overnight. He's currently being treated at a Las Vegas hospital. To many of us, Lamar is best known for his marriage to Khloe, which lasted from 2009 until 2013, but here's what else you need to know...Early Life
Lamar Odom
was born 6 November, 1979 in Queens, New York City. His mother passed away from cancer when he was just 12 years old. His father was a heroin addict. Lamar was raised by his grandmother. He used to write his grandmother's name on one shoe and his mother's name on the other when playing basketball.
In an episode of
Khloe & Lamar
, he once said: "I had my mother around until I was 12 years old when she passed away and after that my father wasn't around. I witnessed things that a 10-year-old definitely wasn't supposed to see… It's hard for me to speak up on it and get it through to Khloe because she grew up so different."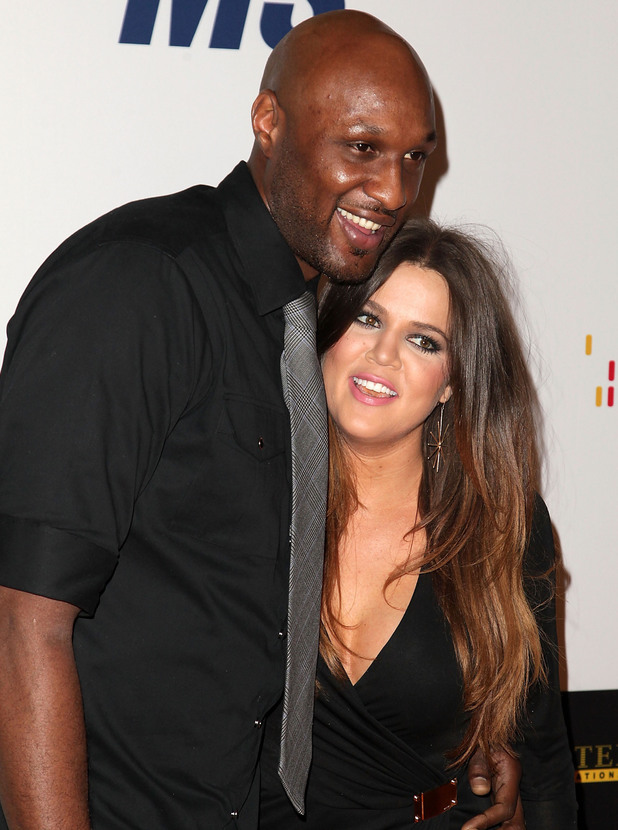 His Career
Prior to meeting Khloe, he was already a successful basketball player. The 6ft 10inch forward helped the US team win bronze in the 2004 Athens Olympics and played for Miami Heat, Dallas Mavericks and Los Angeles Lakers and Clippers. He won the NBA Championship with the Lakers two years in a row, and was named NBA Sixth Man of the Year in 2011.
Khloe was frequently seen cheering him on from courtside. In 2014, he signed for Laboral Kutxa of the Spanish ACB League but a back injury ruled him out of play. He also signed with the New York Knicks that year but did not appear for them on court.
His Children
Prior to meeting Khloe, the basketball player had three children with ex-girlfriend Liza Morales. Daughter Destiny and sons Lamar Jr and Jayden. Tragically, Jayden died from Sudden Infant Death Syndrome at six months old. Lamar has a tattoo of Jayden's face across his heart.
In 2011, Lamar raised awareness of SIDS in an interview with ESPN, saying: "I still remember the day when I was in the room and I was watching him come into the world. It was joyous and refreshing. I love having kids."
Marriage to Khloe and TV fame
Just one month after meeting Khloe, the couple surprised everyone when they married in a lavish ceremony in Los Angeles, California. Their nuptials were filmed for
Keeping Up With The Kardashians
. Khloe walked down the aisle in a Vera Wang gown, while celebrity guests included Chelsea Handler, Ryan Seacrest and Kelly Osbourne.
Shortly after the vows, the couple sealed their love with matching tattoos. "I got 'LO' in cursive on my right hand and he got 'KO' on both hands," said Khloe.
The couple landed their own E! reality show called
Khloe & Lamar
two years later. They opted to wait before launching the show in order to enjoy the first year of married life in private. A spinoff from
Keeping Up With The Kardashians
, this series focused on Khloe and Lamar's marriage, introducing us to their circle of friends including Khloe's BFF Malika Haqq.
They began expanding their empire, releasing his and her Unbreakable fragrances in April 2011, and ruling the red carpet. Khloe moved to Dallas with Lamar when he was traded there from LA. The couple later returned home.
Of course, everybody wanted to know when kids would arrive, prompting Khloe to hit out at rumours about why the couple haven't started a family, saying: "I'm happily married to a wonderful man and fall in love with him more and more each day, and we'll have a baby when god wants us to and when the time is right."
It later emerged that Khloe had not been trying to fall pregnant because of troubles with Lamar. Her sister Kim says in a 2014 interview: "The whole time she wasn't trying to [get pregnant] and wasn't showing up to these doctors appointments behind our back on purpose. She knew it wasn't right and she wasn't ready. Now we understand her decisions and it's very clear."
They add to their family in 2013, adopting a boxer puppy named Bernard.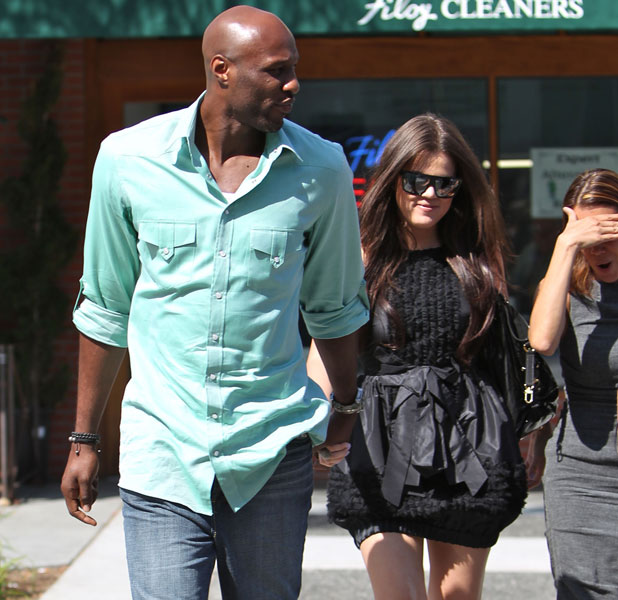 Cracks, DUI and Rehab
Four years after marrying, rumours of cracks in their marriage start to appear. Lamar is accused of dabbling in drugs and being unfaithful. In August 2013, Khloe's mum Kris Jenner insists there has been no talk of divorce but shortly after, Lamar is arrested on suspicion of DUI and voluntarily checks into rehab.
In September 2013, eagle-eyed fans notice Khloe has dropped 'Odom' from her social media handles, leading to more split rumours. She's later seen out without her wedding ring. Eventually, word comes in December that Khloe has filed for divorce.
Divorce and Relationship with Khloe now
Although the divorce papers were filed, Khloe didn't seem in any hurry to get them signed. The couple's marital home goes on the market but rumours abound that there could be a reunion. Lamar tells a journalist: "I love my wife. She'll always be my wife, no matter what. We don't know exactly if [the divorce is going through]. Only time will tell. I hope not. But even if we were divorced, she would always be my wife."
Khloe begins dating rapper French Montana but is forced to relive the issues with Lamar when they are broadcast on
Keeping Up With The Kardashians
, including a scene in which she accuses Lamar of cheating on her birthday. In November 2014, it's clear Khloe still has feelings for her ex, saying: "If I had my way I would still be married to Lamar. Even right now today I wish I was still married to him."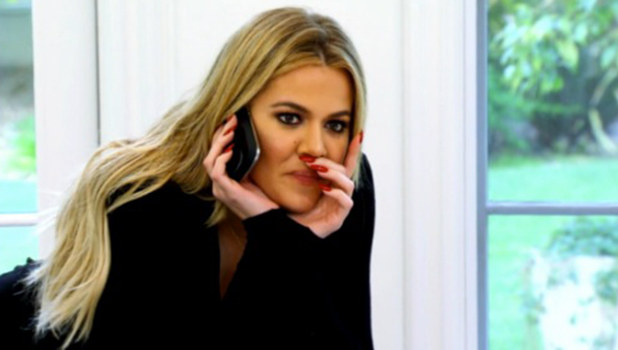 In July 2015, the estranged couple finally sign divorce papers to end their marriage... but the affection is clearly still there. In a September episode of
KUWTK
, Khloe is seen chatting with Lamar on the phone, prompting sister Kim to worry about where their 'flirting' may lead. Khloe responds: "Lamar and I loved each other deeply and I don't believe in acting like that relationship never existed. Things happened but it doesn't stop me caring about him or loving him. If I feel the need to check on Lamar that's my prerogative and I will do that. I'm still, no matter what, his friend and I care to see if he's alive for the day."
Personal Tragedy
Lamar lost two of his close friends this year; Jamie Sangouthai and Bobby Heyward both died in June. Jamie had been best man at Lamar's wedding to Khloe. He passed away after contracting a flesh eating disease through intravenous drug use. Bobby died a week later, with initial reports alleging it could have been a prescription overdose.