TOWIE stars Tommy Mallet and Jake Hall have finally made amends, after their recent war of words.
Jake had called Tommy out for taking his ex-girlfriend Chloe Lewis to a nightclub in Marbella where Michael Hassini was also partying
. He felt the
TOWIE
newcomer was trying to make a move on Chloe, but Tommy insisted it wasn't like that.
He then hit out at Jake for getting angry at him when he was going out of his way to make sure Chloe was involved and not left on her own. The boys came to blows after Jake questioned Tommy's loyalty, but last night, viewers finally saw the BFFs patch up their differences.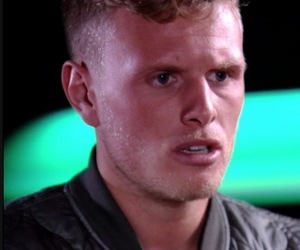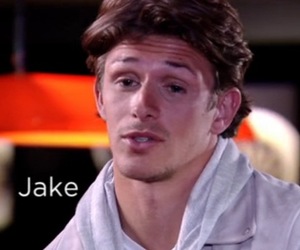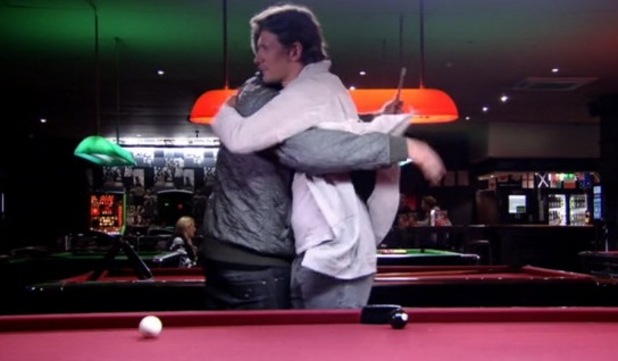 Approaching Tommy, Jake tried to get the reality star to see the situation through his eyes. He told him: "I'll explain it how I see it, in my eyes if it was the other way around. I don't think you'd be happy with it.
I go and get a flight home and all of a sudden, everyone is out having drinks together. Am I a div? I don't trust [Michael]. For me, putting someone that I still have feelings for, obviously, in a position with someone who is a random person and no one knows him..."
Tommy was quick to point out that Mike was actually interested in talking to Nicole and not Chloe, but Jake insisted the newcomer was trouble, after badmouthing him to Chloe.
"I'm telling you straight, that boy, whether he's trying it with her or whether he's not - he is going up to Chloe saying that I've been f***** around and he don't know me," Jake said.
Frustrated at the conversation, Tommy was quick to wrap things up, pointing out to Jake that if he had a problem with Mike, he would be the first one to come along with him to pull up for what he has said.
Apologising for questioning his loyalty, Jake told Tommy: "I shouldn't have spoken to you how I spoke to you, that was bad. Listen I've got your back, and I always will have you back."
Tommy replied: "Yeah, and I've always had yours."
Aw, we're glad their back to being pals again!
For exclusive competitions and amazing prizes visit Reveal's Facebook page NOW!