TOWIE stars Lewis Bloor and Michael Hassini came face-to-face, albiet brief, in last night's episode of the show, with Lewis claiming "it's on" between the pair.
Things have been tense between the two Essex boys since the start of
TOWIE's
new series, with viewers learning that not only are Lewis and Michael after the same girl, Nicole Bass, they have a sour history together too.
Lewis claims Michael owes him an apology after lying about hooking up with an ex-girlfriend of his in the past
, and knowing Michael has crossed the line with him before, he isn't too pleased to hear the newcomer has been trying to woo another of his former flames, Nicole.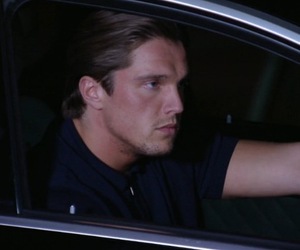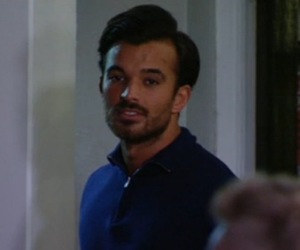 Lewis and Nicole dated last year, but things ended when Lewis was caught cheating on her. Now she has joined the show, he is determined to win her back, and after meeting with her back in Essex, Lewis found out she had kissed Michael overseas.
Not wanting history to repeat itself,
Lewis told Nicole he was concerned about Mike's intentions with her,
telling her she isn't the guy that can make her happy, he is. Explaining he has now changed his ways and is in a much better place to have a relationship, Lewis told her: "I want you back. I think you'd be foolish not to give me the chance to show you I have changed."
Michael, meanwhile, wasn't backing down either. Meeting Nicole for a few drinks himself, he told her Lewis was obviously going to play the "I've changed" card, adding that she can have her "happy ever after" with him instead.
Later on in the episode, fans finally got to see Lewis and Michael come face-to-face and the tension between the pair was *so* intense.
Minutes before, Lewis had told Tommy Mallet the next time he sees Michael "it's on" between them. As if on cue, Mike then walks out of the pub Lewis is parked up outside, with the two then giving each other the death stare. Eek!
Mike casually said, "What's happening?", before walking off and when Tommy joked to Lewis, "I thought you said it was on", he couldn't hide his anger.
"Don't f****** say that because I'll get out the car and run after him now," Lewis hit back.
Can you imagine what's going to happen when they really do come within close proximity of each other?!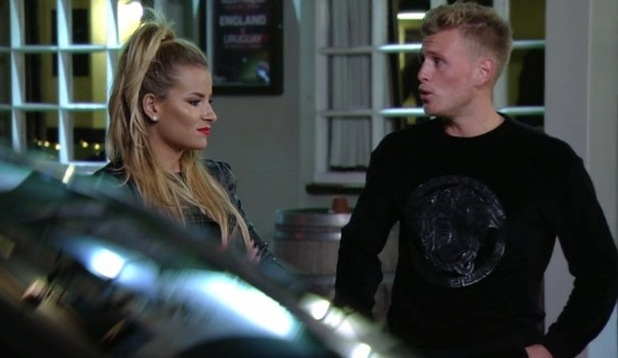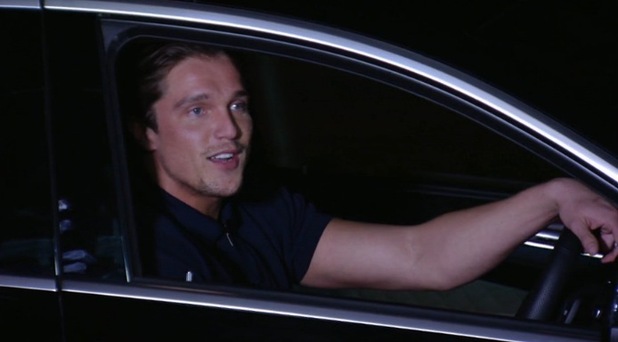 Just before Lewis and Mike's stare off, Lewis had been explaining just why he hates Michael so much.
"It's difficult for me, everyone is saying how lovely this boy is, but I think different. I know him," he told Tommy.
"I want to be out there like you two, with your arm round her, showing her a good time and making memories. That's what I wanted for me and Nicole," he continued. "I'm sitting here and I'm hearing this kid from my past, who's done it to me before, my head's gone.
"I've got a real reason why I don't like this boy, I've said for years next time I see this boy it's on and then I hear you're knocking about with him, I weren't happy about it at all. I don't f****** like him, it was difficult for me."
For exclusive competitions and amazing prizes visit Reveal's Facebook page NOW!