TOWIE star Chloe Lewis has slammed her co-star Ferne McCann for being too opinionated, telling her that's "probably why she doesn't have a boyfriend".
ITV had teased that
Ferne and Chloe were going to come to blows again
, and this time round, Chloe didn't hold back when it came to telling her co-star exactly what she thought of her.
The girls had clashed previously in Marbella, with Chloe telling Ferne she was upset that she told her ex-boyfriend Jake Hall she had been flirting with Michael Hassini. And after seeing Ferne then dig her out to Jake, telling him she now knows what he has had to put up with for all these years, Chloe was sure to pull her up for it.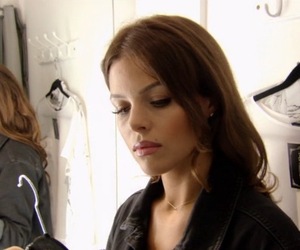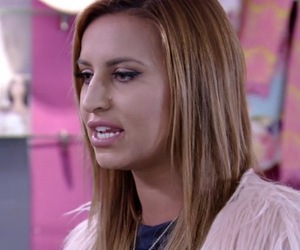 Filming in Lucy Mecklenburgh's store, Lucy's Boutique, Chloe was trying on clothes in the changing room when Ferne arrived and greeted Kate Wright.
Conversation soon turned to Chloe accusing Ferne of flirting with Jake and she told Kate: "People need to stop taking things too seriously. With the Jake situation, he's pissed off she's hanging out with Michael Hassini... she's doing exactly the same as him because I'm having a conversation with him. If she takes it offensively, then obviously all I can do is apologise. Again. It's just petty because so many people say sh*t about me and I just think f*** it.
"I've not actually been that close with Chloe, we were more acquaintances and just drifted apart..."
In true
TOWIE
fashion, Chloe heard every single way and came out all guns blazing to approach Ferne, she told her: "You saying that we've never been friends... you befriended me for such a long time. To be honest, I don't really have anything to say to you, you've embarrassed yourself.
"You sat there and said you didn't fancy Jake... then you sit with him and go behind my back and tell him, 'now I know what you've had to put up with all these years'. I've not got friends that backstab me. I would never go to one of my friend's ex-boyfriends and say that."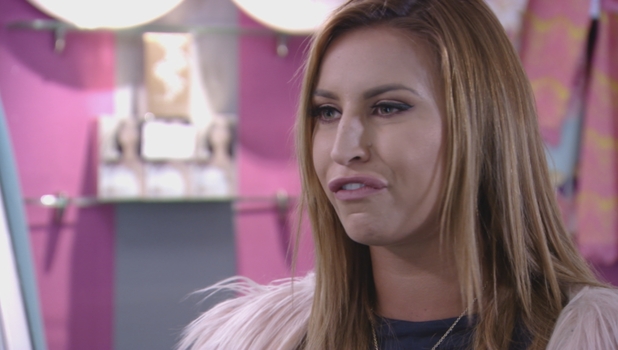 Ferne then told Chloe that she doesn't understand her relationship with Jake, the pair have decided not to be together, but it's clear feelings are still there.
"Your's and Jake's relationship is very peculiar... you've got a lot of issues... your relationship is f****. Make your mind up, you're either single or you're not."
Chloe then said she didn't have to explain herself to Ferne, slamming her for getting too involved in other people's business.
"That's probably why you don't have a boyfriend," she hit back. "That's your attitude towards people... you've got too much of an opinion on everyone."
Surprised that Chloe would say that, Ferne told her she didn't want a boyfriend and had chosen to be single, before claiming Chloe has now shown her true colours and can "be a cow".
"I think you've embarrased yourself," she told her. "Time and time again you've let him get away with whatever he wants to do."
At that Chloe then confessed that she still loves Jake. She replied: "You know why, because I love him Ferne. I love him."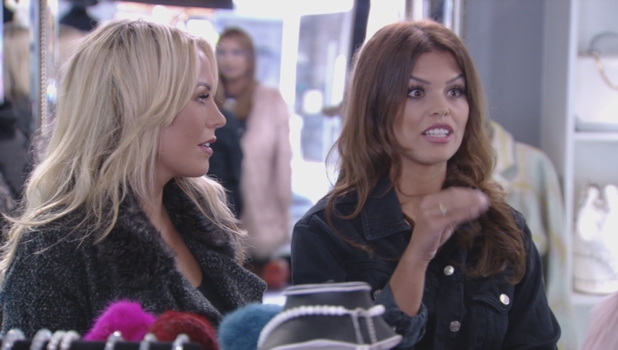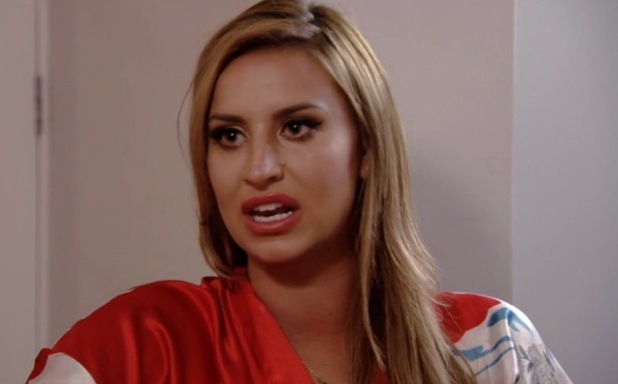 Ferne had hinted her and Chloe's fallout has continued back home in Essex. When
Reveal
caught up with her last week, the reality star told us Chloe had hit out at her for not having a boyfriend.
Upset by her comments,
Ferne told us her relationship status shouldn't define her.
"She said there's a reason that I don't have a boyfriend and I would never get a boyfriend," Ferne explained. "Just because you're a single girl, your status shouldn't define you.
"I'm not incapable of getting a boyfriend, it's just a ridiculous comment, and actually, if anything, I wouldn't settle. I've been single for seven months! Give me a chance, I've been enjoying it."
Chloe's comments hit home and later on in yesterday's episode, Ferne was seen getting tearful when chatting with Danielle Armstrong, Jessica Wright and Bobby Norris.
"No one can come to me when I actually have a really happy f***** life and say that I'm never going to get a boyfriend, it's f***** rude. She said I don't want love advice from you, well don't turn round and give me love advice... stop contradicting yourself."
For exclusive competitions and amazing prizes visit Reveal's Facebook page NOW!