TV presenter and former Atomic Kitten singer Jenny Frost reveals her most embarrassing date, her guilty pleasure, and why she's standing up to cancer...
What challenge have you overcome in your life?
"Living in Ibiza and raising a young family without the support of my lovely mum who I lost to lung cancer."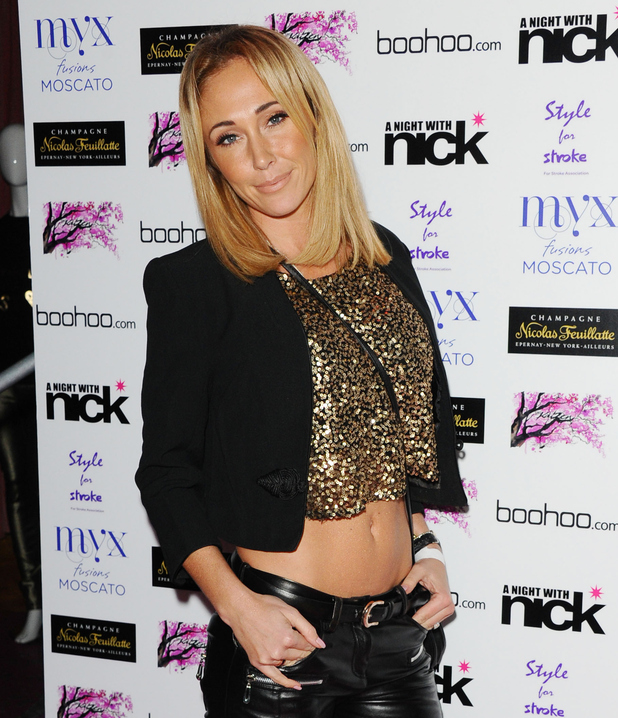 If you were a food or a dish, what would you be and why?
"I would be a crispy bacon sandwich, with avocado, mayonnaise and tabasco because it's healthy and hot like me."
What's your guilty food pleasure?
"Butter and mayonnaise, I'm a northerner what can I say!"
What's your favourite recipe?
"Nigella Lawson's Vietnamese chicken with white cabbage and chilli."
Why are you Standing Up To Cancer?
"I'm Standing Up To Cancer because I lost my lovely mum to cancer and the more we can do to fight it, the more people can be spared what my family went through."
What's been your worst haircut?
"Pick a picture from 2000! I had some shocking styles in the early days."
What's your most embarrassing date experience?
"When I was first dating my husband we used to Skype a lot. One time I had made an effort to look super sexy, so there I was in my undies in a big office chair and I leaned back too far and went completely backwards onto the floor. When I reappeared all Vinnie could say was 'please tell me you didn't hurt yourself so I can laugh'. It was a proper recreation of Graham Norton's red chair."
Jenny Frost is supporting Stand Up To Cancer, a joint national fundraising campaign from Cancer Research UK and Channel 4 to accelerate new cancer treatments to patients and save more lives. To get involved this October and help beat cancer sooner, visit standuptocancer.org.uk.