Ellen DeGeneres has poked fun at rumours Kim Kardashian West was the "guest from hell" when she appeared on Ellen's daytime show last week.
The chatshow host flat out denied claims that Kim was a "diva" who almost gave Ellen a nervous breakdown with her outlandish behaviour.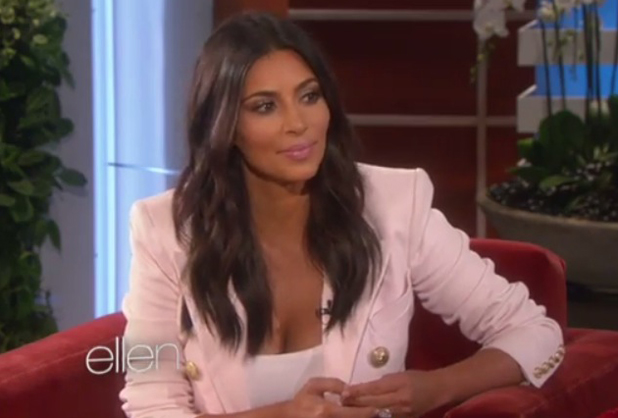 Ellen addressed the speculation on her show, saying: "I found out there were rumours floating around that she was very difficult while she was here - and that is flat-out not true. I do not understand why people keep making up stories. It's one thing to it to me, but to do it to
Kim Kardashian
who barely has a platform to defend herself... It's not right."
The entertainer then joked that her guest from hell is actually Betty White.
Ellen continued: "Kim could not be nicer. She was lovely. I was backstage playing with North in the dressing room, playing My Little Pony, that was mine, I brought it from my dressing room. North was sweet. Kim was very pleasant on stage and pleasant in the dressing room."
She also joked: "Kim was not over the top... she doesn't wear tops hardly ever."
All you need to know about Kim Kardashian: