TOWIE newbie Michael Hassini doesn't seem too bothered by co-star Lewis Bloor.
There seems to be major potential for a clash given that
Michael's asked out Lewis' ex-girlfriend Nicole Bass
but Lewis actually wants Nicole back...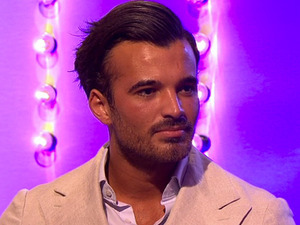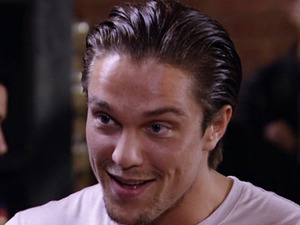 In a new video posted to the
TOWIE
official website, Mike simply says: "[Nicole] is very pretty, a nice girl, very family orientated so so far a lot of the tick boxes have been ticked. We shall see the agg I get off Lewis..."
Ferne McCann then said: "You're not threatened by Lewis Bloor are you?"
Mike's response? "Of Lewis? Nah!"
Lewis, meanwhile, has
accused Michael of being a "liar"
and says that he wants an apology about something that happened in the past.
"I heard my ex-girlfriend, who I was with and I'd known since 12 years old – not Nicole – and this Michael was knocking about together. I rung him up and he said, 'Lew, I promise nothing happened.' Then six months ago I find out she went round his house and banged the geezer.
"This Michael did a wrong one to me two and a half years ago and he owes me an apology. He lied about something when there was no reason for him to lie.
"I said open book, I'm getting back with my ex-girlfriend and I want to know has anything happened between you two? He said, 'No, I promise you' so he lied and I'll call him out about it and ask if he he thinks what he did was right. If he says yeah, I'll say you're a slippery bastard. If he says no, I'll say apologise and we'll leave it there then."
TOWIE
airs Wednesdays and Sundays at 10pm on ITVBe.
Reminisce on the most shocking TOWIE moments: