Georgia Kousoulou and Tommy Mallet have said they're not getting involved in anyone else's relationship after the drama on last night's TOWIE episode.
The pair thought they were doing a nice thing by including Chloe Lewis in their plans in Marbs, but Chloe's ex-boyfriend
Jake Hall kicked up a fuss when he learned Chloe had been out at the same bar
as newcomer Michael Hassini.
It all led to a row between Tommy and Jake, with
Jake accusing Tommy of not having his back, while Tommy pointed out his loyalty was to Jake
and loyalty meant making sure Chloe was looked after. He also said he'd told Michael to stay away from her.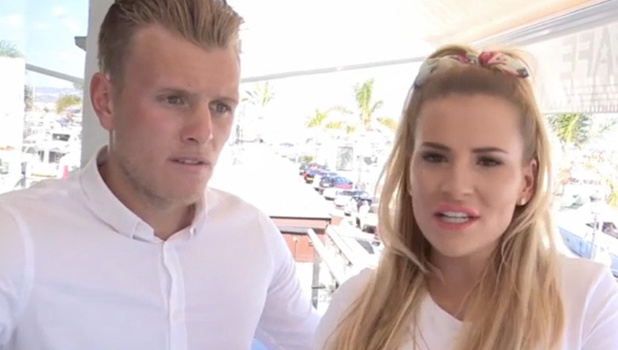 In a video posted to the official
TOWIE
website, Georgia said: "We have decided the peacekeeper couple of Essex aka me and Tommy aren't bothering anymore in people's relationships and they can get on with it now. We don't need to get involved.
"If Michael actually met Jake I don't think anything would be said. What would Jake say to Michael? Michael ain't done anything. And Michael wouldn't be rude to Jake as Jake has done nothing to him."
Tommy added: "And Jake would realise Mike is only a young geezer. He's only 20 and he's young for his age."
Georgia agreed, saying: "He's only young and you need to give people a chance before slagging them off and saying they have been flirting with your ex-girlfriend when all he's done is say hello.
"Chloe has not caused any of this agg. The only person who caused agg is what's going on in Jake's head, not Chloe, not Michael. Jake. Jake is the cause of the agg. We will continue being Chloe's friend because we are nice people and Chloe is one of my best friends."
TOWIE
airs Wednesdays and Sundays at 10pm on ITVBe.
Reminisce on the most shocking TOWIE moments: