Justin Bieber naked is all over the internet today.
The 'What Do You Mean?' singer was snapped by paparazzi on holiday in Bora Bora over the summer, casually strolling around his villa absolutely stark naked. Nothing. Zip.
Which of course means, everyone is talking about Bieber's penis and a debate is raging about privacy and whether the photos should have been published. Some have asked how it's different to the celebrity iCloud naked picture hack.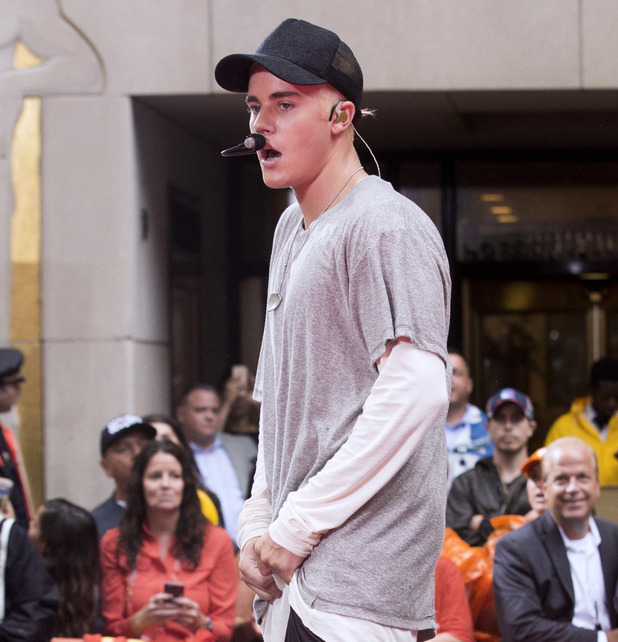 According to
New York Daily News,
the 21-year-old Canadian popstar stripped off for a naked swim with rumoured girlfriend Jayde Pierce, although she covered up in a fluffy white robe.
It's interesting to note this Bora Bora holiday was the same one from which he
shared a picture of his naked bum to Instagram
before
deleting it and apologising to young fans
.
So far, he hasn't commented on these new nude pictures, but Twitter is ablaze with people giving their two cents ranging from those who are oh-so-happy to have seen the snaps to those disgusted they were taken and published.
Here's a few examples:
OH. MY. GOD. I have just seen Justin Bieber completely naked and it was incredible. Thank you Jesus. Praise the Lord. Hallelujah

— Megan Phillips (@meg_phillips94) October 7, 2015
Thank you justin drew bieber for going out naked. Its really appreciated.

— •you just never knew (@Smolderszayn) October 7, 2015
ok no offence but those naked pics of justin bieber are a disgusting invasion of privacy

— me, but as a ghost (@LegendOfSpook) October 7, 2015
Just because Justin is Justin Bieber, doesn't it give you the right to take pictures of him naked at HIS place. It's called privacy.

— ⠀⠀ (@drewsspotlight) October 8, 2015
If it were a woman who had naked photos taken of her, people would go insane. Doesn't Justin Bieber deserve the same right to privacy?

— Skye Littlejohn (@SkyeLittlejohn) October 8, 2015
Justin bieber naked pics are greatly appreciated -- although mourning lack of privacy

— Adrian Gomez (@_adrianjgomez) October 7, 2015
Same when iCloud was hacked and naked pics leaked of JLaw. Celebs deserve privacy and that includes Bieber.

— lore-ren incarnate (@laureningram) October 7, 2015
umm can we talk about how totes illegal creepy and generally not morally ok those photos of bieber are

— robbie (@heartofpixels) October 8, 2015
surely taking naked photos of justin bieber without his permission then blasting them on the internet is very illegal

— ellie (@elliedvs) October 7, 2015
Bieber NSFW full frontal…how quick people will get giddy, but a beautiful female "celebrity" gets caught, it's slutty #doublestandard

— Dan Puccio (@dpuccio016) October 8, 2015