Nadiya Hussain has won Great British Bake Off 2015.
The mother-of-three triumphed in Wednesday night's tense series finale after judges Mary Berry and Paul Hollywood crowned her winner over fellow finalists Tamal Ray and Ian Cumming.
A stunned Nadiya said: "I will never put boundaries on myself ever again or say I can't do it. I'm never going to say I don't think I can; I can and I will."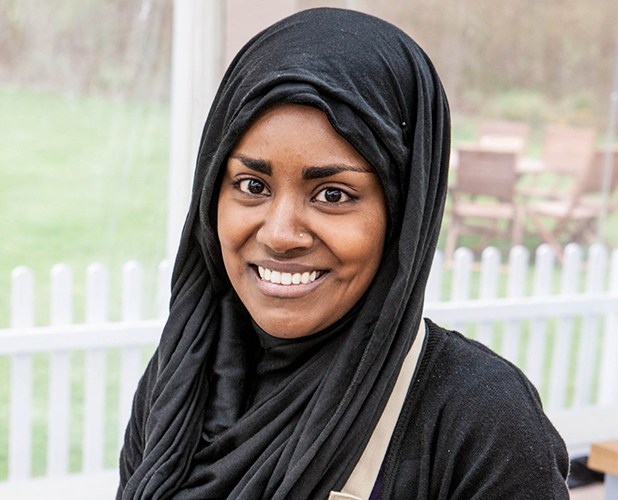 "She's brought something special to Bake Off. Her ideas, flair, emotion, passion are in her bakes. She nailed that final and it was the best tasting final we ever had," said Paul.
Mary added: "I'm really proud of Nadiya. So not confident to start with but over the weeks she has grown and grown and learned herself that she can do it. When she came into the final today she was nervous but had a look, 'I'm going to do it.' Sheer perfection."
Nadiya won star baker in the finale and wowed with her incredible showstopper, her 'Big Fat British Wedding Cake', which she decorated with jewels from her wedding day. She chose to make the cake for her classic British cake showstopper brief because she married in Bangladesh and didn't have a cake on her big day.
Paul called it beautiful and elegant, adding: "Nadiya, that's stunning. The actual fondant on the outside is beautiful and marshmallowy, and that with the whole cake itself is delicious."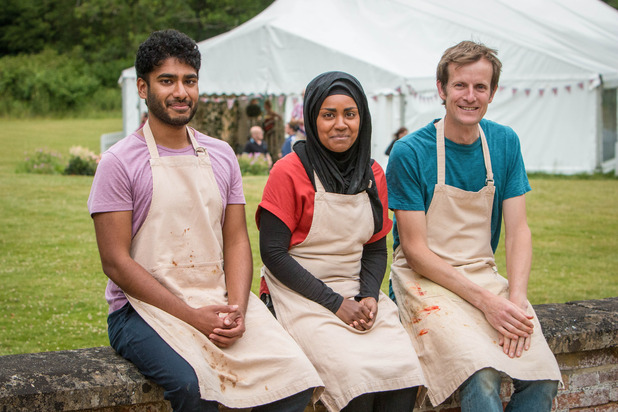 While she seemed surprised by her success, the same isn't true for many viewers, who had been championing her to take the win thanks to her fabulous persona and steady progress through the show.
Nadiya's passion for desserts came when she asked her father why he only served ice cream as a dessert at his restaurant. The reason was desserts not being a large part of mealtimes in Bangalesh. Her love of baking was fuelled by a home economics teacher at school.
The 30-year-old had revealed earlier this week her young son had been watching the show from hospital. She has not disclosed what is wrong with him but did tell fans: "Children are so special. Even when they are sick they seem to find a way of smiling. Innocence and spirit are a beautiful combination.
"Even though he's sick in hospital my little boy still wants to watch."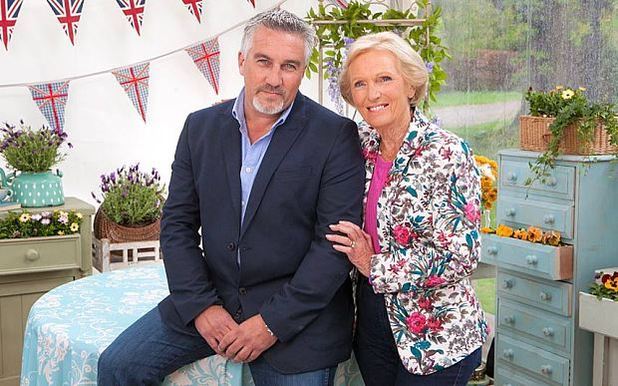 Tonight's finale started with the signature challenge of making iced buns, before the bakers tackled tricky mille-feuille pastry because, as Paul and Mary explained, all three had difficulties with pastry through the show.The showstopper challenge was a single-flavoured, multi-layered, classic British cake.
Ian chose to make a 'Colossal Curvy Carrot Cake' and ran into difficulty by miscalculating ingredients and then forgetting to add ingredients, meaning a delay in getting the bake into the oven. Tamal chose a 'Sticky Toffee Pudding Cake Filled With Fruit' but hit a rocky patch when it came to softening the sticky toffee filling to get it into his cake.
Mary and Paul praised both showstoppers. Paul called Ian's carrot cake one of the best carrot cakes he'd ever had, while Mary told Tamal: "This is a beautiful cake with a wonderful filling and delicious icing. I think you've done exceedingly well. It's totally different."
As always, the finalists presented their showstopper masterpiece at a garden tea party attended by their family, friends and the rest of this series' finalists.
And we got an update on all the bakers!
Stu:
Has a baking blog
Marie:
Baking for her kids and grandchildren
Dorrett:
Has first cake commission and working with two restaurants on menus
Sandy:
Still teaching baking classes and talking to council about baking lessons
Ugne:
Taking advanced baking technique class and still bodybuilding
Alvin:
Baking for charity auctions and taking a patisserie course
Matt:
He's become a dad!
Paul:
Is now called 'Baking Governor' at work and is always asked about the lion!
Flora:
Started history of art and maths degree
Ian:
Made 80th birthday cake for Dalai Lama!
Tamal:
Passed latest medical exams and made friend's wedding cake
Nadiya:/strong> Moving house and baking every day.

We're gutted it's over for another year!