TOWIE's Lydia Bright had a pretty amazing day at work today… just snuggling up in a giant bed as she was driven past London's landmarks.
Sounds like bliss, right?!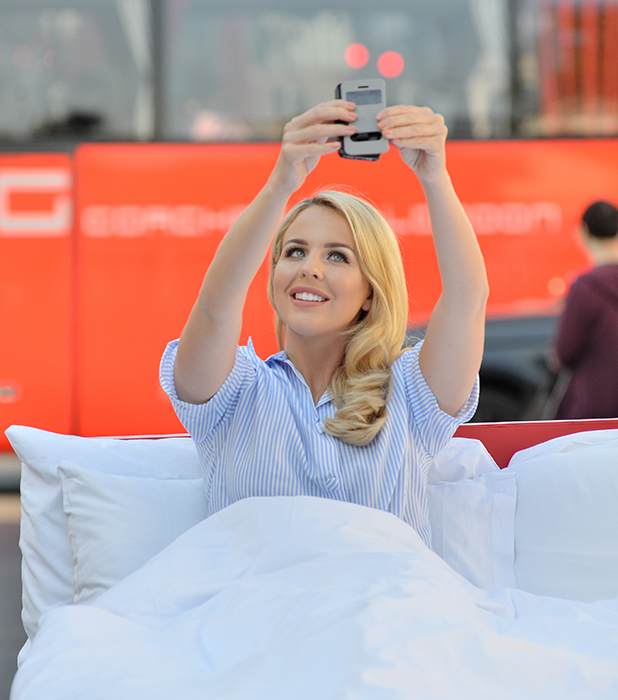 If only we could stay in our bed the whole way to work instead of battling the crowded train platforms and congested roads. One day…
Lydia was helping promote the world's first-ever hotel 'Bedvrooom' by Jurys Inn, which is basically a bed on wheels. Which sounds v. cool.
"I've travelled around London in many modes of transport, but the Snooze Cruise is definitely a first," she said. "It was great fun to see people's reactions when I popped up in my jammies offering them a free lift on the new comfy hotel bed."
The fully functioning Snooze Cruise was driven through London earlier today while Lydia reclined under the covers and snapped a few selfies. Obvs.
"When it comes to sleep, I'm not surprised so many of us struggle to get a good night's sleep," she said. "I have a really bad habit of replying to everyone on my social media and emails before bed, as I can't nod off knowing I need to get back to people – especially if it's work related. I'm also a really light sleeper, so when Arg stays it can be challenging as he snores loudly."
It was to mark the launch of Jurys Inn's new luxury DREAM beds, which hit hotels in the UK from October. The company also conducted research about British sleeping habits which found 70% of us are too stressed to sleep with worries about debts, work and health keeping us awake.
For exclusive competitions and amazing prizes visit Reveal's Facebook page NOW!