Abbey Clancy looks gorgeous in her first magazine photoshoot since giving birth to daughter Liberty but admits: "It's strange that my body makes news."
The
Strictly Come Dancing
winner posed for the cover of Women's Health just twelve weeks after she welcomed her second child with footballer husband Peter Crouch.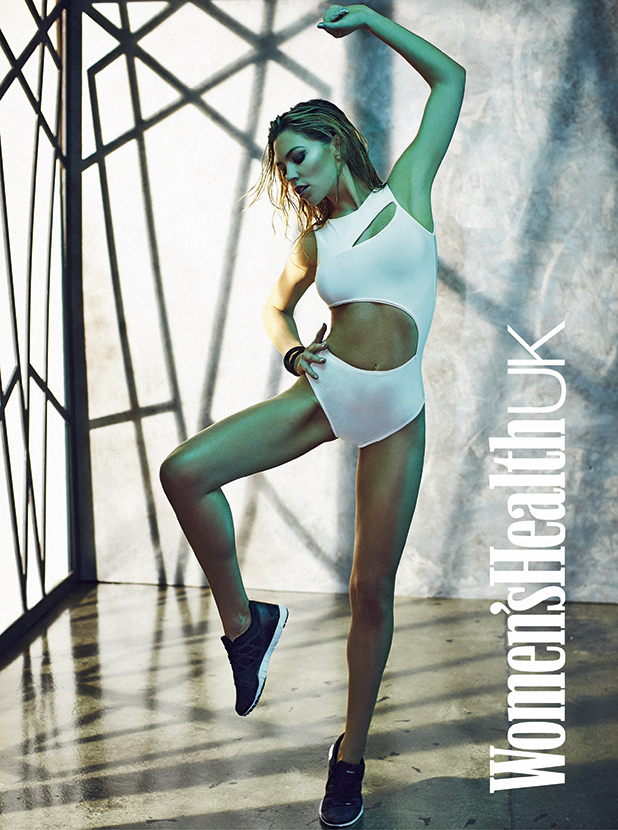 Abbey's beautiful pictures show off her dancer's physique and toned bod as she poses in a white leotard and trainers, before stripping off to a sexy monochrome underwear set.
There's no denying Abbey looks incredible and she tells the magazine it's all down to healthy eating and lots of movement rather than a fad diet.
"I don't like those stories when it's put in a negative light," she says. "Like I'm starving myself. I live with a professional athlete. We eat healthy meals, home-cooked fresh food. My mum had four children and each time she had a baby, she was back to normal within weeks. So genetics play a part. I don't diet, but with a four-year-old [eldest daughter Sophia], a new baby and no nannies, neither do I sit still."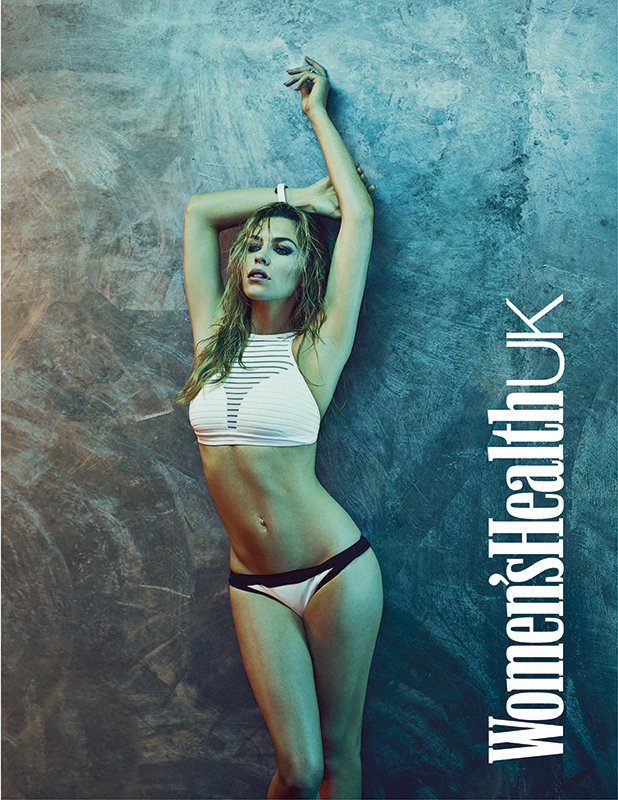 Abbey tells Women's Health that she weighs 9st post-birth and she has noticed changes in her body. "Your shape just changes. My boobs went. My belly button's a bit saggier. But I've got two beautiful babies, so I'm not that concerned."
It's inevitable with two girls that Abbey is asked whether she'd like a little boy in the future...
"We'd like four. Including a boy. I felt so sorry for Pete when we were on holiday because there was a Chelsea Football Academy and Barbie World," she explains. "And all the dads were playing football with the little boys and Pete was getting glitter put on his eyes in Barbie World. I was like, 'We need a boy.'"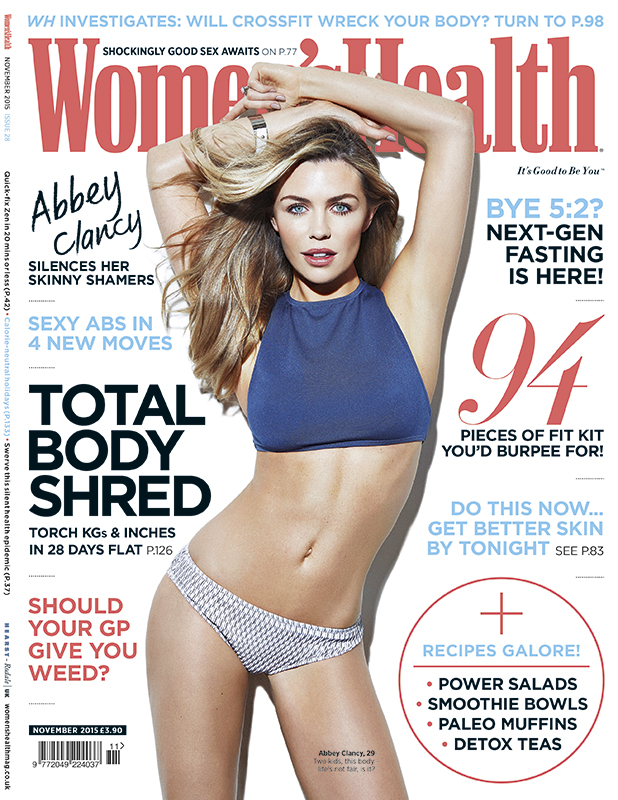 If they do have another child, it sounds like Abbey has an amazing partner in Peter. She says: "It's hard, it's tiring – We don't have any help. We do alternate night feeds. Pete's amazing. I think it's such a short period of time you've got with babies and it goes so quick."
And with
Strictly Come Dancing
starting up again, she was asked for her thoughts on the whole 'curse of
Strictly
' that can arise...
"It's intense. I think it's quite a fairytale. Especially for the woman. I don't know…For the man too! Because the men are used to their normal life, then they've got these sexy dancers flopping round them… " There's a pause. "But I don't think that happens unless you're unhappy in your relationship. Because it didn't cross my mind."
Read the full ABBEY CLANCY interview in the NOVEMBER ISSUE OF WOMEN'S HEALTH - on sale 08 OCTOBER 2015 and online at womenshealthmag.co.uk/abbeyclancy. Also available as a digital edition