Ex On The Beach star Rogan O'Connor has exclusively admitted to Reveal that he regrets upsetting ex-girlfriend Ali Drew.
Fans of the MTV dating show haven't yet seen Rogan and Ali's romance blossom onscreen, but the Dreamboy tells us he definitely fell for his co-star in Mexico, with the pair striking up a "deep relationship" from the get go.
Despite becoming exclusive when they returned back home, Rogan reveals he and Ali ended things after just over a month. Since the break up, he has openly been speaking about their time together, but upset his former flame after branding her "jealous" in a recent interview. Now, Rogan admits he "regrets" saying what he said and hurting her.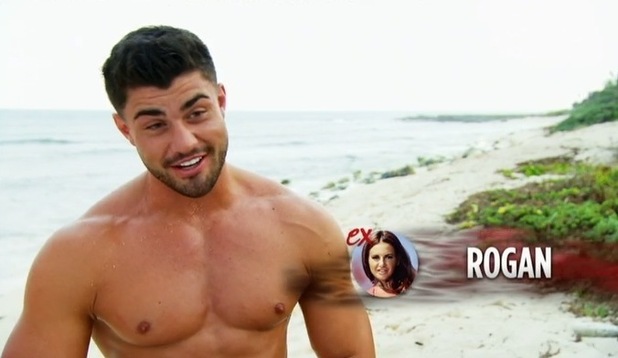 In a chat with
The Daily Star
, Rogan had said he thought Ali was "clingy" during their relationship. He also said he needs to be with someone who is very trusting and not jealous due to the nature of his job (which includes plenty of nights out, meeting girls for PAs), claiming Ali was neither of those things.
On reading his comments, Ali hit out at her ex on Twitter, in a now deleted tweet, accusing him of "spreading lies".
Reveal
caught up with Rogan shortly after and he said: "She can say what she likes, but [Ali's] messaged me and said she has been crying all morning. I haven't actually read her tweets, but I'm sure she is just upset and she'll get over it."
However, the 26-year-old did then add: "I think I've upset her because I've stressed the importance of me being single... I said she was jealous, and to be fair, she had the right to be because I was going out every night. She wasn't overly jealous, but I made it sound like that and I regret that. She's a lovely girl and I do really like her."
For those that are watching
Ex On The Beach
, we have only seen
Rogan getting close to Megan McKenna
. On his arrival, he enjoyed a steamy date with Megan,
causing a bit of a stir between her and her beau Jordan Davies.
While it initially seemed like Rogan had the hots for Megan, he tells us it was actually Ali (Jordan's ex) that caught his eye.
"I had a bit of a wonky eye the first night because I had a lot of tequila," he joked. "When I woke up the next day, in the clear light of day, then I got to see all the girls around the breakfast table and I saw Ali and was just like, 'wow'. It was lust at first sight, definitely."
"I found out all the lads fancied her, but she hadn't really got with anyone, apart from a little smooch with Kirk," he continued. "I thought she's obviously not a sl*g, doesn't put it about, she's a lovely girl. I got on with her really well.
"[Ali] did say at first she didn't think she would like me, but I managed to woo her. We were only in there for a short space of time, but we got really close and had quite a good connection from the beginning."
So much so, that by the end of their time in the villa, the pair had officially become boyfriend and girlfriend.
Rogan added: "We were exclusively together. We were boyfriend and girlfriend before we left the villa, like three days in. It was intense, we even went on holiday together to Majorca when we left.
"We went from 0 to 100 real quick. It was pretty intense and then it hit me I'm not allowed a girlfriend."
Despite being all coupled up with Ali, Rogan told us he soon realised being in a committed relationship wasn't for him.
"I don't let myself have [a girlfriend] because it limits my career," he explained. "Say they called me up and said do I want to do Ex On The Beach again, I would 100 percent do it. For work, it's just so much easier to be single."
Ahead of his second stint on
Ex On The Beach
, Rogan had said he wanted to find someone to tame him. And even though he admits Ali did manage to do just that for a bit, logistically it didn't work out.
"Ali lives three hours away," he told us. "She works constantly - she's an absolute grafter, so am I, so we were seeing each other like once every three weeks. It took its toll. She doesn't really get in touch with me, unless I get in touch with her and it was the same with me, really. It just kind of fizzled out. It's a shame, I did like her."
While things didn't work out this time round, Rogan did admit he does want a girlfriend, but he doesn't make it easy for himself to have one.
If he *could* pick a leading lady, though, he'd choose Ali every time. "It would definitely be Ali," he gushed. "She's great."
Although, he's not holding out for a reunion just yet...
"I think we're better as friends, but I did enjoy it when we were together," he said. "Never say never, I suppose!"
Rogan is now using dating app Temptr. Sign up with Facebook now to check out his verified profile.
For exclusive competitions and amazing prizes visit Reveal's Facebook page NOW!