Rihanna has admitted her fears about people's ulterior motives and being used for fame have made her shy away from sex and dating in recent years.
The 27-year-old singer told
Vanity Fair
that although she's constantly linked with men around the world, she hasn't had a serious boyfriend since Chris Brown. And she's not looking.
She told the magazine that she wasn't interested in casual sex, saying simply: "That would be empty for me; that to me is a hollow move. I would wake up the next day feeling like s**t."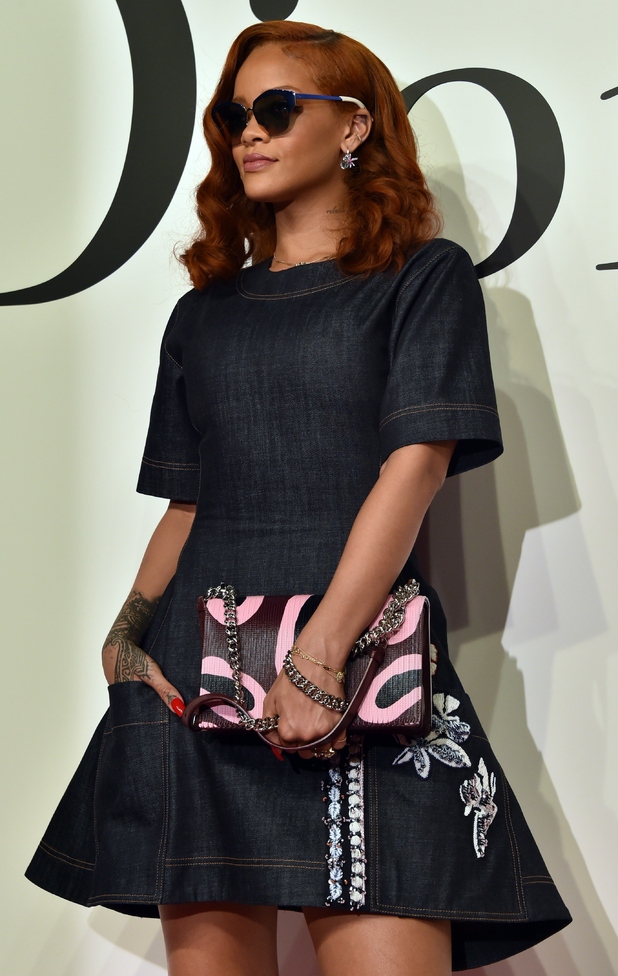 The 'Umbrella' star hasn't had a serious boyfriend since Chris Brown, whom she briefly rekindled her romance with in 2012 before they split for good. That was three years after he assaulted her before the Grammys.
Although she's often rumoured to be dating various celebrities, she said that's just not true. She told the mag she gets freaked out when she's linked with men she's only just met, especially as she worries about motive.
"I'm the worst. I see a rumour and I'm not calling [them] back," she said. "I've had to be so conscious about people—what they say and why people want to be with me, why people want to sleep with me…. It makes me very guarded and protective. I learned the hard way.
"That's why I haven't been having sex or even really seeing anybody because I don't want to wake up the next day feeling guilty. I mean I get horny, I'm human, I'm a woman, I want to have sex.
"But what am I going to do—just find the first random cute dude that I think is going to be a great ride for the night and then tomorrow I wake up feeling empty and hollow? He has a great story and I'm like … what am I doing? I can't do it to myself. I cannot. It has a little bit to do with fame and a lot to do with the woman that I am. And that saves me."