Union J star Jaymi Hensley has praised fellow X Factor boyband Stereo Kicks for being honest, after deciding to split back in July.
Fans were left shocked when
Stereo Kicks announced they were breaking up, just a year after finding fame on The X Factor.
At the time, the boys (Charlie Jones, Jake Sims, Reece Bibby, Chris Leonard, Casey Johnson, Barclay Beales, Tom Mann and James Graham) explained they were struggling to continue as an unsigned band and due to logistical difficulties, it would be better for them to embark on individual careers.
Chatting to
Reveal
about Stereo Kicks calling it quits, Jaymi told us it was great to see the eight-piece being so open about it.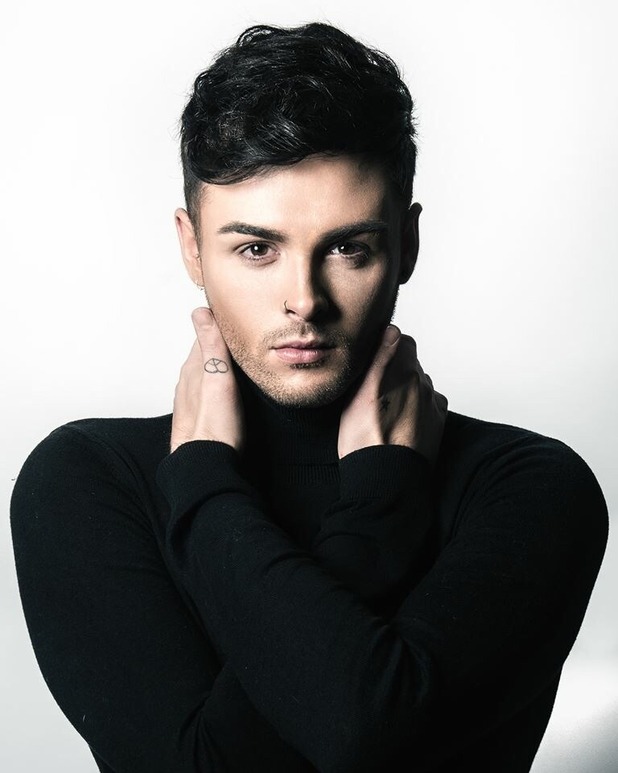 "Sadly it didn't work out for the boys, but good on them for being honest," he said.
Announcing the split on their official Facebook page, Stereo Kicks said: "We have learnt first-hand just how tough the industry is as an unsigned act. Unfortunately, due to these circumstances, we are no longer able to carry on as a band.
"Please understand that there is nothing more that you could have done and that this is a situation completely beyond both your control and ours. We have considered endless ways of how we might try to make this work, but it is logistically impossible for us to continue as Stereo Kicks."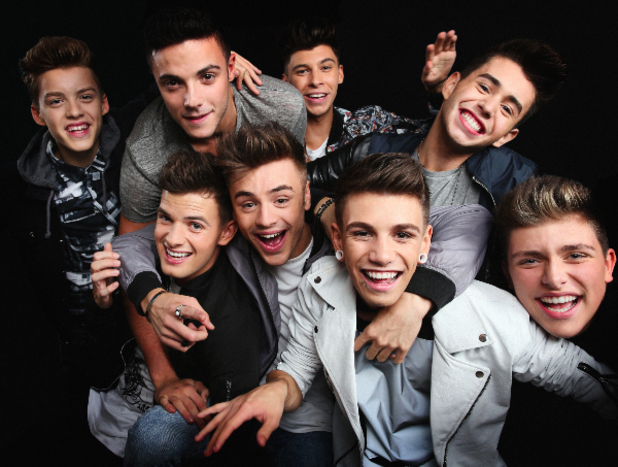 Only a few years ago, Jaymi, along with Josh Cuthbert, JJ Hamblett and George Shelley (his Union J bandmates), found themselves in a similar position. They too were hoping to bag themselves a record deal after finishing fourth on
The X Factor
and luckily for them, Sony were quick to sign them.
But, that doesn't mean the boys don't know what it's like to try and crack the music industry. It's one thing being signed, but it's then another trying to maintain your success.
Drawing on his own experience, Jaymi offered some advice to Stereo Kicks now they are embarking on their own solo careers.
He said: "Work hard and be nice. Being rude or bitter really gets you nowhere and I think the boys are [already] doing a great job of keeping professional and polite."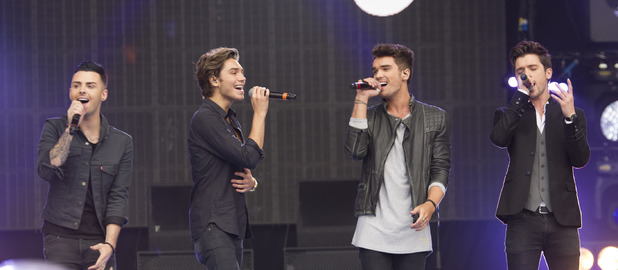 For Jaymi, it's now been three years since he, Josh and JJ auditioned in front of Gary Barlow, Louis Walsh, Nicole Scherzinger and Tulisa Contostavlos. On reaching boot camp, the boys were joined with George to form Union J and given a spot at Judges' Houses.
There, the boys impressed Louis with their rendition of 'Call Me Maybe' and sailed through to the live shows. That moment, Jaymi tells us, is still his fondest memory from his time on the show.
"Nothing has topped up that," he gushed.
After reaching the semi finals, the boys then went on to release two albums and are now busy working on their third.
Union J are heading out on the road too, putting on an interactive fan event, 'An Audience With Union J'
later this month.
Jaymi and co had promised an "experience like no other" and telling us what that entials, the 25-year-old explained: "It's an up close and personal experience with the fans. We can't wait and have been rehearsing loads to make it a great show."
"Performing live is the best part for me," he continued. "I love touring... we have a lot of fun and I feel very lucky to play the venues we have played and to travel the world doing what we love."
Union J will be doing an interactive fan event, 'An Audience with Union J', , with live performances and Q&As in Plymouth on the 19 October. For more information please visit www.unionjofficial.com
For exclusive competitions and amazing prizes visit Reveal's Facebook page NOW!