TOWIE star Chloe Lewis has hit back at her co-stars for calling her quiet, insisting they shouldn't underestimate her.
TOWIE
returned to our screens on Sunday night (4 October) with its Marbella special and viewers watched as
Chloe clashed with Ferne McCann.
While Ferne called Chloe out for flirting with newcomer Michael Hassini, she then accused Ferne of fancying her ex-beau Jake Hall. Following the row, Bobby Norris joked it's the first time he has heard Chloe speak in six months and Vas J Morgan quipped he had forgot Chloe existed.
Now, the Essex beauty has had her say...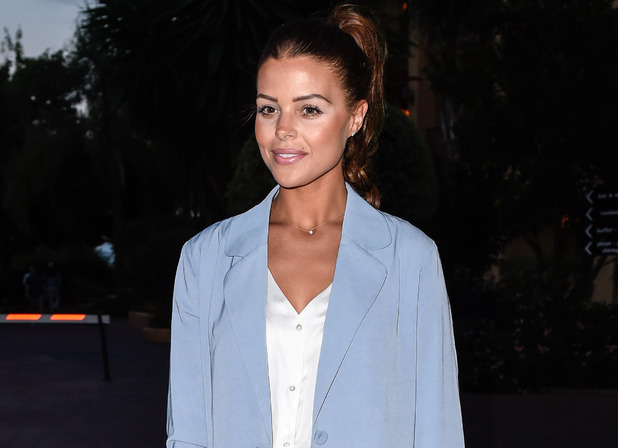 Sharing a telling quote to Instagram, Chloe suggested her co-stars shouldn't underestimate her because she isn't confrontational.
Her post read: "Don't underestimate me because I am quiet. I know more than I say, think more than I speak and observe more than you know."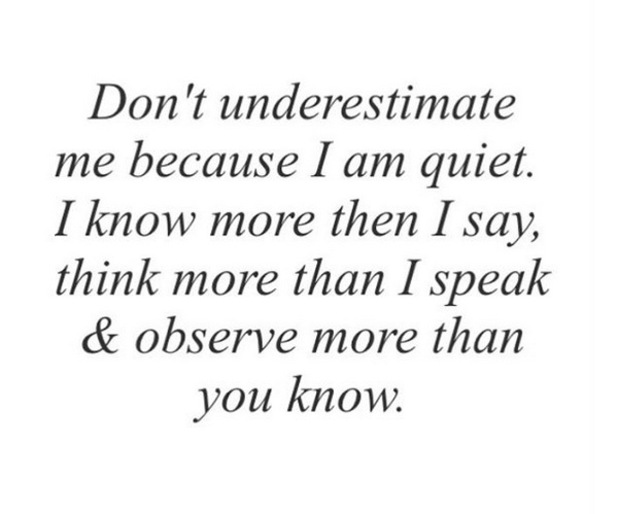 Chloe's latest Instagram comes after
she branded Ferne as "two-faced"
. The girls had clashed after Chloe revealed she was upset with Ferne for telling her ex Jake she was flirting with
TOWIE's
new boy Michael.
While she insists she wasn't "flirting her ar*e off" as Ferne had suggested, she then accused Ferne of fancying Jake after having seen her like some of his pictures on Instagram. Surprised that Chloe would think she liked Jake, Ferne then claimed she was deliberately going after
Michael (who Ferne has kissed in the past)
to get back at her.
Chloe denied this was the case, stating Kate Wright and Tommy Mallet were present when she was with Michael.
Chloe later told Kate: "I think Ferne is so two-faced. Honestly. She befriended me for such a long time but it's like now I'm not with Jake she doesn't want to know me."
And after seeing Ferne and Jake talking in the show, Chloe addressed her co-star on Twitter. She said: "My ex boyfriend may have 'Game' to you & whoever may be interested but I don't have disloyal people in my life so [you're] more than welcome."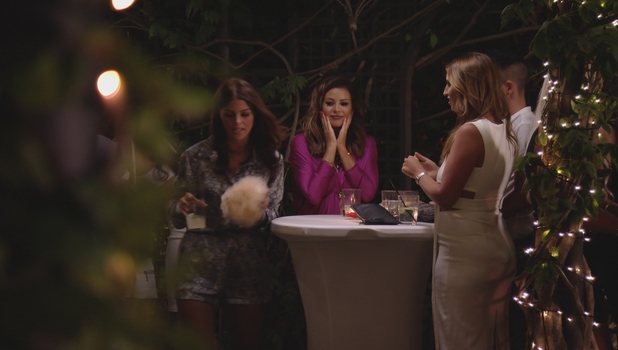 Ferne, meanwhile, has said she appreciates Chloe being honest with her.
Recalling their argument, she said: "What I appreciated with Chloe was that she was straight with me. I didn't expect that from her. Normally she is reserved and calm. I deal with people much better when they are open and honest. It got everything out in the open.
"It's clearly something that has been bothering her about myself hence why she brought it up at the club the other night. In the past when I've had rows with people it's been personal. This wasn't personal. She has nothing to apologise for. She got something off her chest. Fine. I don't feel like I have anything to apologise for either although maybe I got a little rowdy."
For exclusive competitions and amazing prizes visit Reveal's Facebook page NOW!