The Apprentice is back!
All together now: WOOHOO!!
There are 18 fresh candidates this year hoping to win Lord Alan Sugar's investment of £250,000 and launch their own product in the UK.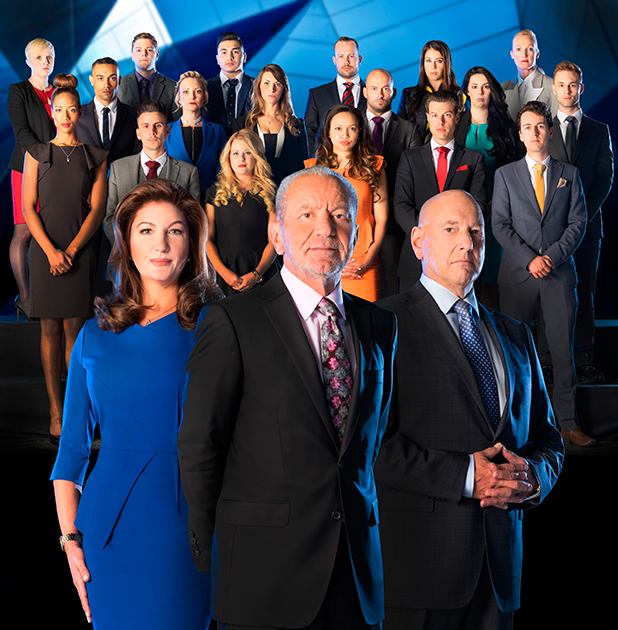 From a hair extension specialist to a social media entrepreneur and a builder, they all come from different backgrounds and careers but they all have one thing in common: impress
Lord Sugar
and his advisors!
This year, we say goodbye to Nick Hewer and hello to Claude Littner, who joins the returning Karren Brady in watching the candidates as they carry out tasks and reporting back to Lord Sugar in the boardroom.
Speaking ahead of the series starting next week, Lord Sugar said: "It sometimes gets a bit underestimated because this is an incredible opportunity. A new company will be formed and £250,000 will be injected in there, no strings attached.
"The bottom line is, this process works. I've invested one million pounds in all four winners and all four of those people are doing fantastically well and I'm expecting the winner of this particular process to carry on that trend. 250,000 thousand pounds, it's an acorn which we want grown into a great oak tree.
"When I started my business I loaded the lorries, I designed the product, I stood on the production line and I marketed the product and that's what I'm looking for here. A complete all-rounder.''
The first task is a familiar one to viewers: the candidates will be sent to Billingsgate Market to test their skills of negotiation, product creation and selling. But instead of women against men, the teams will be mixed up from the start. They'll travel to the market, negotiate for fish and seafood, mass manufacture lunch items, then sell on the streets of London.
Other tasks over the coming weeks include creating an advertising campaign for a new shampoo, selling pet products at The National Pet Show, starting a DIY company, becoming party planners, selling real estate and producing a new health snack.
The Apprentice
returns Wednesday 14th October at 9pm on BBC One, with a second episode airing the following evening on Thursday 15th October. The series then continues weekly every Wednesday at 9pm.