Katie Price has given a new interview about life with son Harvey after visiting other families who care for disabled children around the clock.
The former glamour model frequently talks about her eldest son's special needs, and the amount of care he needs because of disabilities including Prader-Willi Syndrome.
Appearing on today's ITV's
This Morning
, the mother of five was raising awareness for families who care for disabled children around the clock.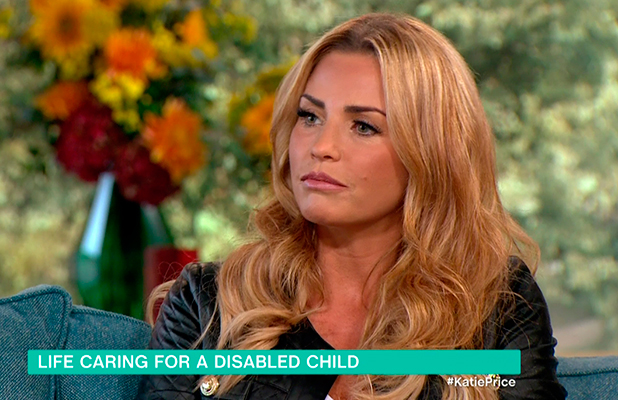 Katie said: "If Harvey doesn't have his meds, he will die. He is hard work but I wouldn't change him for anything. When the opportunity came to visit other families, I thought 'this is brilliant' because obviously I'm at home with Harvey all the time, and I can only imagine what it'd be like for other families, so it was quite an eye opener for me.
"I visited two families and when I came out of it, I thought to myself 'who has it more difficult' and I couldn't answer because we all do things completely different and the only thing that is the same is that it's 24/7 and you can't leave them basically. I've stayed in contact with Amanda and Ian and we are going to meet up, they are so normal.
"It's stressful, but you can't get out of it, you just have to deal with it because it's constant."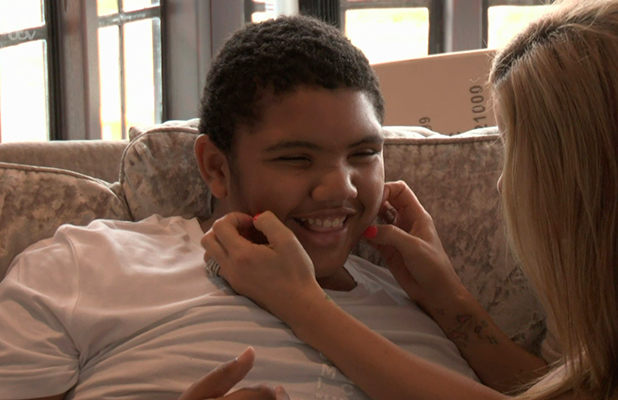 Katie's eldest son Harvey, now 13, has been disabled since birth but she said in today's interview that she never had thoughts of not being able to cope.
"With Harvey, never. He's got such a big personality, he makes me laugh, I love him so much and I know that he absolutely dotes on me. Everything [he does or says] is about mummy, what picture he's going to do for mummy, and I think out of all of my kids, everyone always says that Harvey's their favourite because he's just so funny and as he's got older, his personality has come out.
"Yes, he is challenging and hard work, he wets his bed, he doesn't know how to aim on the toilet, so we're constantly cleaning the toilet, but you know, that's part and parcel of having Harvey and I would not change anything."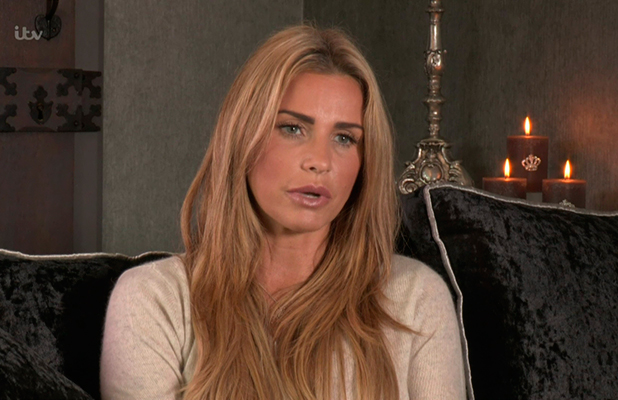 Katie went on to say all the money in the world wouldn't make a difference to Harvey.
"People think because I have money that I can do this or that, but you can have as much money as you want, it's not going to make anything any better for Harvey - all he wants is paper and crayons! The only good thing is seeing families like that is the support and hopefully I inspire families that think 'I'm alone' that there are so many networks and families [out there] and that's how I learnt meeting other families and that's why I loved doing this.
"Material things don't become important because life is life… Harvey will have no idea what it would be like to pay bills, he lives like the king - he is the king of the house - and we wouldn't have it any other way."
For exclusive competitions and amazing prizes visit Reveal's Facebook page NOW!