TOWIE's Vas J Morgan has admitted it was a "bit harsh" to call co-star Lydia Rose Bright a pig during a row.
The jet-setting blogger was quizzed about her relationship with Lydia on last night's
All Back To Essex
, which aired after the latest
TOWIE
series premiere.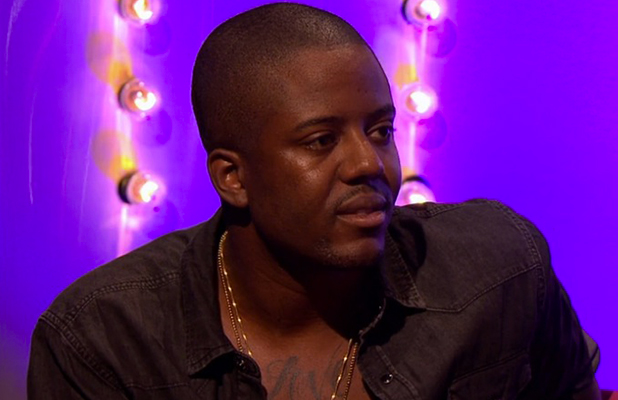 Vas explained: "On the show it was made to look like I had randomly called her a pig; I didn't just randomly call her a pig. We had a heated argument that she started and I retaliated by calling her a pig, which was a bit harsh.
"I shouldn't have said it in front of her mother but when I'm in an argument I say things. I apologise for calling her a pig which is a bit harsh but at the same time, when I'm in an argument. I say things."
Vas went on to say that he spent the summer abroad but was getting messages from people back home saying Lydia had been talking about him.
He also spoke about their row on last night's series premiere, which revolved around Arg. Vas said Arg had told him not to tell Lydia they had hung out, but Arg appeared to deny that.
"I wasn't acting like me and Arg are best friends," said Vas. "I never said me and Arg went on a secret lunch. What I said was the one night I spent with Arg she was messaging him not to be with me. Which happened. It wasn't about us being friends. It was about that particular night."
Lydia was then asked for her side of things, replying: "I feel like Vas has never liked me. He's clearly a very bitchy character anyway, hence why he argues with the majority of castmembers and I don't. He's never been friendly with me. And I try to say let's be civil with things, there's no reason for there to be any animosity with us, we aren't friends, we're not from the same area, we don't miss with each other often, so let's just be civil when we're around each other.
"He used it as a way to create some doubts between me and my boyfriend which I wasn't going to have. There is no need for us to make up as we never were friends beforehand."
Arg, meanwhile, said: "I'm not someone who likes confrontation but I won't tolerate disrespect towards my girlfriend. There is only so much you can take. I've always stayed clear of it. Lydia can stick up for herself and give as good as she gets but when comments could potentially cause us trust issues I had to step in."
TOWIE
airs Sundays and Wednesdays at 10pm on ITVBe.
Ten reasons why we want to be on TOWIE!