X Factor judge Rita Ora joked she was the "most hated person in the UK" after upsetting the audience during her Six Chair Challenge.
Last night, fans of the show watched as Rita and her category, the girls, were the first to take on the dreaded Six Chair Challenge.
A slew of hopefuls stepped up to the mic hoping to impress Rita and a packed out Wembley Arena, and the 'Body On Me' singer soon began to feel the pressure when it came to filling her seats.
So much so, that poor ol' Rita at one point even thought she was going to have a mini panic attack... Oh, we're so glad we're not in the judges' shoes right now!
Ahead of the Six Chair Challenge hitting our screens,
Reveal headed behind-the-scenes last month when it was filmed
and just sitting in the audience was brutal enough - let alone actually choosing who stays and who goes.
Despite getting off to a great start, dishing out four of her seats in a row, Rita soon felt the wrath of Wembley when it came to making a swap. When she chose to send 17-year-old Charli Beard home, swapping her for Havva Rebke, the crowd immediately filled the arena with chants of 'bring her back'.
Sticking to her decision, Rita told the panel to carry on, but was left "feeling sick" when the audience turned against her during another of her decisions. 18-year-old Kiera Weathers had wowed the judging panel with her rendition of Whitney Houston's 'I Will Always Love You', leaving Rita no choice but to swap another out for Kiera to get a seat.
Struggling with who to chose, the 24-year-old got visibly emotional as she told Simon Cowell, Cheryl Fernandez-Versini and Nick Grimshaw she couldn't do it. She finally chose to swap out 23-year-old Karen Mav and when Rita got up to console the hopeful, after giving her the boot, the crowd erupted with boos.
So much tension, right?
Eventually, Rita had her final six. But which lucky ladies will be
heading to LA with Rita and her celebrity guest Meghan Trainor
?
Chloe Paige and Lauren Murray
Chloe won herself a seat after daring to sing a cappella for her Six Chair Challenge audition. She sang 'Amazing Grace' with no music to accompany her and her choice definitely paid off. Cheryl told Chloe she proved she and her voice alone are can see her through the competition, while Simon told the 21-year-old her performance was worthy of a place in the final!
Lauren was the very last one to perform on the night and with all six seats taken she had a tough task ahead of her. The 25-year-old sang Jessie Ware's 'Say You Love Me', leading Nick to tell Lauren she had the "full package" and Simon admitted he would "one million percent" give her a chair.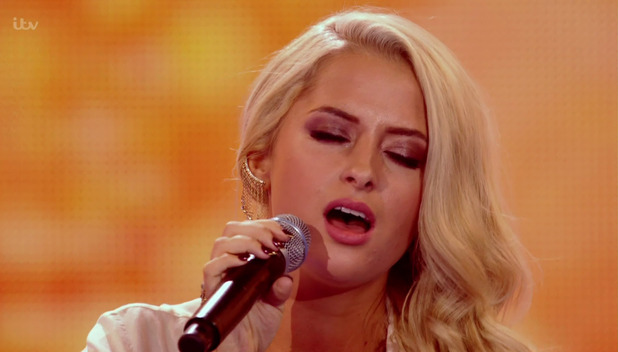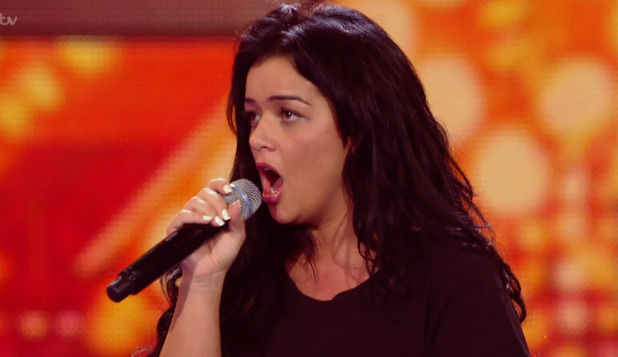 Louisa Johnson and Kiera Weathers
Louisa fought for her seat with
Dreamgirls
favourite 'And I Am Telling You I'm Not Going', with not only the judges, but even the girls she could potentially be stealing a chair from, giving her a standing ovation. Nick told her nobody throughout the competition had ever got a reaction as good as what she had got and Simon said: "It's not a question of if you've got a chair, it's a question of who loses a chair!"
An emotional Kiera chose to dedicate her audition to her mother, who sadly passed away, singing Whitney Houston's 'I Will Always Love You'. Cheryl and Nick told Kiera her performance was "powerful", while Simon said her "beautiful" rendition turned everything on its head.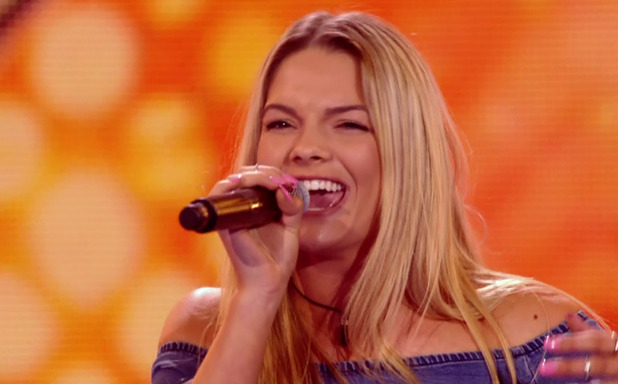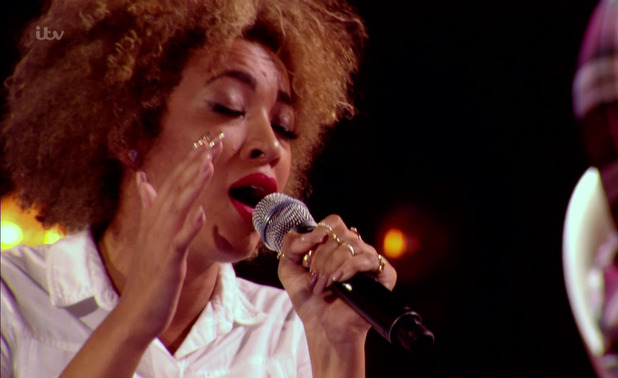 Monica Michael and Havva Rebke
Monica, who actually made it to the Six Chair Challenge with Cheryl last year, had a lot to prove. Determined not to be sent home again, Monica sang 'What Is Love?' and was a hit with the panel. Cheryl asked her why she couldn't have done that exact audition for her last year, while Rita thanked her co-judge for giving Monica the boot. Telling Monica she has now grown as an artist, Rita added (teasing Chezza): "You're now mine!"
Ditching the powerhouse performance to show off her personality instead, Havva got the judges excited with her rendition of 'No Diggity'. Urging Rita to keep her, Nick said: "What kind of person do you want to have... like her, the girl who knows who she is? Or the girl that doesn't know who she is?"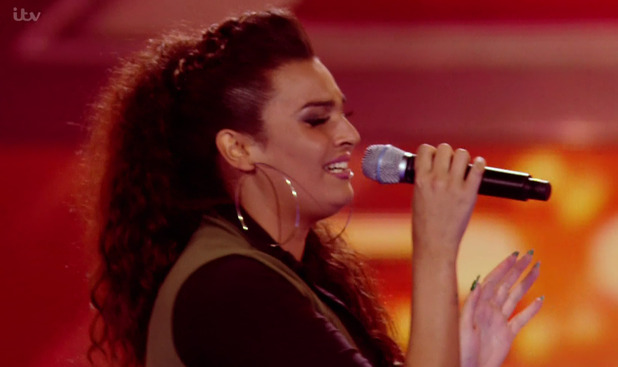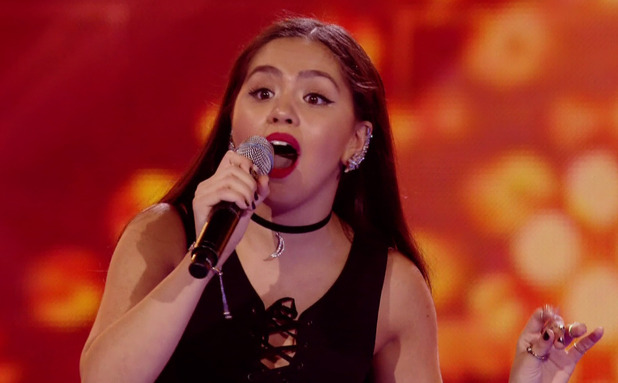 For exclusive competitions and amazing prizes visit Reveal's Facebook page NOW!