The Vamps 'Wake Me Up' video has arrived featuring Brooklyn Beckham and The Tide
Forget being the star of your own music vid, in 2015 it's all about cameos. The Vamps have roped in their famous mates to create something a bit special. Whilst boyband The Tide mainly stand on top of a car and admire the sky, Brooklyn has a bigger role to play.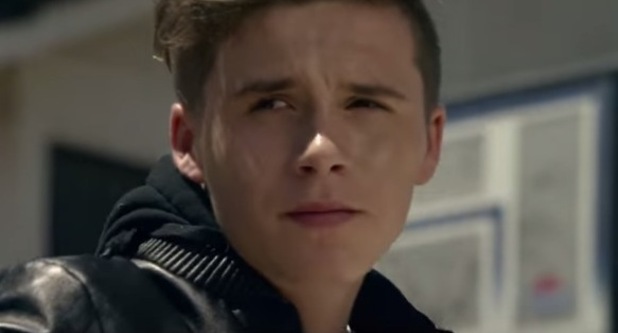 Being the spawn of David and Victoria Beckham, Brooklyn is genetically that bit cooler than the rest of us, which means the 16-year-old would never be caught doing something totally mundane like leaving the house through an actual door. Please.
Instead Brooklyn makes his acting debut in the 'Wake Me Up' music vid by climbing out a window and shooting a few flares off the roof.
Before David grounds him for disturbing the neighbours, this is actually rebellion for a good cause. Brooklyn is alerting all his fellow Vamps fans that something
big
is about to go down. Ooh.
After that Brooklyn sprints back down the roof and jumps off like he's in an action movie, before joining Tristan, Connor, Brad and James to form the guy version of Taylor Swift's girl squad.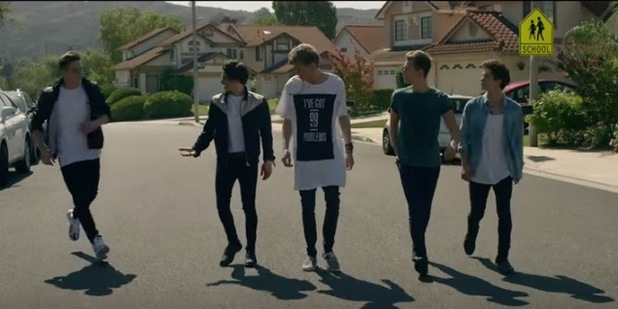 The boys stroll through the suburbs calling for everyone to "wake up" like a chart topping musical alarm clock, before piling into a mini van for a bit of a road trip.
After snapping a few polaroids The Vamps (and new groupie Brooklyn) head to the top of a transmission tower to perform the worlds most scenic gig, which they broadcast all over the place to fans. Basically a live stream but with a bigger budget and a lot of health and safety risks.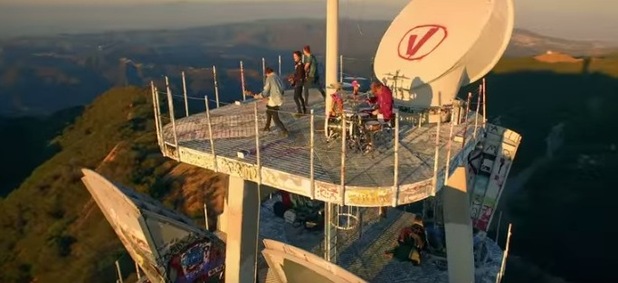 For exclusive competitions and amazing prizes visit Reveal's Facebook page NOW!