TOWIE's Lydia Bright has said she doubts she'll ever be friends with Vas J Morgan, but points out they've never actually been friends to begin with.
The co-stars exchanged words on the last series of the show and on last night's new series premiere, it was clear things hadn't got better during the summer break.
While
Lydia tried to clear the air with Vas and move on, he didn't seem too bothered about being friends
, telling her: "Not being rude, but I don't feel strongly enough about you to dislike you."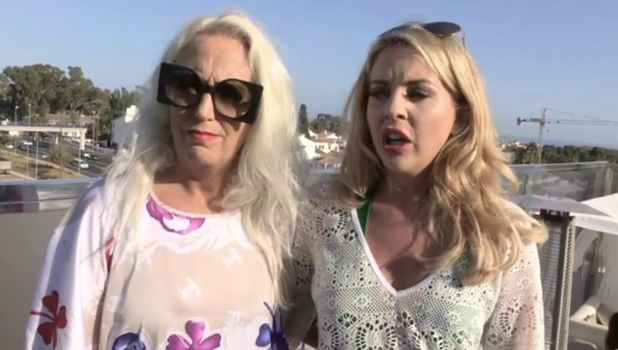 Talking to the
TOWIE official website
, Lydia said: "I don't think me and Vas will ever be friends, only because we were never friends anyway. We're from completely different areas, I never knew him beforehand, we live far apart, we don't go out in the same area.
"It's clear he's never liked me as a person. I used to get upset about it but I've realised now not everyone likes you in life. You can try to change someone's perception of you but if they don't like you they don't like you and unfortunately that's what Vas is like with me."
She added: "I've never known ever man to speak to a woman in the way Vas speaks to me and that is quite sad."
On last night's series premiere,
Vas accused Lydia of having a problem with him
. "I don't know what Lydia's issue is. She has a massive issue with me. You know when you're bored of your own life? She has a weird relationship with someone she doesn't trust, she messages Arg to say don't hang out with Vas, but doesn't say it to my face."
Lydia's boyfriend James 'Arg' Argent later tried to clear the air, approaching Vas. "Lydia felt she was trying to be civil, what's the point of rowing sort of thing," said Arg. "Instead of taking it like a man, being mature and being a gentleman about it, you felt the need to take another dig and hit her where it hurts by using me."
Vas, however, accused Arg of lying and trying to hide the fact he'd hung out with Vas because Lydia wouldn't like it.
TOWIE
airs Sundays and Wednesdays at 10pm on ITVBe.
Ten reasons why we want to be on TOWIE!