Demi Lovato has stripped off and posed completely naked for a photoshoot with society magazine Vanity Fair.
The 'Confident' singer, 23, is clothes and make-up free in the unfiltered pictures, taken by acclaimed photographer Patrick Ecclesine.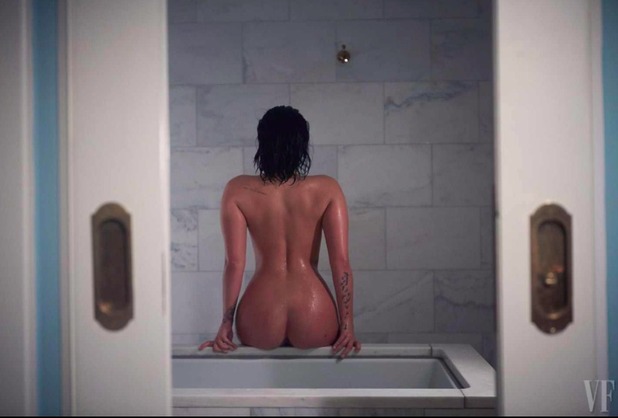 And they've certainly caused a stir with her fans...
We're told the 'spontaneous' shoot had three rules - "no make-up, no clothes and no re-touching". And the results are stunning.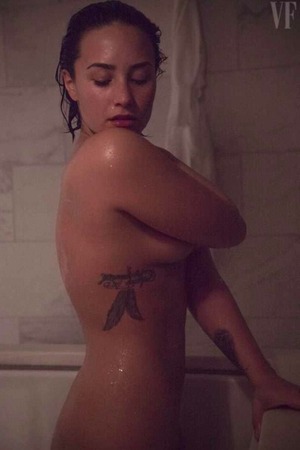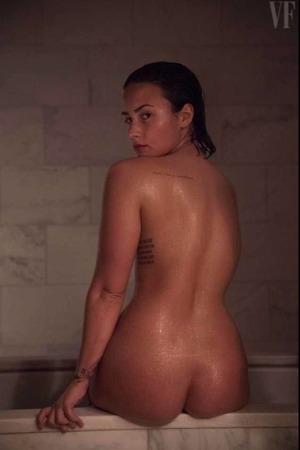 In the streets below her Manhattan hotel room, Demi disrobed after deciding do to a "totally raw but super-sexy" shoot provoked by the death of her great-grandfather who had died the day before.
Patrick described how Demi considered him one of the most important people in her life and how she'd decided life is too short.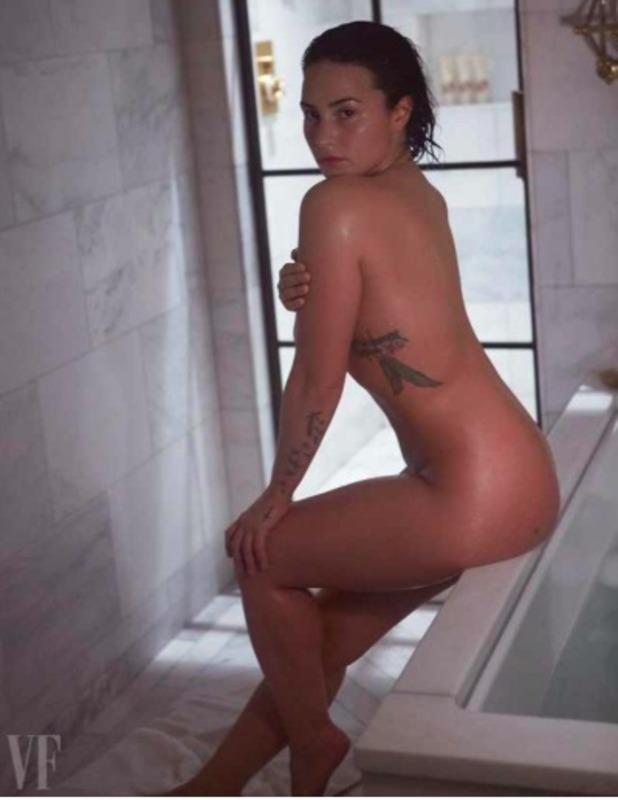 She told him: "If there's one thing I've learned in the past day, it's that life is too short. I'm about to launch an album that finally represents who I truly am. How do I embrace this new chapter in my life? How do I really walk the walk? What does it mean to be confident?
"It means letting go, being authentic, saying I don't give a f*** and this is who I am. I want to show the side of me that's real, that's liberated, that's free. What if we do a photo shoot where it's totally raw? Super-sexy, but no makeup, no fancy lighting, no retouching, and no clothing. Let's do it here, let's do it now."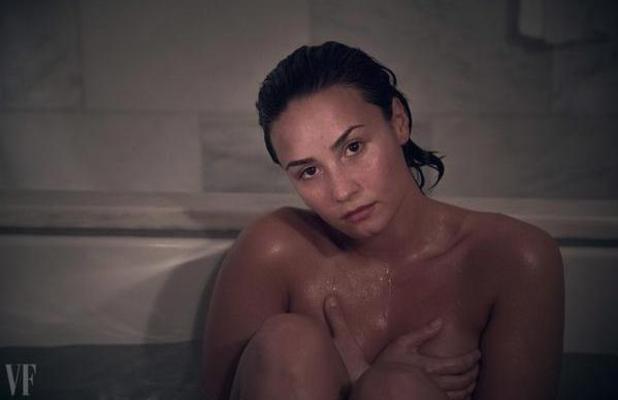 It is one of few times the former child star has stripped off for the camera.
She has previously opened up about her past struggles with eating disorders and body image issues.
She now says: "The reason why I decided to do this photo shoot is because when I think of confident I think of many things, but one thing in particular is feeling comfortable in your own skin.
"I thought there was something incredible of the idea of no make-up whatsoever and no clothes and no retouching. I would have never thought that I would have ever got to a place in my life where I would have felt comfortable doing that."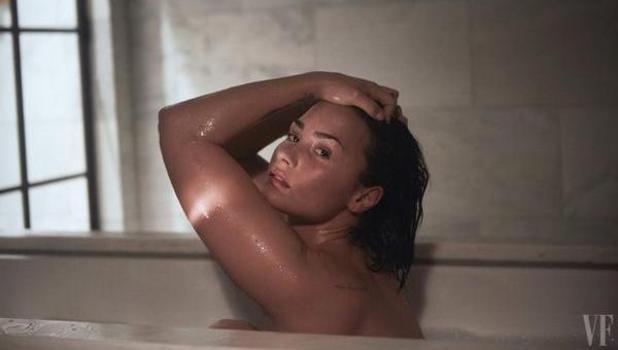 She continues: "In the past I suffered from eating disorders and I basically went from hating every single inch of my body to working on myself and trying to figure out ways to love myself and love the skin I'm in."
Last month, Demi appeared on
Alan Carr's Chatty Man
and told him she no longer let other people's opinions affect her too much.
She told Alan: "I think there was something very liberating over this past year when I really honestly stopped caring."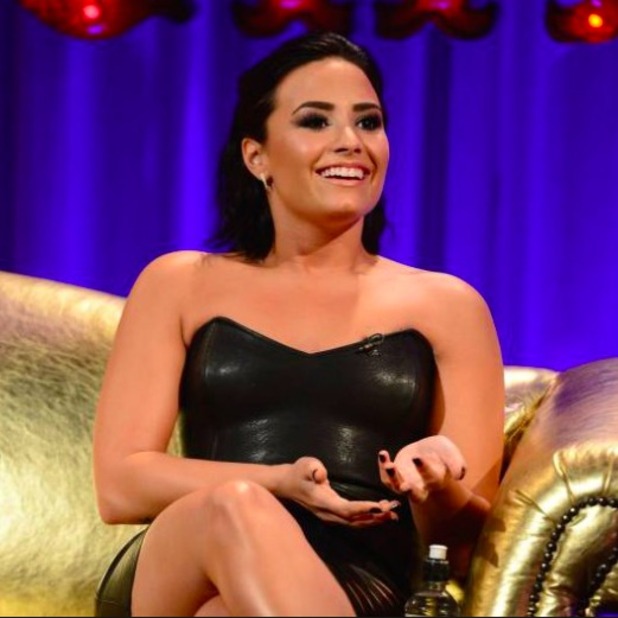 Demi added: "Now if I see a comment it doesn't affect me because I've become so confident and so comfortable in my own skin that it doesn't affect me as much as it used to.
"Don't get me wrong, it can still hurt if they say certain things but anything that has to do with body stuff, I've done so much work on myself mentally, not just physically but mentally that I can see through it."
Demi's album
Confident
is released on 16 October.
For exclusive competitions and amazing prizes visit Reveal's Facebook page NOW!