The Hollyoaks cast had a bake sale to raise cash for charity, but the lure of squirty cream proved far too tempting for some!
The soap stars ditched The Dog and unleashed their inner Mary Berrys in a quest to get the UK raising all-important funds for Stand Up To Cancer this October.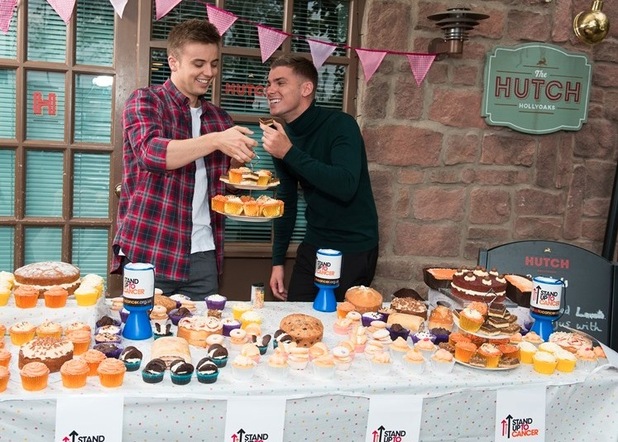 The cast of
Hollyoaks
, which included Kieron Richardson (Ste Hay), Anna Passey (Sienna Blake) and Alex Fletcher (Diane O'Connor), got together for an on-set bake sale in the Hutch to encourage people to raise as much money as possible for vital research.
Bake-sales are usually refined affairs, with dainty fairy cakes and smiles all round. Well, until there's only one brownie left and the elbows come out. But this one was different, as the whole thing descended into chaos, with Tamara Wall kicking off the food fight after cheekily planting a cream cake in Nadine Mulkerrin's face.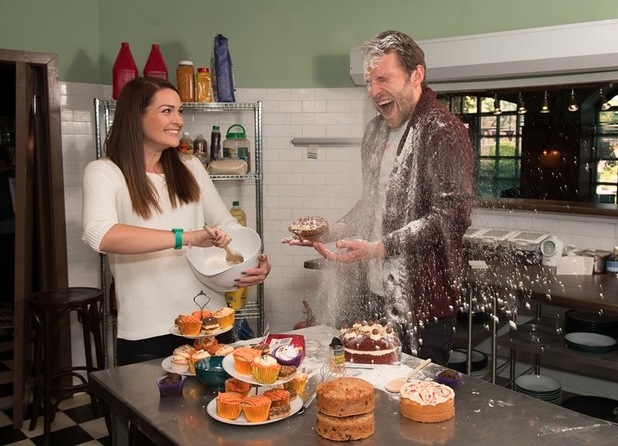 Cream cakes were a mistake with hindsight really...so was the squirty cream and the er, flour. So basically they should've cheated and got them ready made from supermarkets.
Kieron Richardson, who plays Ste Hay in the soap, said: "We're Standing Up To Cancer because it's something that touches the lives of almost everyone at some point and we want to play a part in beating it sooner. It's so easy to get involved and help make a difference and as our bake sale shows, it can be great fun when you rope your mates in too.
"We hope others feel inspired to get their hands dirty and take on a challenge – no matter how big or small – to raise money this October."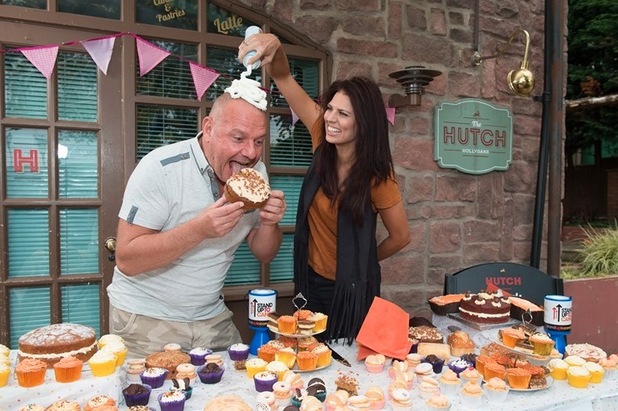 Claire Rowney, director of Stand Up To Cancer UK, said: "The Hollyoaks cast know how to have fun – and they also know how to fundraise! It's great to have them behind Stand Up To Cancer and just goes to show that you don't need to scale a mountain or jump out of an aeroplane to make a difference.
"We hope this inspires the nation to join the stars and help us raise as much money as possible to fund research that gets new treatments to patients faster."
So if you fancy chucking a cream cake at your mate or frenemy, get involved.
To find out how to get involved, visit standuptocancer.org.uk. You can also find us on Twitter @StandUp2C or Facebook
For exclusive competitions and amazing prizes visit Reveal's Facebook page NOW!