Fleur East's first material since X Factor has been released: an absolutely AMAZING cover of Alicia Keys' song 'Girl On Fire'.
We all knew from
X Factor
that Fleur can seriously sing – so we're not surprised she completely smashed her rendition of Alicia's soulful song, recorded for the brand new Virgin Media broadband advert.
LOVE IT!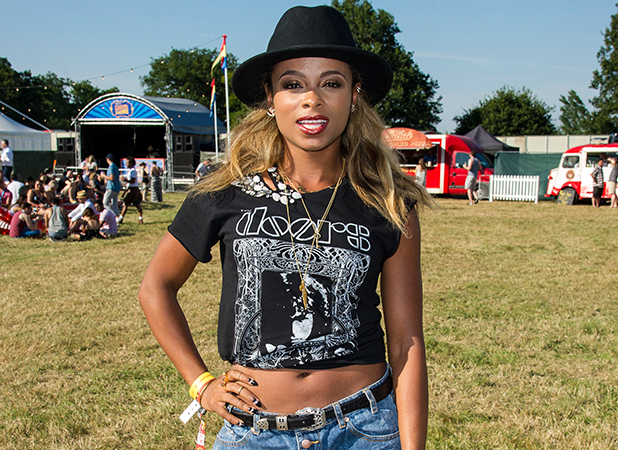 There's a very good reason why Fleur chose Alicia to cover for the advert: the concept of the campaign, to mark the launch of Virgin Media's new ultrafast broadband speed, Vivid 200Mbps, revolves around using the internet to connect to things you love, including inspirational people.
She said: "I have always been a huge fan of Alicia Keys – I covered her songs when I was on last year's
The X Factor
. Covering 'Girl On Fire' for the new Virgin Media ad has been so much fun – my original material on the new album is mostly upbeat so covering a ballad has been a good change. I am privileged to cover someone as iconic as Alicia and that relates to inspirational women too."
(Eek. We cannot WAIT for her album - we wonder if the full version of this track will be on there? #FingersCrossed.)
In the advert, the heroine Grace uses the internet to unlock amazing inspirations such as gymnast Nadia Comaneci. Others who star in the advert include Paloma Faith and Steph Houghton. It gets its first TV play during the first ad break of England v A
Meanwhile, we're counting down the days until we hear Fleur's new album. She's been taking her time on the record, flying over to Los Angeles earlier this year to work with producers and writers on crafting her sound.
"It's very uptempo and very energetic with lots of attitude. It's got loads of influences from the old school. Lots of funk, hip-hop, soul; loads of different sounds fused together," she told our colleagues at
Digital Spy
at this year's Virgin Media's Louder Lounge at V Festival, citing her
X Factor
performance of 'Uptown Funk' as influencing the whole record.