Nikki Grahame chose another gorgeous outfit from her very own Nikki for JYY London collection tonight.
The
Big Brother
legend stepped out at the National Reality TV Awards in London on Wednesday night (30 September) wearing a jumper dress and thigh high boots from her own range.
Well, if we had our own clothing line we'd wear it all the time too!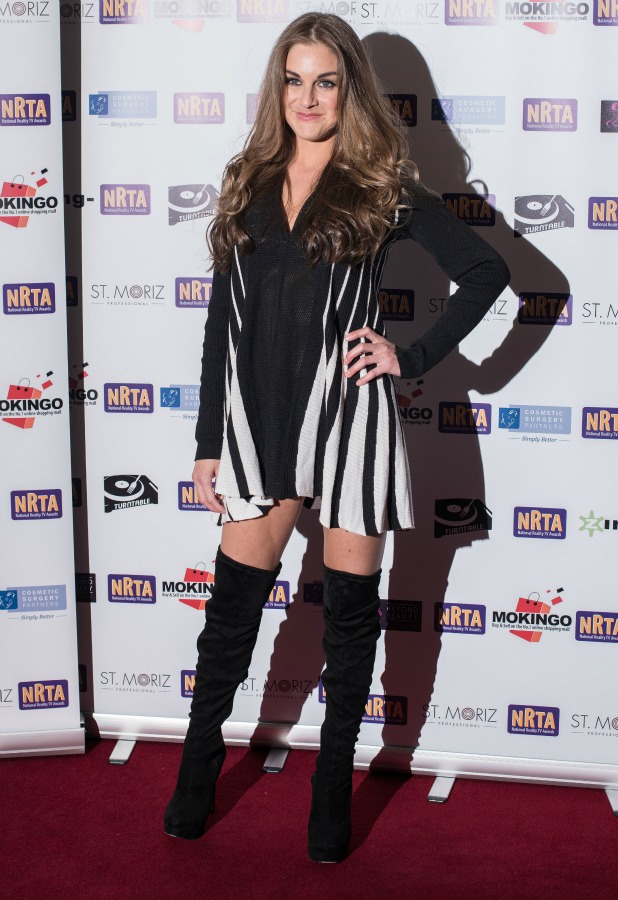 If you want to get your hands on Nikki's gorgeous monochrome line jumper dress,
it's available now for £40
. Team with these
black thigh high boots from her range, £60
, for a show-stopping look.
Nikki's proving she's the best model for her own range lately after showcasing it on two recent red carpets.
She wore a
sexy lacy see-through dress, £25
, to our own Reveal Online Fashion Awards sponsored by Surf earlier this month, and wore
high-waisted zip trousers, £18
, and a
high neck lace top, £20
, to last night's Pink Ribbon Foundation event.
If you haven't checked out Nikki's range for JYY London yet, you should!
The star was intricately involved in the conception of the range, which is designed with petite people, like Nikki, in mind. It has everything from sexy night out clothes to cosy casual wear so there's something for everyone.
She said recently: "I know there will be people expecting this to be a tacky sort of celeb clothing range but I really want to prove people wrong. I think the collection will be a nice surprise to people, a lot of the things in it I would ordinarily have walked past in a shop but I decided when designing items and buying, to really look at things that wouldn't usually be my taste and it's really worked."