Ellie Goulding has revealed she's ready to marry boyfriend Dougie Poynter, admitting he changed her views on tying the knot.
Ellie and Dougie are one of those couples that has everyone using the slightly overused phrase 'relationship goals' and getting all excited
whenever the loved-up duo are snapped side by side
.
So naturally Ellie revealing she wants to tie the knot with her McBusted beau in the November issue of
Glamour
magazine already has us imagining how good he'd look in a tux and browsing for fascinators. Obviously in this scenario we'll be mates with Ellie by the time the wedding rolls round.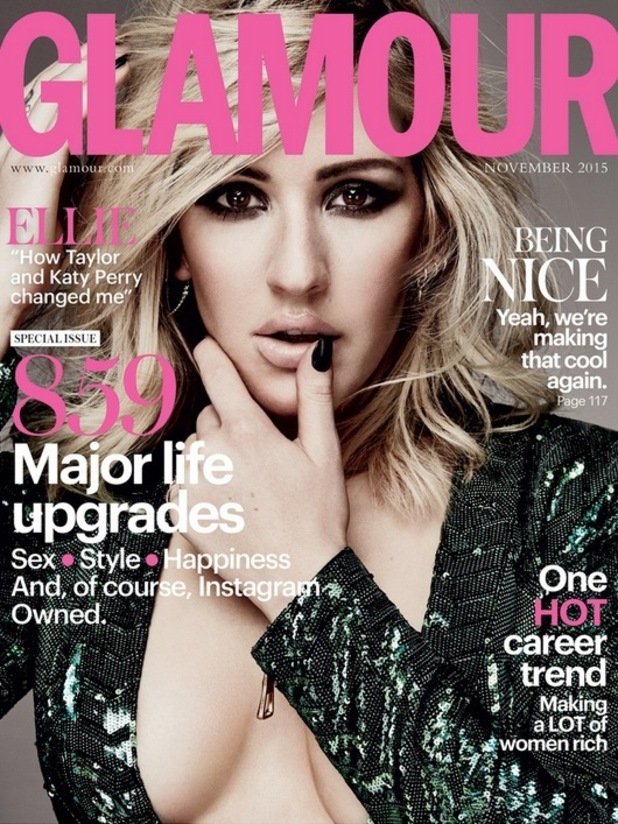 Rather than tip toeing around the issue, the 'On My Mind' singer replied "God, yes!" when asked about their future together and whether she was ready to get married.
She continued: "I'm nearly 30. I once had a pretty warped view of marriage because so many people around me had divorced parents. So for a long time I did think that I'd never get married and that men were shit - all that stuff.
"But when someone comes along and re-establishes that trust, [whispering now in case Dougie, who is 'kicking about downstairs', overhears] then it's nice to think of doing everything the traditional way: having a church wedding, with all my family in one place - I love the idea of that." Cute.
Despite Ellie's crafty whispering we're pretty sure Dougie has discovered his girlfriend's intentions, what with the interview being printed in thousands of Glamour copies and blasted all over the web. Oops.
Ellie also opened up about her newfound serenity and admitted she's done with wasting time worrying about her looks, choosing to accept herself and focus on being happy. We probably couldn't love her much more at this point...
"I haven't changed anything about myself, but I feel more confident now because I've realised I've got a lot to offer that's not about how I look. I feel like I've got a good sense of humour and I like to think that I'm a smart person - and the truth is that you can't spend every day worrying about your looks.
"My best friend is so pretty that she got bullied for it. So I feel like you can never win with yourself and you'll never be happy unless you make a conscious decision to accept yourself. Life is very precious, so to worry about the way you look is such a waste of time."
For exclusive competitions and amazing prizes visit Reveal's Facebook page NOW!