Ex On The Beach star Megan McKenna was happily loved-up with Jordan Davies, but has she just ended the pair's budding romance?
Last night, viewers watched as not one romance, but two came to an abrupt end in the
Ex On The Beach
villa. Not only did
Vicky Pattison call it quits with Stephen Bear
, but Megan found things between herself and Jordan in tethers, thanks to new arrival Rogan O'Connor.
MTV did tease that Rogan was set to cause a stir
and that he definitely did! Straight away he set his sights on Megan and her beau Jordan was left standing alone, as she chose Rogan over their relationship. Ouch.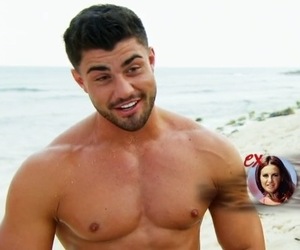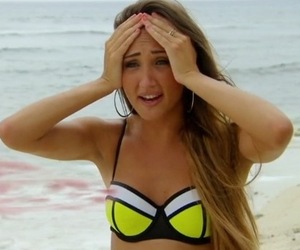 Earlier on in the episode, viewers watched as Rogan surprised his ex Jemma Lucy. Rocking up out of the sea, Rogan clocked Megan sitting next to Jemma straight away, telling the camera: "Megan is absolutely smoking hot."
And the Dreamboy's good looks and buffed up bod didn't go unnoticed with Megan either, with the starlet gushing: "Rogan walks out the water and he's gorgeous."
Surprise surprise, the Tablet of Terror then sends her and Rogan on a date, but talking herself out of anything happening between the pair, Megan said: "Obviously there's a little bit of me that fancies Rogan, but Jordan is my number one priority right now."
She and Jordan struck up a romance shortly after he arrived in the Ex On The Beach villa
, and after vowing not to get with anyone else, the couple finally slept together the night before Rogan's arrival.
Hearing that Megan is taken didn't seem to phase Rogan, though. Instead, he took it as a challenge. Obviously!
On their date, Megan and Rogan visited a spa to get massages. They soon ended up massaging each other and things got pretty steamy when Rogan suggested they do body shots off of each other with tequila.
Megan had vowed she wouldn't kiss Rogan ahead of their date, but she did claim the reality star would be her go-to if Jordan decided to "mug her off" at any point.
And despite telling herself she wouldn't touch lips with the newcomer, that didn't stop her from sucking a lime out of his mouth. While she claims that didn't count as a kiss, Rogan was quick to announce to Jordan back at the villa the pair had smooched.
Playing a game of spin the bottle, Jordan said he couldn't kiss any other girls, with Rogan quickly retorting: "Why not? Megan kissed me."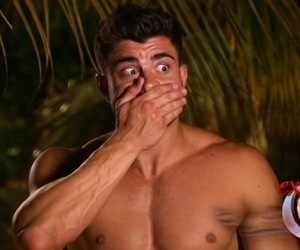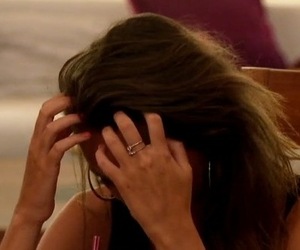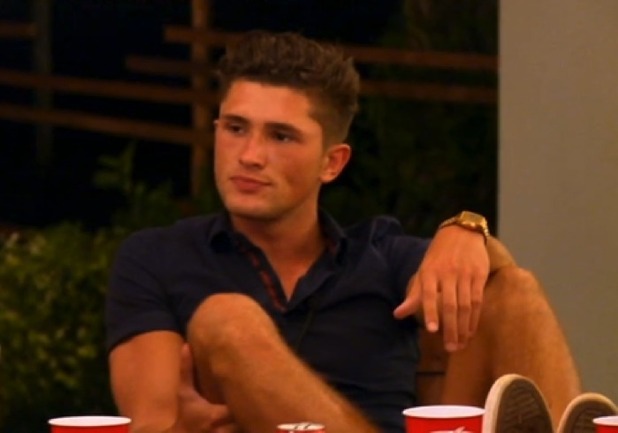 Not surprisingly, Jordan was less than impressed and when Bear told Rogan Megan was Jordan's girlfriend, the
Ibiza Weekender
star got all defensive, saying: "She's not my girlfriend. We're not together."
That didn't sit well with Megan, especially as the pair had slept together the night before, and feeling mugged off by Jordan, she soon got her own back.
As always, the Tablet of Terror has impeccable timing and it told Rogan to choose one girl to spend the night with him in the 'Love Room'. Of course, he chose Megan and while Jordan told her not to dare, she decided to follow Rogan anyway.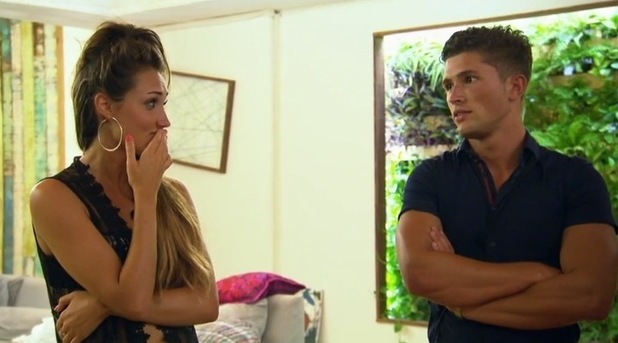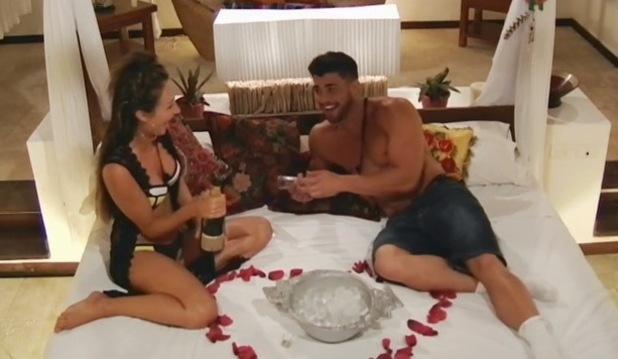 Upset with Megan, Jordan told the camera: "Don't come crawling back to me, because I ain't. F*** off Megan."
She, meanwhile, said: "Jordan I'm just playing you at your own game, apparently boys don't like it when the shoe is on the other foot."
Jeeze! Awkward, much?
With Jordan going off to bed alone and Megan cosying up with Rogan, he claims he's done with his co-star. Could this really be the end of the road for their romance?
Ex On The Beach continues Tuesday 6 October at 10pm on MTV.For exclusive competitions and amazing prizes visit Reveal's Facebook page NOW!