Michelle Heaton talks motherhood, Disney princesses and Strictly Come Dancing.
The former Liberty X singer and
Big Reunion
star resonated with us recently when
she spoke about the challenges of being a mum
, so we jumped at the chance to find out more about her life as a parent to three-year-old Faith and one-year-old AJ.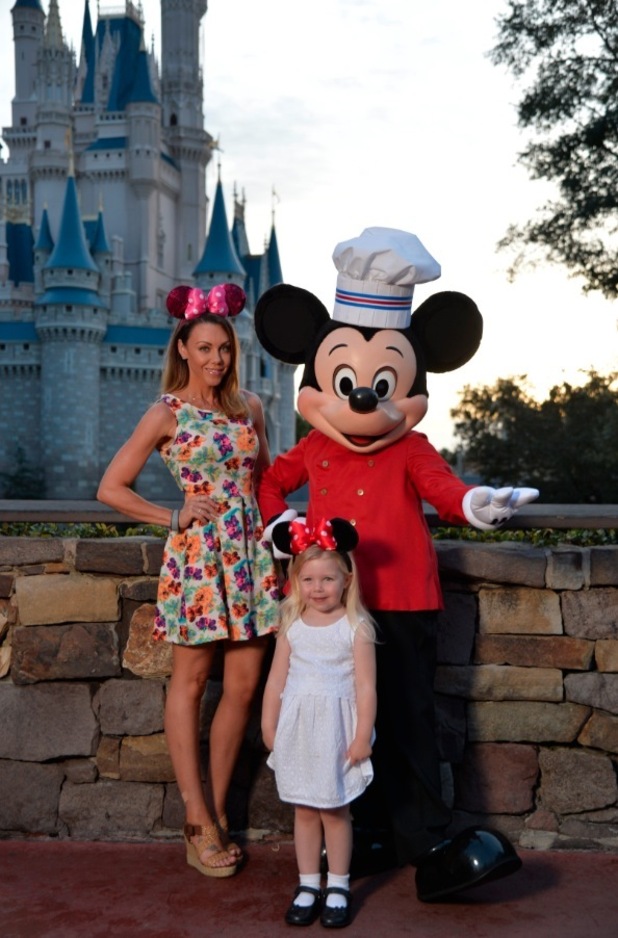 You recently took a dream holiday to Walt Disney World in Florida with Faith, what was that like?
"It was out of this world! We are so so lucky to be part of the Disney family and Faith had the best time. The list is endless for my favourite parts, I loved all of it.
"The food is sensational. As a bit of a foodie I love variety when I'm on holiday. As you all know I'm a massive advocate of healthy eating, but usually when it comes to holidays I go all out!
"However at Walt Disney World there was so much on offer that I could mix and match my meals, so one would be healthy salad and the other all out al a carte.
"That's why I love the Free Dine campaign, a family of four could save over £1,000 per week!
"AJ and Hugh didn't come because we decided it was just a little too far for AJ to travel at his age, maybe in another six months' time."
Is Faith all about Frozen like so many other girls or does she have another favourite Disney princess?
"Yes she is all about
Frozen
, but she tells me her favourite is Snow White, which is strange as she won't actually watch the film because of the Wicked Witch!
"My favourite has to be Belle from
Beauty and the Beast
. I'd like to think she's my Disney self!"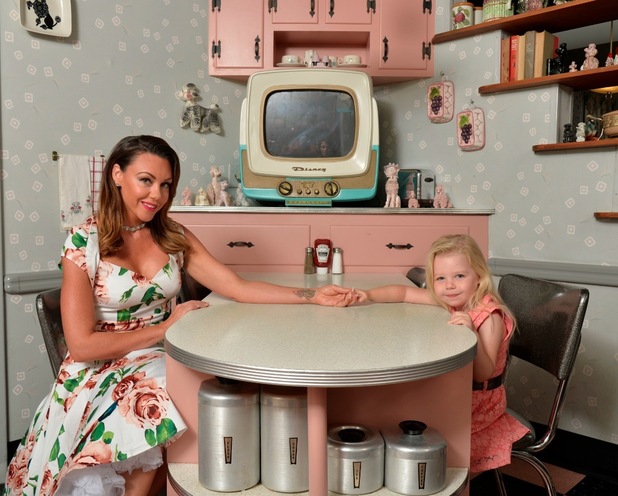 How does Faith feel about being a big sister and how is her relationship with AJ changing as he gets older?
"She's such a great big sister. She's so caring and understanding, given how high maintenance AJ can be!"
Is she taking after you at all?
"Definitely, she's a mini me and AJ is mini Hugh. She's so into performing, though I'm not sure that's her path. I feel she could be an academic; not quite sure how to deal with that one though!
Life with two young children must be hectic, do you have any rituals when it comes to spending time with your partner or 'me time'?
"Absolutely! We make sure we have date night at least once a month, whether it's just the two of us, or with friends. We try every two years to get away for a five day break when the grandparents have the children. I think the children enjoy the break from us more than we do from them! Their grandparents spoil them."
Do you have any tips for travelling with young children?
"iPad, iPad and iPad! And also sweets, chocolate and water - to be honest, anything to survive. Whatever it takes to keep them from getting you escorted off the plane for major meltdown! Whatever your normal healthy eating or no iPad rule is at home, it has to go out the window when on a flight, especially long haul. Just bring their favourite things to eat, watch and do!"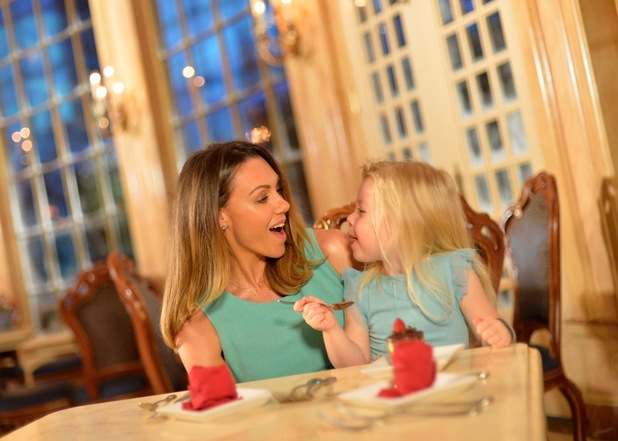 It feels like there are so many celebs having babies lately! Do you have any advice for first-time mums?
"Just do what feels natural. It's all well and good giving advice to people but I truly believe every parent and every child is different. So you learn as you go."
Have you started your Christmas shopping yet? What's on the list for the kids?
"I have actually as I hate getting things last minute. I'm a bit of an organiser. We went to the toy shop the other day and told Faith to let me know anything she likes and I will have a word with Santa. So far it's a big girls bike, scooter and helmet! It's hard as her birthday is two weeks after Christmas."
In June, you opened your house to the cameras for 'Seven Days With'… How did you find the experience? Would you do it again?
"I loved working with ITV and the team we had was fab. I really enjoyed it as it was our chance to show people how far we've come from all the bad health stuff."
In the past two years,
Michelle has undergone two potentially life-saving operations, a double mastectomy and hysterectomy
, to ensure that her husband Hugh and children will never have to lose her to breast or ovarian cancer.
You said you'd love to do Strictly – are you watching the show? Any favourite to win?
"I am, and I would. I mean who wouldn't? I think Peter definitely has a strong chance from the boys but I loved watching Helen. She's like a graceful ballerina."
Michelle Heaton is working with Walt Disney World Resort in Florida to showcase the delicious range of meals included in its 2016 Free Dine promotion which allows families to eat for free at the resort. To book your Free Dine package by 3rd November 2015 and for full T&Cs go to www.disneyworld.co.uk.
For exclusive competitions and amazing prizes visit Reveal's Facebook page NOW!