Nikki Grahame went for a sexy see-through top at last night's Pink Ribbon Foundation party in London.
The former
Big Brother
star turned heads on the pink carpet as she arrived at The Playboy Club on Tuesday evening (29 September) to lend her support to the breast cancer awareness organisation.
Nikki was modelling items from her very own Nikki For JYY range.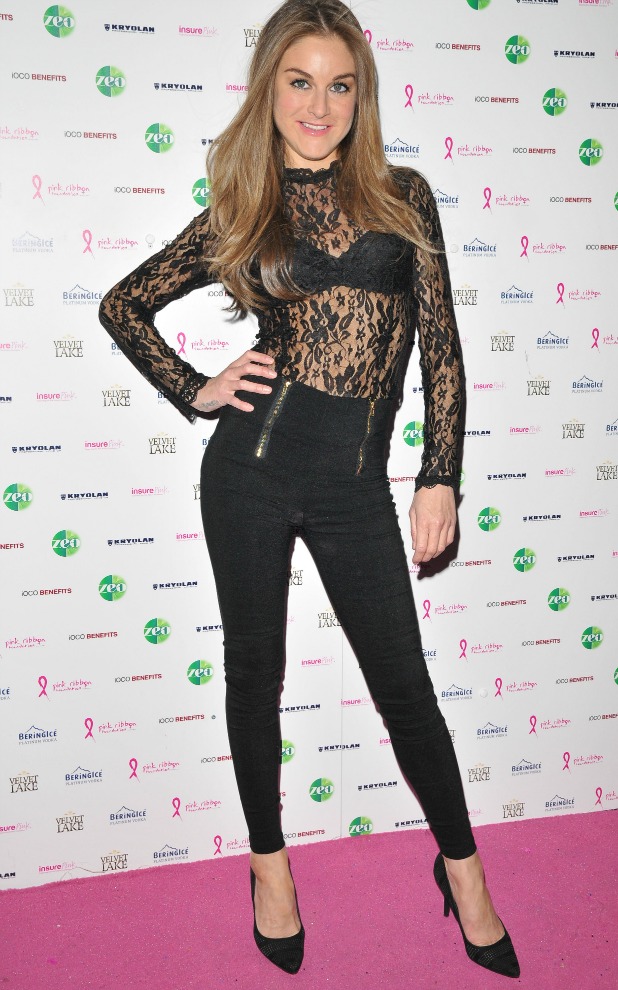 Fancy getting your hands on these high waisted zip trousers? They are
available now for £18
. The
high neck lace top is available for £20.
Nikki designer her range for JYY London with petite girls in mind, saying: "I'm excited that it's a petite collection too because sizing is always something I struggle with! I think there are many girls out there with naturally small frames yet very few places to get clothes tailored to that smaller fit.
"Plus size collections are everywhere at the moment, which is fantastic, but petite ranges are few and far apart and it can make life very difficult at times so I guess I'm doing my bit to help!
"I know there will be people expecting this to be a tacky sort of celeb clothing range but I really want to prove people wrong. I think the collection will be a nice surprise to people, a lot of the things in it I would ordinarily have walked past in a shop but I decided when designing items and buying, to really look at things that wouldn't usually be my taste and it's really worked."
We think so - she looks fab!