It's no secret that we're on constant baby bump watch here at Reveal, there's just something fascinating about it, right?! Now Imogen Thomas has revealed all when it comes to her changing shape.
At seven months pregnant, Imogen has shared her thoughts and experiences on her exciting pregnancy journey, encouraging women to embrace their changing shape and capture their blossoming bumps on camera to create a super-cute time lapse.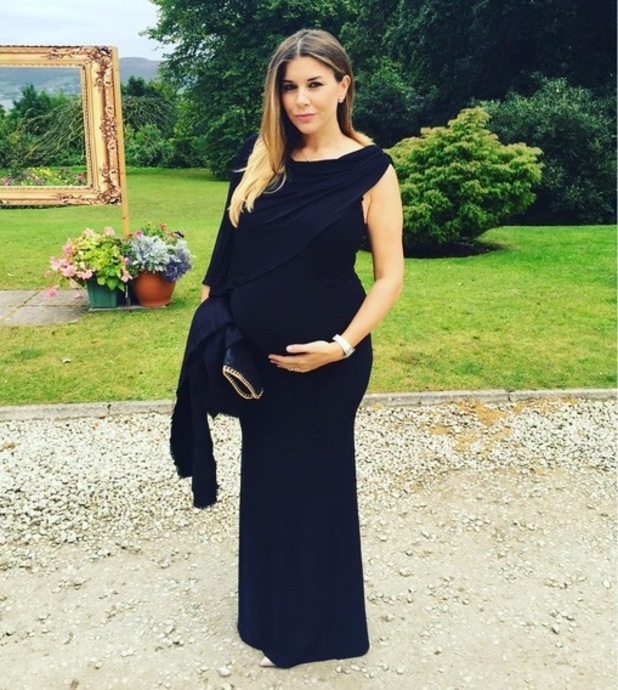 "My whole body has changed during pregnancy and I have put weight on everywhere but I really feel it in my hips, they have changed so much," she says. "I think all of my pregnancy weight has gone on my hips and bum. I feel like I have a similar shape to Kim Kardashian when she was pregnant, all in the hips and bum! My breasts have become bigger as well, they are really heavy!"
When it comes to maternity fashion,
Imogen is following in the stylish stiletto heels of Kim Kardashian
too, and flaunting her beautiful bump with clothes that accentuate and complement her changing shape.
She says: "I have always preferred to wear clothes that show off my bump, it's such a beautiful thing why would you want to hide it. I can't hide it anyway now it's too big! I am a bit conscious of my hips at the moment though, I have started to wear a waistcoat to hide my hips as I don't like them now they are bigger."
However, Imogen reckons she'll begin to cover the bump in the later stages of her pregnancy, admitting: "In the early stages of pregnancy you feel more confident and you don't have to hold your tummy in but the bigger you get the less confident you feel. I think I will hide when I get to eight months!"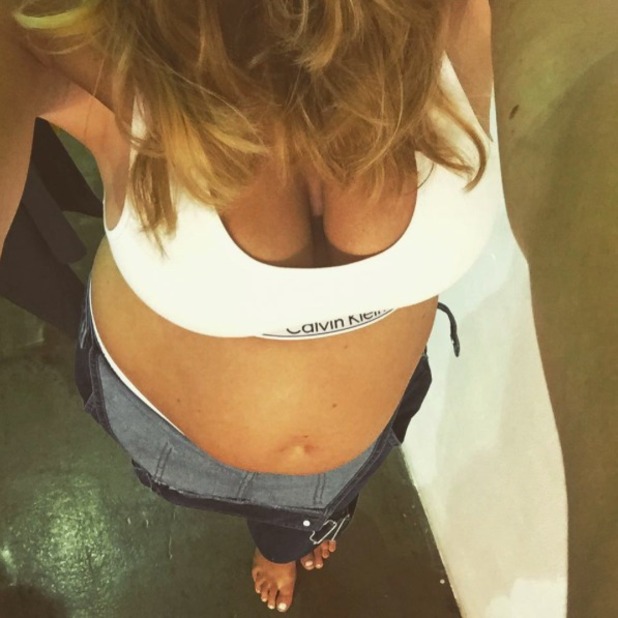 Being lucky enough to live a glamorous jet-set lifestyle, Imogen is often sunning herself on an exotic beach or chilling out poolside, and her very lucky bump has been lapping up the sun too!
Imogen has found an easy way to keep track of her bump, creating an instant collection of memories to look back on once her new arrival has joined the family (when she gets a spare minute, that is!)
"As your baby grows your whole body changes so I think it's lovely to record a picture of my bump each week- it's something I would never think of doing myself!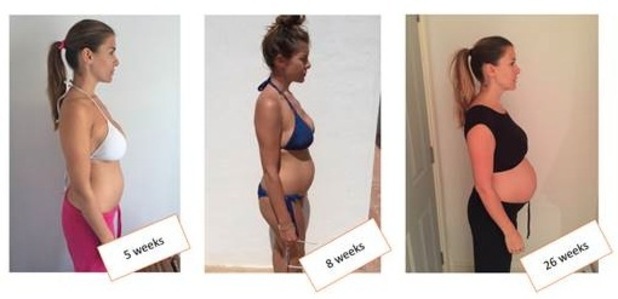 "Each week I take a picture of my bump with the app, well Adam takes the picture. I make sure I stand in the same spot, against the same wall, at the same angle."
The former
Big Brother
star is currently expecting her second child with long-term partner Adam Horsley, and is expected to give birth in just two months time.
She and Adam are
set to welcome another girl into their family
, as Imogen recently revealed to fans she has another daughter on the way. The 32-year-old and Adam are already parents to daughter Ariana, two.
Watch the video of Imogen's burgeoning bump below and ponder the miracle of life!:
Imogen Thomas is using the Bio-Oil Bump Tracker app to track her changing shape during pregnancy. The app is free to download from the Apple iStore now.
For exclusive competitions and amazing prizes visit Reveal's Facebook page NOW!