Hayden Panettiere has said postpartum depression needs to be discussed more so that new mothers can understand what is happening and know they aren't alone.
The former
Heroes
star, 26, welcomed daughter Kaya in December, her first child with boxer fiance Wladimir Klitschko, 39.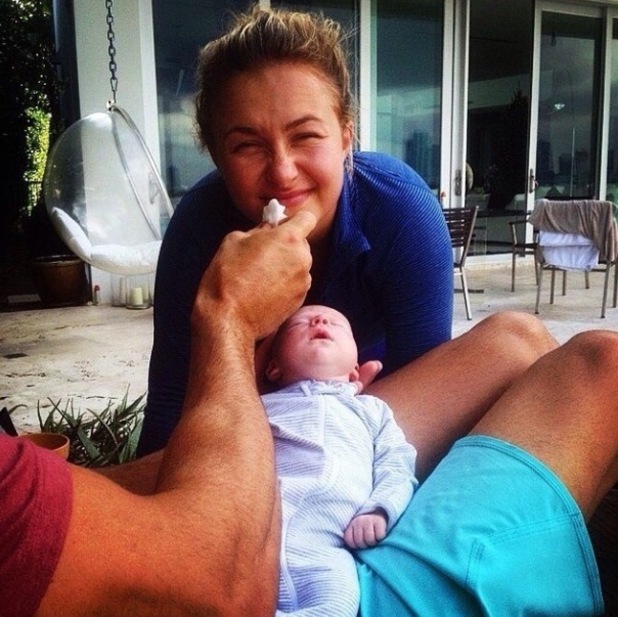 Speaking on
Live with Kelly and Michael
in the US, she spoke about the subject while discussing her character on
Nashville
, who went through postpartum depression.
"I can very much relate. It's something a lot of women experience. When [you're told] about postpartum depression you think it's, 'I feel negative feelings towards my child, I want to injure my child or I want to hurt my child.' I've never, ever had those feelings. Some women do.
"But you don't realise how broad of a spectrum you can really experience that on, and it's something that needs to be talked about. Women need to know that they're not alone, and that it does heal. There's a lot of misunderstanding and I feel like there's a lot of people out there that think that it's not real, that it's not true, that it's something that's made up in their minds, that it's hormones and they kind of brush it off. That's not true.
"It's something that's completely uncontrollable. It's really painful and it's really scary and women need a lot of support. Women are amazing. We do something that no man can do on this planet. I mean, we grow a human being in our body! Women need the support and to know they aren't alone."
As for expanding her family in the future, she said: "I would love to have a big family. I always said four, but I'm not gonna speak too soon. One at a time. I would love if Wlad could figure out a way to be pregnant and have the baby!"