Chris Brown has won joint custody of his daughter Royalty.
The 'Turn Up The Music' singer and Royalty's mother Nia Guzman have agreed to joint physical and legal custody of the one-year-old, according to
TMZ
.
It's claimed Chris will pay $2,500 in child support every month, as well as taking care of Royalty's schooling, medical and nanny bills. The parents also agreed to officially naming the baby Royalty Brown.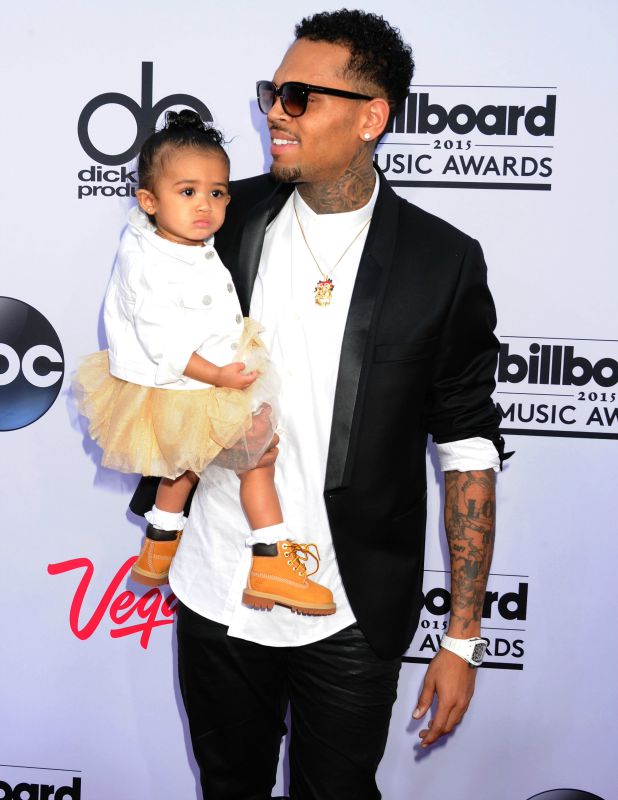 Chris reacted to the settlement via Twitter, simply saying: "Court went great today. Glad this all worked out."
The 25-year-old learned about Royalty earlier this year, and later tweeted: "Some men my age run from their responsibility as fathers. I embrace mine."
Little Royalty is a frequent fixture on Chris' social media accounts and he even named his upcoming album after her.
A source told
Hollywood Life
he's changing his whole life for the tot: "He wants to witness every little single thing Royalty does with a clear mind. He wants to fill his mind with sober memories of her doing the smallest things like tying her shoes, being potty trained, you name it. His life and world is now Royalty and everything else that doesn't serve that he's cutting out!"