Kim Kardashian West was back to her good ol' trusty outfit combo yesterday: figure-hugging dress, heels and lightweight, floor-length coat.
It's like déjà vu!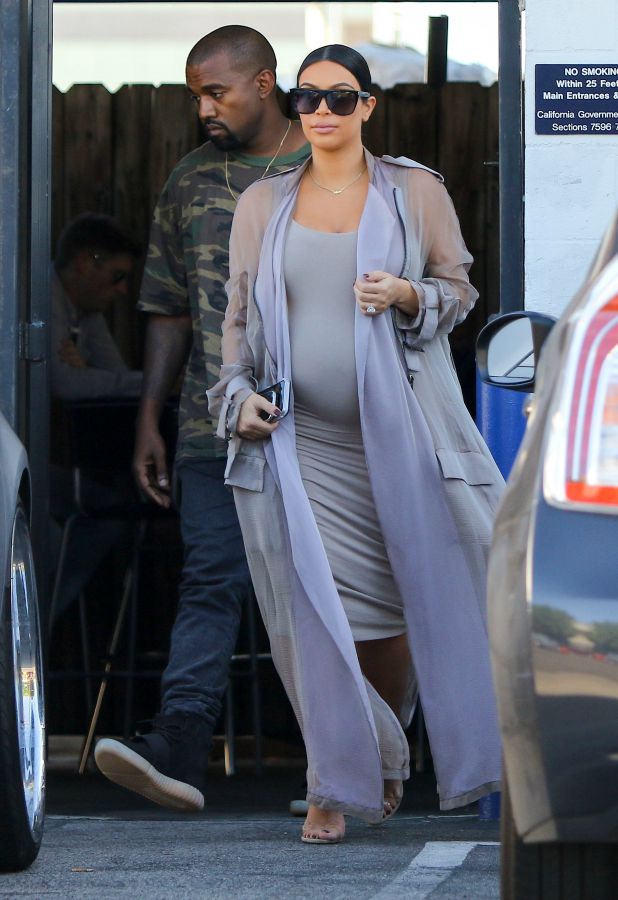 Kim, 34, was pictured out in Sherman Oaks, California on Monday (28 September) with husband Kanye West and sisters Kourtney and Khloe. They were all seen leaving an office building following a meeting.
Pregnant Kim's baby bump was on display in a comfy-looking grey stretchy dress, teamed with less comfy looking block heels that appeared to be slightly wobbly. Be careful, Kim!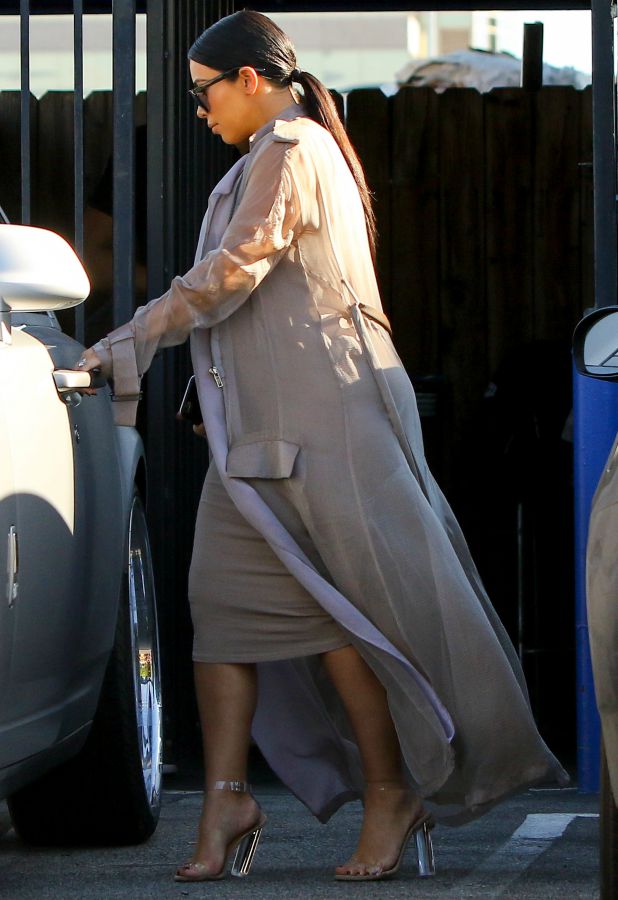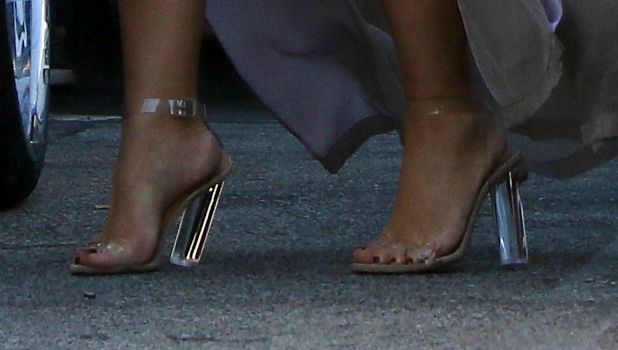 The
Keeping Up With The Kardashians
star revealed recently that she
favours lengthy coats while pregnant as they hide her bum and arms
, two areas she isn't feeling comfortable with right now.
She's due to give birth to a baby boy in December.
Kim and Kanye's daughter North, two, wasn't with them on this outing yesterday, but Kim had spent the morning with her gorgeous little girl, sharing a cute photo to Instagram showing a curly-haired North clad in a Minnie Mouse outfit.
So sweet!