Kim Kardashian West was once told she'd never be a Cosmopolitan magazine cover girl… well, look who is having the last laugh now!
In the most recent episode of
Keeping Up With The Kardashians
, viewers saw Kim preparing for her third Cosmo US cover shoot to celebrate the iconic magazine's 50th anniversary.
Chatting to Cosmopolitan US Editor Joanna Coles, she revealed: "Cosmo was the first big magazine that I ever did. I had a publicist I worked with and she said, 'What do you want your career to be?'
"So I said, 'I just want to be on the cover of Cosmo one day.' She looked at me and said, 'Kim, let's be realistic, you're never going to be on the cover of Cosmo.'"
Oh how wrong that publicist was!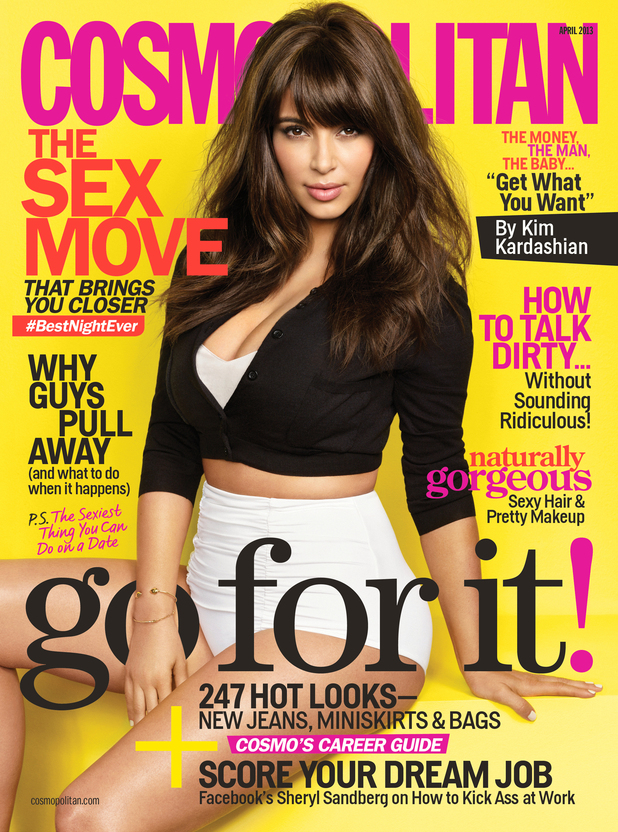 As well as gracing the cover of Cosmopolitan (in countries all around the world), she's appeared on the covers of other iconic publications like Vogue, Elle , Esquire, Rolling Stone, Glamour, Harper's Bazaar, FHM, Variety, Marie Claire and, um Playboy!
And who can forget that naked Paper magazine shoot last year?!
All you need to know about
Kim Kardashian
: