Justin Bieber has pleaded with fans to show him some "respect" when asking for photos.
After greeting fans at Melbourne airport on Sunday, Justin explained via Snapchat that he doesn't always want to pose for photos.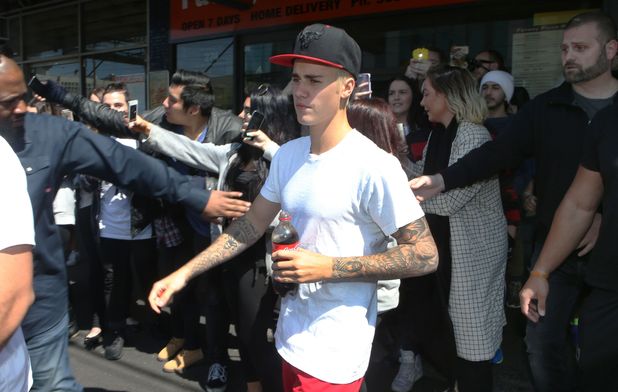 He began: "The way that you ask or approach me when you take a photo with me is going to determine whether I take a photo or not.
"If I'm walking somewhere or arriving somewhere and you guys are asking me to take a photo, if I don't respond, if I continue to keep walking, the likelihood is that I probably don't want to take a photo at that moment.
"Now if you start screaming louder, that's not going to make me take a photo more."
Justin said he wants some "respect" from fans when they come to greet him, explaining: "I want to enjoy the moment like you're enjoying the moment, but I can't enjoy it if I'm not feeling like there's any respect given to me that moment.
"So if you're asking kindly, usually the chances are I'll take a photo but if perhaps I don't, or I'm not in the mood when I'm not trying to take a photo at that moment, please just respect me and just treat me the way you want to be treated.
"I just want us to be on the same page, that's all."
Justin pondered before signing off: "It's like why did you travel to see me in the first place? Was it really to see me or was it to get that moment of you seeing me so you could tell people about it, that moment?"
Canadian star Justin is in Australia to promote his new single, 'What Do You Mean?', and his upcoming album.
Try Reveal's digital edition on iPhone & iPad. Subscribe now & never miss an issue!